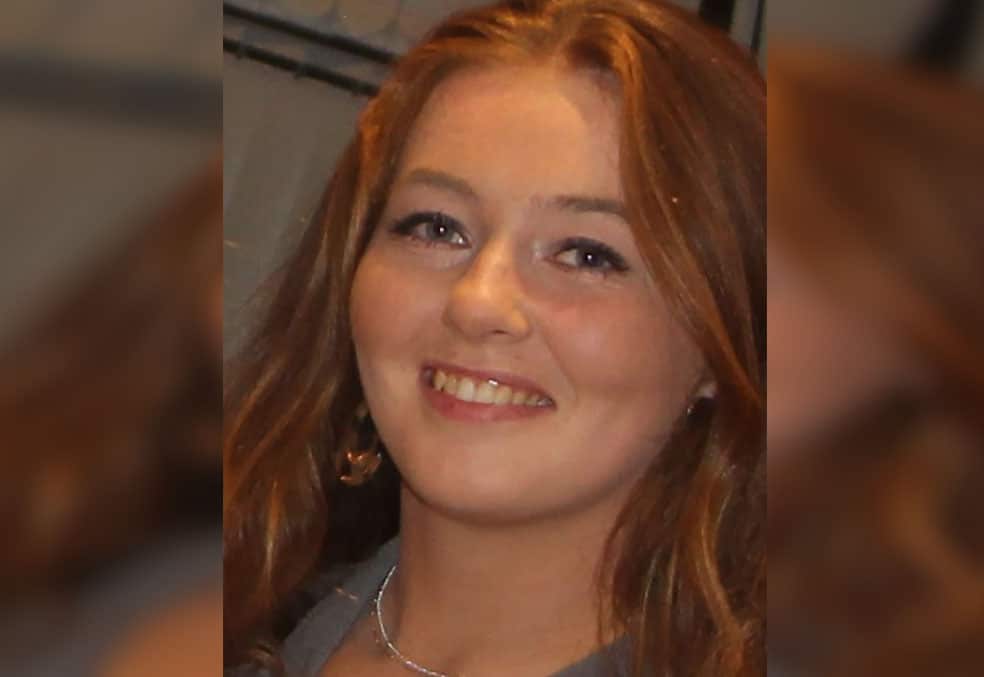 Despite assurances a committal date for those allegedly involved in the murder and cover-up of Armagh equestrienne Katie Simpson, the case has again been hit with delay, leading a judge to issue a final, formal warning which compels the Public Prosecution Service to transfer all persons involved to crown court for trial.
A prosecuting barrister was required to inform the most recent sitting of Derry/Londonderry Magistrates' Court the date proposed could not be met, setting out a number of issues including serving summonses on several co-accused women.
It's exactly two years today (March 6) since Jonathan Creswell (34) previously from Briar Hill Gardens, Greysteel but now with an address which cannot be published, was charged with murdering Katie on August 3, 2020.
He claimed to have rescued the twenty-one-year-old from a suicide attempt in the home he shared with her sister, who is mother of his two children and another woman.
Having allegedly managed to get Katie – unconscious and not breathing – into her car, Creswell drove to meet the ambulance.
When stabilised, Katie was transferred to Altnagelvin Hospital but passed away just under a week later without regaining consciousness.
As she fought for her life, efforts to alert police were ignored or dismissed and it would be almost six months before the matter was taken seriously.
A different PSNI Major Investigation Team took over, arresting Creswell within weeks.
The original officers apparently decided death resulted from suicide, shutting down other possibilities without investigation or consideration. It's unclear if the delay in commencing a murder investigation impacted on the case or compounded the struggle to get Creswell and his co-accused women to trial.
Last year his lawyers expressed concerns over the delay, and District Judge Barney McElhome sternly warned there must be progress, stating: "This is a murder case. We don't get more serious than that. I don't know what the issues are but whatever has to be done, has to be done. I don't care if people have to sit up all night to do it. Get on with it."
On the next occasion there was substantial progress, with the prosecution confirming a decision had been taken to further charge Creswell with raping Katie and perverting the course of justice.
In addition, the court heard a number of women will be joining him in the dock for allegedly assisting in covering-up.
Although confident the committal date last month could be met, prosecution counsel conceded, "There has been significant delay and that has to be accepted. A committal date was fixed but one of the difficulties holding matters up was the analyst report on all mobile phone data. It was in a raw, but totally unacceptable format, for presenting a case. Not only is this a complex matter, other individuals were required to have summonses served on them."
However, he stressed: "I have sought absolute clarity and I am informed, with as much certainty as can ever be given, the service of committal papers should be complete by March 29. A (committal) hearing can proceed the following week."
Describing this as disappointing, the defence remarked: "We were assured the committal date would be met without any slippage. Unfortunately, that's no longer the case."
He urged the court to indicate, "it would not be ecstatic if the committal papers aren't served by the March 29."
Judge McElhome agreed, rubberstamping this by issuing a 'McAleenan Warning' which compels the prosecution to meet the date.
He added: "I want it noted, by the time the committal takes place it will be one month after the two-year mark, so it has to proceed. Enough time has been given."
If all matters adhere to timescale, it is expected Creswell and the co-accused women will be returned to crown court on 5 April, and beyond that a date to stand trial before a jury will be allocated.
Sign Up To Our Newsletter