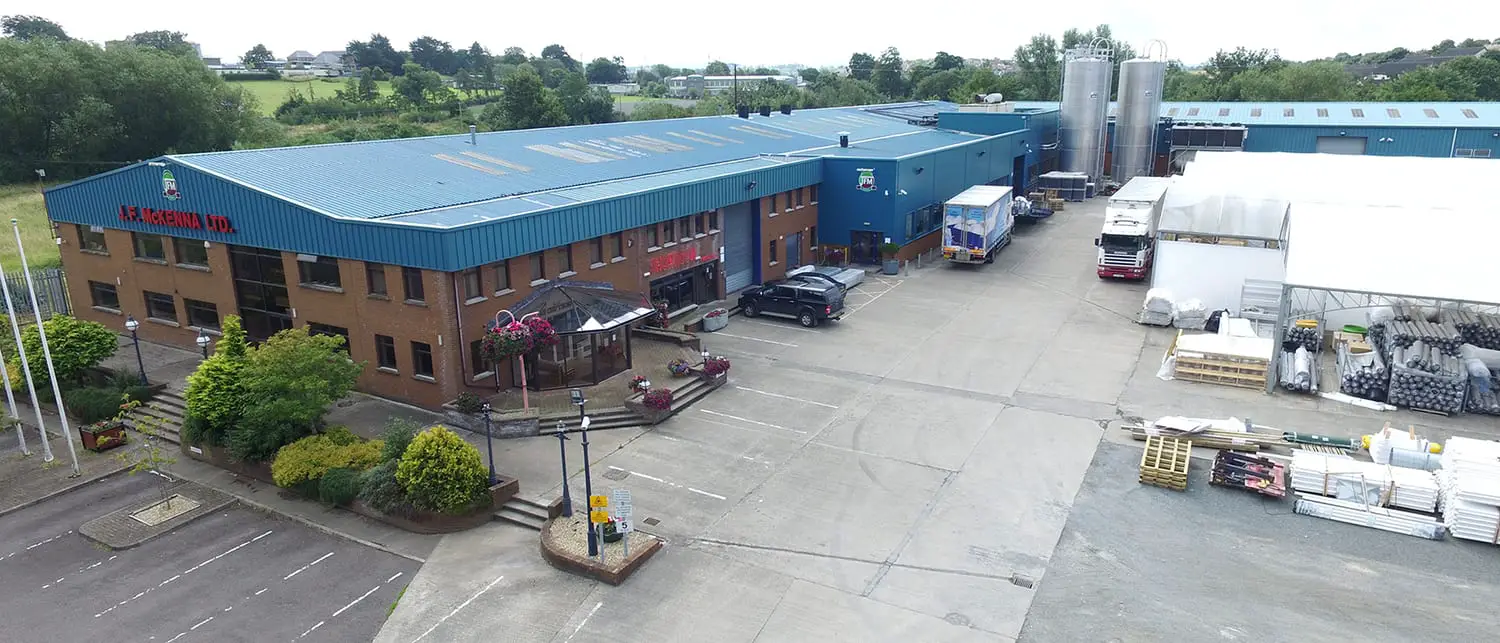 Approval has now been given for a major new extension for JF McKenna's Armagh HQ.
An application for the work has been finally been passed almost three years after a major planned investment was first announced.
In December, Armagh I reported that it was expected to be given the green light, subject to councillor backing.
And now the development – which will create 10 new jobs – has been given the go-ahead.
The development represents a huge extension by the family-run business and is part of an investment of more than £4 million in the city.
The extension by JF McKenna on the Cathedral Road had been held up for a variety of reasons, despite the submission of a planning application in March 2015.
It was the year before that the company – which has been operating in Armagh for the best part of six decades – detailed ambitions to expand and diversify operations at the somewhat limited site.
There had been much correspondence in the intervening period to resolve various issues.
At their January meeting, planning officials recommended that the work – which would see the premises extended by more than 2,000 sq metres – should go ahead.
Councillors endorsed the recommendation at the sittin of the planning and regulatory services committee.
The proposal is for the expansion of the premises to provide storage unit linked to the existing building, vehicle forecourt, perimeter security fencing and additional car parking area to the front.
Over £4 million is being pumped into the export-led expansion, with Invest NI contributing £422,000 of that to help "aid the development of the company profile in markets beyond Northern Ireland".
The approval is great news for the local industry.
It comes after JF McKenna's neighbour Bunzl McLaughlin was also in recent times given planning approval for a new warehousing complex at Moy Road after many years of trying to have plans passed.
Work at the site of the former Drumsill Hotel is progressing well, with the structure itself nearing completion.
Read more news:
Car smashes through garden fence and misses oil tank by inches
Protesters step up their fight against proposed new £30m SRC campus
Tributes flood in for popular Co Armagh teen who died suddenly
New £800,000 underground sewer station to be built in Armagh
Woman's warning after disgusting discovery in Lidl rice packet
Tributes paid to father-of-two Tim 'Spike' Woods following tragic accident
New York's iconic Broadway beckons for Armagh director Paul McEneaney
Up to 100 freshly-bedded kerbstones ripped up by mindless 'idiots'
'Jobsworth ******s' PSNI bust some myths around speeding
Co Armagh care home 'not fit for purpose' shuts suddenly
Woman sentenced after subjecting 15 horses to unnecessary suffering
Sign Up To Our Newsletter