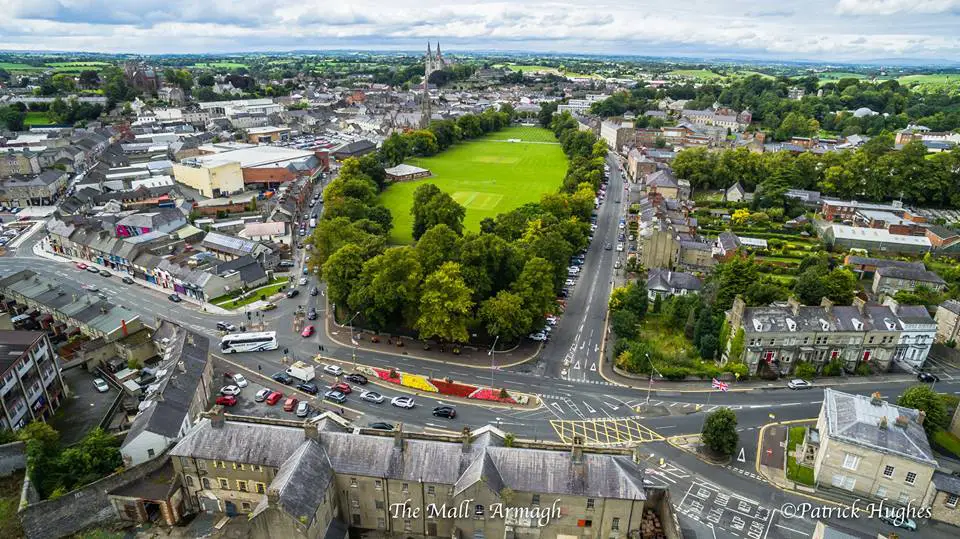 The proof is in the pudding as they say and Armagh is fantastic – but sure we always knew that!
Our lovely wee city has scooped a top award to add to the trophy cabinet after being named Ireland's 'Best Kept Town' for 2016.
The Tidy Towns award is a fantastic achievement and can be added to numerous such accolades over the years.
It proves that, despite recent bad publicity over littering on the Mall and other areas of the city, the people of Armagh do take pride in their appearance.
It is a fanstastic achievement for Armagh, with plaudits going to those cities, towns and villages adjudged to have gone above and beyond in enhancing their natural environment with flowers and foliage, maintaining the outward appearance of buildings and public facilities and general cleanliness.
Environment Minister Michelle O'Neill helped sing the praises of Armagh and its people when she spoke at the awards ceremony after the typical 'and the winner is…' announcement.
"I am delighted that the efforts of all of the many volunteers in the City of Armagh have been recognised by winning the award of Best Kept Large Town against very stiff competition from the other shortlisted towns," said the Minister.
"The work undertaken by the Northern Ireland Amenity Council and Tidy Towns has obvious immediate effects: tidy streets, neat towns and colourful floral displays as well as neighbourhood pride and community involvement, but it also enriches the experience of the tourists who come to our shores and promotes Northern Ireland as a place to visit.
"I commend the NIAC on its success in promoting civic pride for almost 60 years."
Doreen Muskett MBE, President, NIAC, shared her enthusiasm: "The competition is designed to reward those who take great pride in their communities and those who work tirelessly to make their surroundings a nice place to work, live and play in.
"My sincere congratulations to all of this year's awards recipients. The panel of esteemed judges from all over Ireland had a very difficult task in comparing and selecting the eventual winners, which is a testament to the stunning towns and villages that we are lucky enough to have here in Northern Ireland.
"I am delighted that Armagh has been recognised amongst Ireland's most beautiful spots."
Picture by Patrick Hughes Photography
Read more news:
GAA officials 'recommend' Laois and Armagh replay championship fixture
Some £7,500 raised from Milford big breakfast – and donations still coming in!
Still undecided on the EU referendum? Here's what your MLA is saying..
Progress on 'business case' for new £30 million leisure centre in Armagh
Police get involved as anti-social behaviour on Mall reaches tipping point
Fire which gutted caravan in Armagh housing estate was started deliberately
Fans fume as pressure grows on McGeeney following Armagh's Championship surrender
Sign Up To Our Newsletter