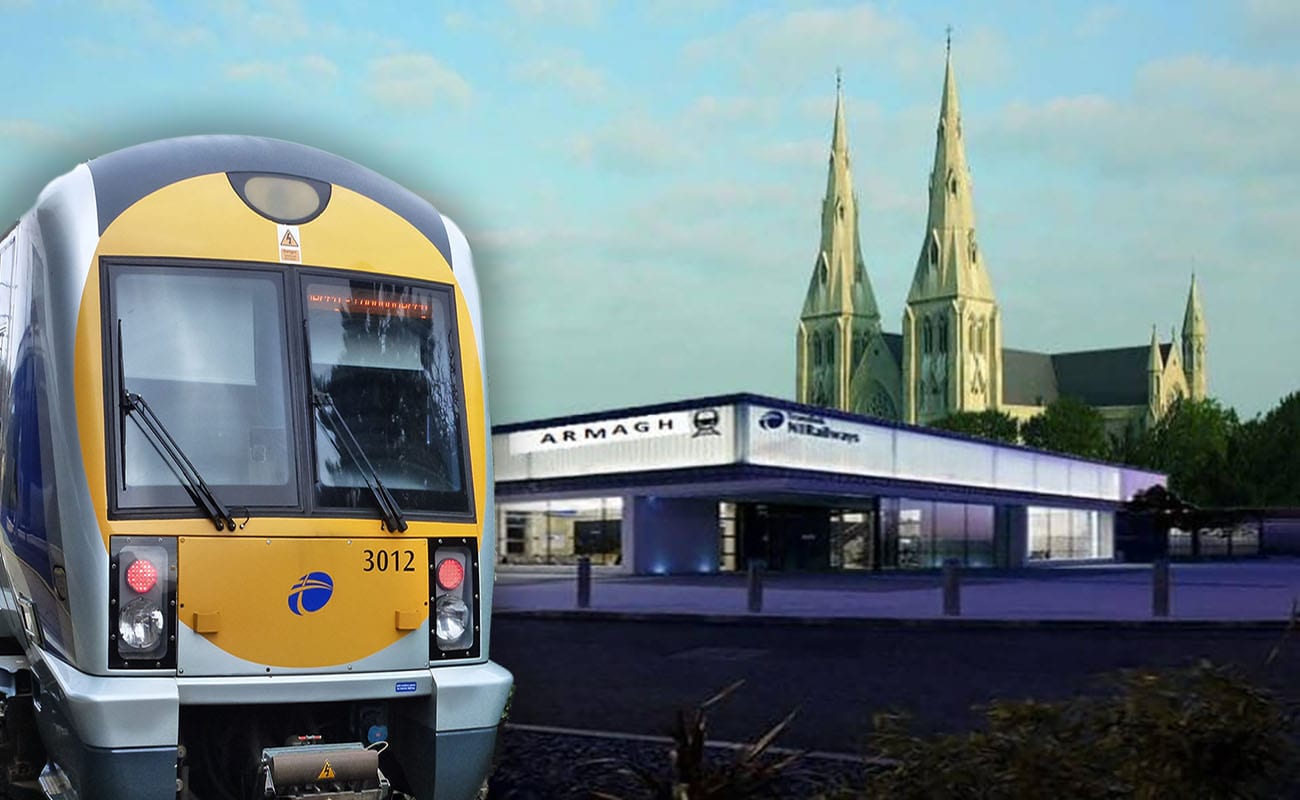 Plans for a rail link between Armagh and Portadown will not even be considered until at least 2030, according to Translink.
Chief Executive of Translink Chris Conway confirmed that the Department for Infrastructure have no plans to expand the rail network before 2030.
Despite this there has been active campaigning to reopen the line in recent years.
Indeed, more than 10,000 people signed a petition which was handed in at Stormont.
And a public rally is expected to be held in Armagh later this year to demand the reopening of the city's rail link.
The event – which it is hoped will draw hundreds if not thousands in a real show of support – will mark the 60th anniversary of the last trains leaving Armagh.
Today's news will come as a bitter blow to those actively involved with the campaign, however, it is unlikely to act as a deterrent.
SDLP MLA Justin McNulty met with Mr Conway to discuss rail improvements in both Armagh and Newry.
"Armagh needs a rail link, but it is just not a priority for the Department or Translink at present," Mr McNulty confirmed.
"They [Translink] made it very clear that other areas would take priority for investment such as improved services on the Larne Line and indeed the electrification of the Belfast to Dublin line.
"In-fact, the line to Antrim, which would take in Belfast International Airport would also take priority.
"But the fact that it doesn't even feature in any capital programmes before 2030 makes it very unlikely to be developed in advance of that.
"Armagh is a modern city and it needs investment in its infrastructure.  That includes the Armagh East and West Link Roads together with the upgrading of the Armagh – Portadown Road as well as rail services from Portadown to Armagh and beyond.
"At a time when the UK Government are investing millions in the HS2 line linking London, Birmingham, the East Midlands, Leeds and Manchester, our Executive, when it was functioning, didn't prioritise investment in our rail network.
"This is something which much be reviewed by a new Executive. Our economy and our environment would benefit from this investment and it must be prioritised."
Sign Up To Our Newsletter