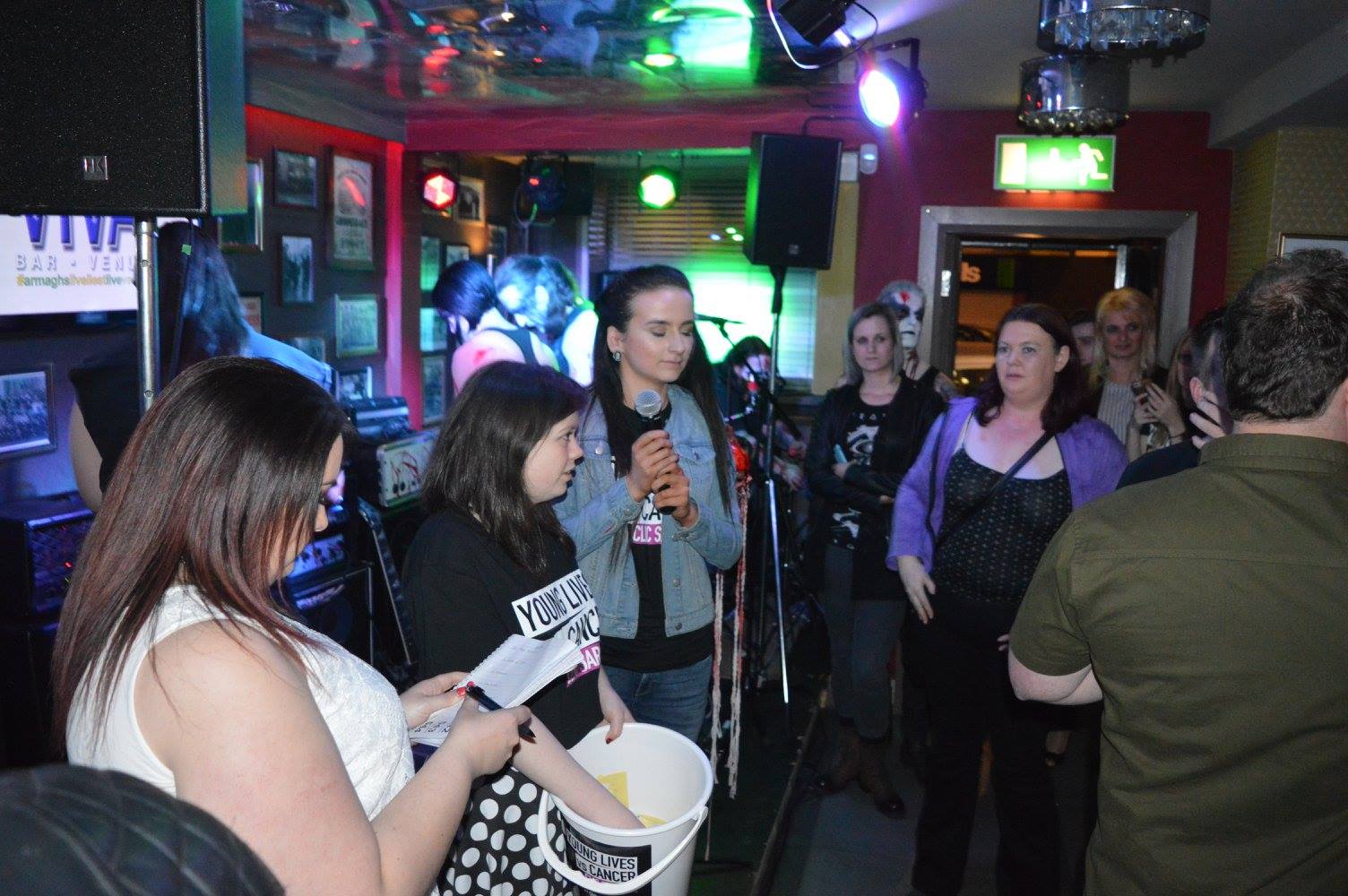 Waylander, Drakonis, Hilda's Beard, Obsidian, Thunderwolf and Rule Of Six descended on Viva Armagh on Saturday night to play to the Orchard County and to support the friends of Rebecca Haughey's fundraising event in aid of Clic Sargent.
Rebecca, from Lurgan, was a Sixth Form student of St Catherine's College in Armagh.
The 18-year-old passed away at Belfast City Hospital last September after a brave battle with cancer.
Rebecca's mum heartbroken mum, Colette, started a fundraising drive to give something back to Clic Sargent for the support which the charity had shown to the family.
A spokesperson for CLIC Sargent NI said: "We can't thank the girls enough for all their hard work in memory of their good friend Rebecca, hard work which paid off raising the fantastic amount of £1,335.15 and €107.31.
"Thanks so much to all the bands and sound engineer who gave up their time for free. To all the businesses who donated a prize to the raffle. To staff and management at Viva and last but not least thanks to all who came out or bought tickets for the event."







































Sign Up To Our Newsletter