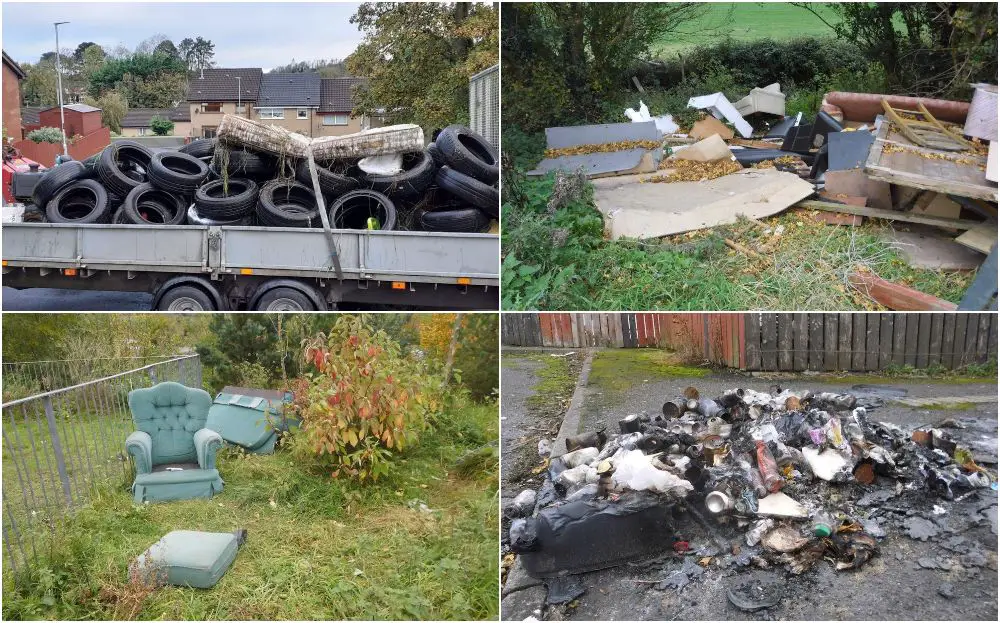 Illegal dumping in two Armagh housing estates is spiralling out of control and costing thousands to clean-up.
The Housing Executive say they are concerned about the illegal dumping of household items and littering which is happening on its grounds in the Mullacreevie and Callan bridge Park estates of the city.
Housing Executive Area Manager, John McCartan, said: "Illegal dumping has become an ongoing problem in these areas and we want to put an end to it once and for all.
"The removal of the last items dumped cost thousands of pounds, money which could be better used to improve homes and support the local community.
"We are working closely with the Armagh, Banbridge, Craigavon Council and the PSNI to ensure that this stops and to try and identify those who are responsible.
"We would encourage everyone to do their part in keeping our communities tidy and litter free. We urge residents to recycle what you can, arrange collection of large items, put bins out regularly and avoid overfilling them."
"It is a criminal offence to drop litter or dump rubbish, and offenders who are identified will be prosecuted.
The Housing Executive urges people to ensure their bins are left out regularly for collection. If there are large items to be disposed of which cannot be easily transported to the nearest household refuse and recycling centre,
contact the local Council on Armagh: 028 3752 9624, Banbridge: 028 4066 0604 or Craigavon: 028 3833 9031 to arrange for a collection.
If any householder has questions or queries regarding waste disposal or would like to report illegal dumping, you can contact your local Housing Executive patch manager by calling 03448 920 900 or online at nihe.gov.uk.
Sign Up To Our Newsletter