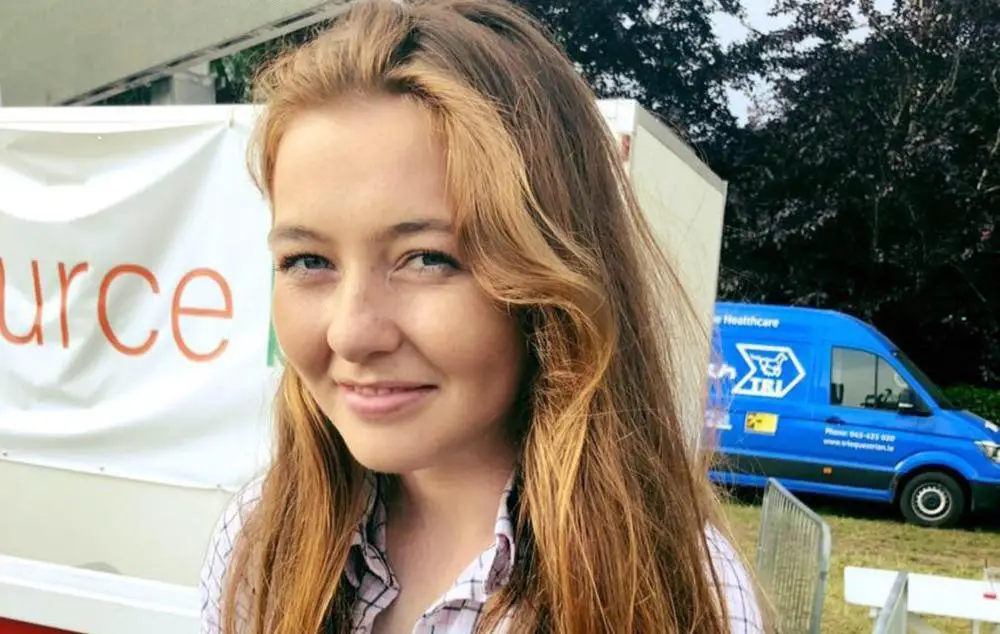 The identities of two of four women reported for prosecution accused of assisting in covering-up Katie Simpson's murder and the charges they face have been revealed.
Jonathan Creswell, 35, previously of Briar Hill Gardens, Greysteel but now with an address which cannot be published, is charged with murdering Katie on August 3, 2020, having allegedly become enraged with jealousy on discovering she'd spent the night with a male friend.
Previously Derry/Londonderry Magistrates' Court heard four female associates of Creswell were being joined to the case for allegedly covering-up in the aftermath of Katie's death.
Court papers now show Rose De-Montmorency Wright (22) of Craigantlet Road, Newtownards is accused of withholding information between October 9, 2020 and October 13, 2021 by knowing Creswell had committed assault.
She lived with Creswell, his partner (Katie's elder sister) and their children, at the time of Katie's death, later moving to England where she would be arrested and brought back to Northern Ireland for questioning.
De Montmorency was part of the final group of four who carried Katie's coffin to her grave in the small country churchyard of St Vindic's in Tynan, County Armagh.
Jill Robinson (41) from Blackfort Road, Omagh who was the first to be arrested over the alleged cover-up,is accused of perverting the course of justice by taking Creswell's clothes on August 3, 2020 and washing them in an external launderette.
He claimed having rescued Katie from hanging, he placed her – unresponsive and dressed only in a polo shirt and underwear – into her own car before driving to meet an ambulance, as opposed to waiting for it to arrive at the scene.
Medical staff were concerned by Katie's presentation as an alleged hanging victim, given the lack of ligature marks.
There were however multiple injuries including extensive bruising to her lower right leg, inner thigh and both hands.
Creswell was "vague in detail", claiming Katie fell from a horse the previous day, before being trampled.
A treating consultant would later state he had, "Never encountered someone putting a person into a car, unconscious and not breathing."
Katie passed away just under a week later.
A post-mortem found injuries on her arms and legs were, "consistent to being struck with a rod-type implement."
Significant concerns highlighted to police, including while Katie fought for her life in intensive care, were dismissed, with the alleged suicide attempt apparently decided as leading to death.
A small group refused to accept this following sustained efforts, a new policing team finally took over in January 2021, arresting Creswell within weeks.
Multiple officers are under a Police Ombudsman investigation which over two years later, remains "ongoing".
Police believe Creswell "controlled and coerced Katie since she was 9 or 10", first encountering her when he began what was to become a long-term relationship with her eldest sister.
The case is scheduled to be returned for trial on Wednesday (April 5), however during a review hearing it appears this may not be met in respect of the women as their lawyers have only recently received papers and require time to study them.
It is unclear if Creswell's case will proceed without the women or will be adjourned to allow for all to be returned to crown court together.
Sign Up To Our Newsletter