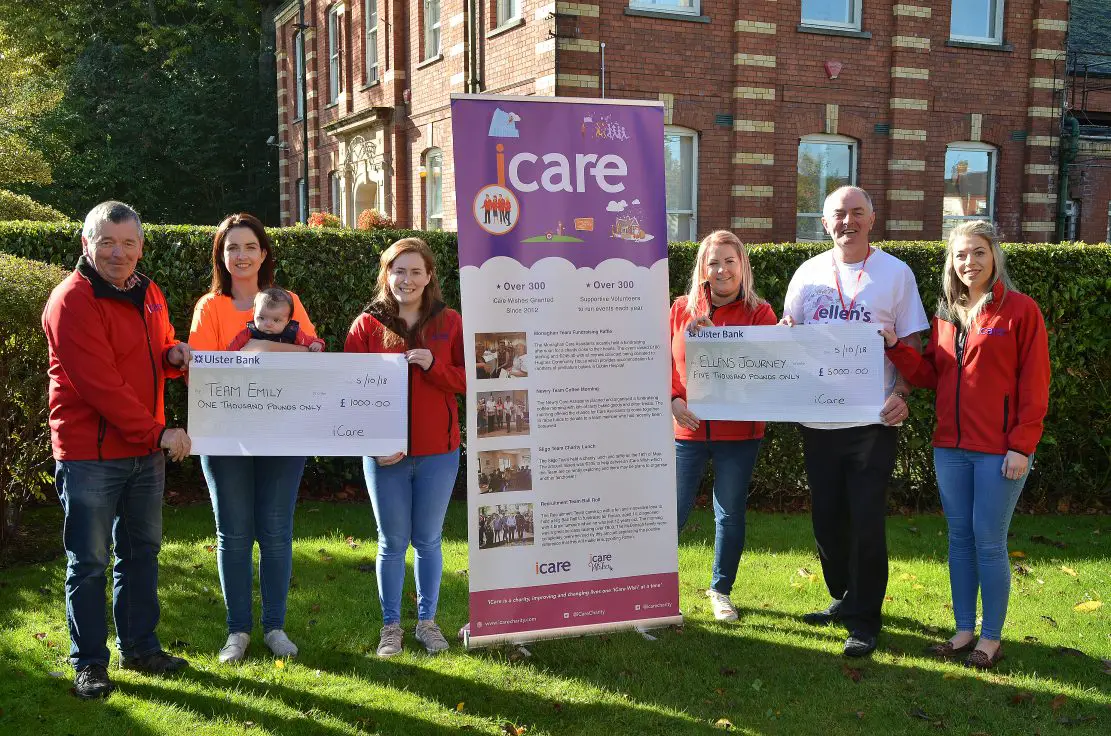 Some very special iCare Wishes with a difference has allowed a total of £8,000 to be handed over to four very worthy recipients.
It comes after fantastic night of fundraising by the Milford-based charity.
Recognising how challenging fundraising can be, iCare wanted to give these local campaigns and their volunteers a boost.
Ellen's Journey received £5,000 for three-year-old Ellen Treanor, from Bessbrook. In January 2018 Ellen was diagnosed with stage 4 high-risk neuroblastoma and since then has been undergoing extensive treatment, which will continue.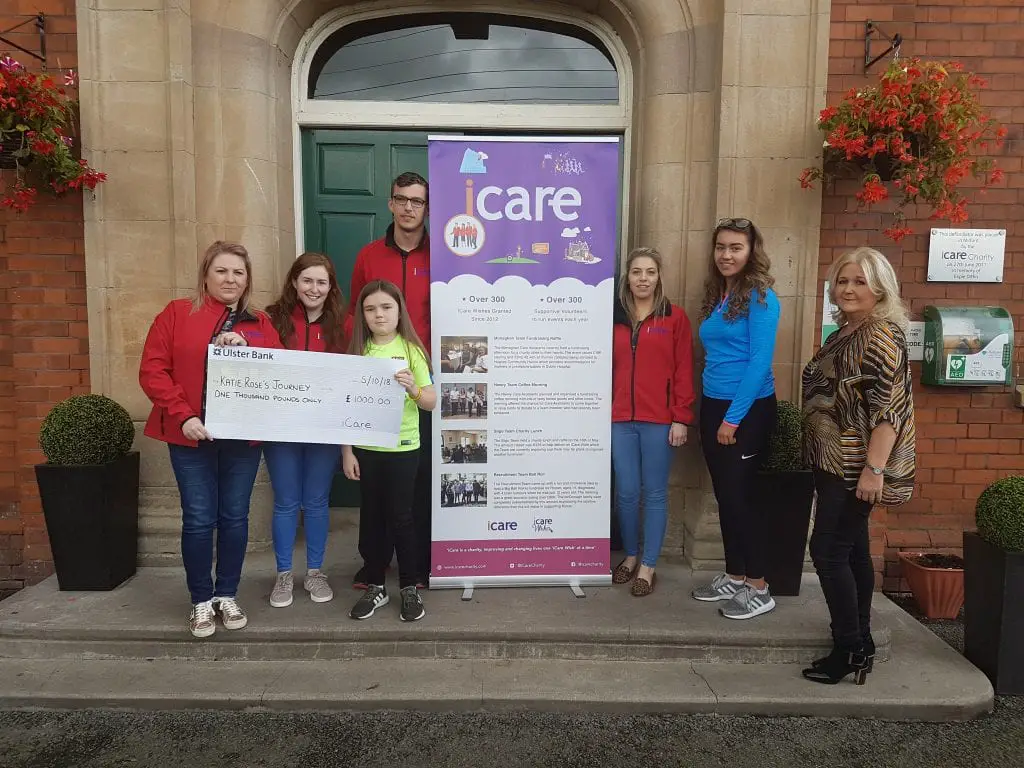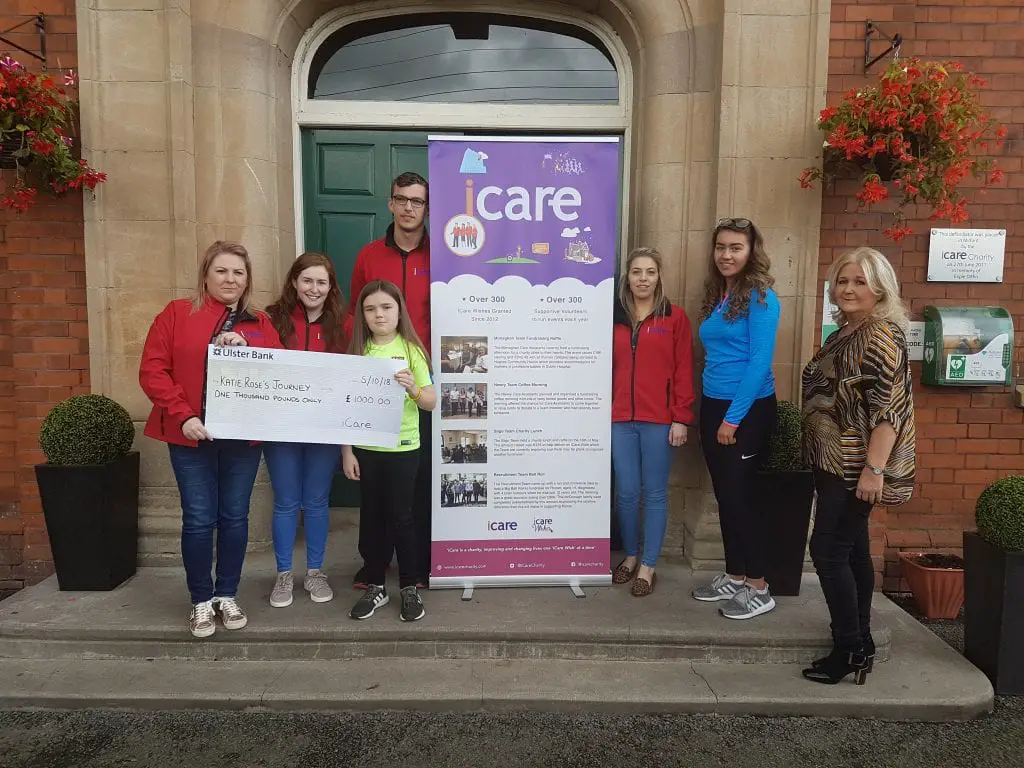 Her bravery and positive spirit throughout this journey has been truly inspirational.
Her family are fundraising for money which would allow Ellen to take part in a clinical trial in the United States that will cost in the region of hundreds of thousands of pounds.
Team Emily received £1,000 to go towards their fundraising efforts to raise enough money for little Emily Toal to undergo a life-changing operation in America.
Emily was born in May 2018 with TAR Syndrome. This means Emily is missing her radius bone in both forearms. Therefore Emily has clubbed hands, curved ulna bone in her forearms and a low platelet count.
The operation will improve mobility, strength and growth and will give Emily as close to normal hand and wrist function as possible.
Katie Rose's Journey, received £1,000 for Katie Rose McKeown, a seven-year-old from Moy.
Katie Rose was diagnosed with Neuroblastoma in March of this year.
She has been an incredibly brave little girl whilst going through very intensive treatment in the Royal Belfast Hospital for Sick Children, as well as coping with her Type 1 Diabetes.
Katie Rose still has a long journey ahead with her treatment plan and iCare are glad they can support the family in their time of need
Eagles Special Olympics received £1,000 to help support the fantastic work they do.
iCare has a longstanding relationship with the Eagles and committee members are thrilled to be able to continue supporting.
Speaking about the £8,000 pledge, iCare co-founder and committee member Janine Smalls said: "Our committee fully understands and appreciates how challenging it can be to fundraise for a cause that is so close to your heart.
"At iCare, everything we do is designed to lift hearts, do good and make a difference – a simple act of kindness has the power to change someone's life.
"It means so much to our charity to be able to support four very worthy, local campaigns with their fundraising efforts.
"A special thanks goes to our iCare committee member Noel Casey who led this iCare fundraiser from start to finish, putting in considerable time, effort and passion."
Based in Milford, Co Armagh iCare a charity dedicated to improving the lives of people and their families through simple acts of kindness.
Since its inception in 2010, the volunteer led charity has raised £300,000 and delivered over 300 iCare Wishes to individuals and groups across Ireland.
For more information, visit www.icarecharity.com
Sign Up To Our Newsletter