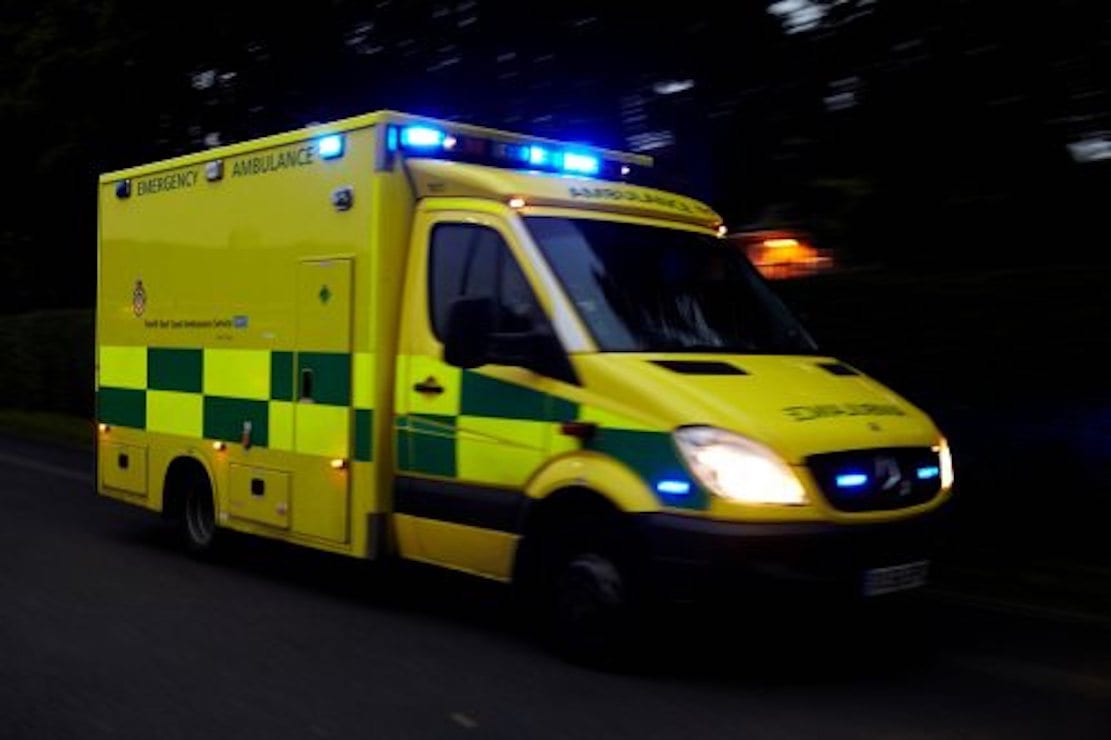 A 93-year-old Co Armagh woman, who suffered a severe fall in a local nursing home, was forced to wait almost 12 hours for an ambulance to arrive.
The woman, whom we have not named at the request of the family, had fallen over while getting ready for bed earlier this week.
She had suffered a bad cut to her right arm with swelling and bruising visible the entire length of the arm. The images, seen by Armagh I, illustrate the severity of the injury.
Despite the loss of blood, and the fact the elderly lady thought "she was going to die", the 999 call resulted in an ambulance arriving just before lunchtime – the next day.
The call went in around 11pm on Monday night; it wasn't until 11am on Tuesday that the lady received treatment from ambulance staff.
The lady's niece, who tends to her aunt on a daily basis, said she received a voicemail from the nursing home just before midnight on Monday to say they had called an ambulance.
"I was already in bed and had set the alarm for 7am – for school – so it wasn't until then, when I woke up, that I listened back to the voicemail, telling me my aunt had fallen and they'd called an ambulance.
"Now, when I phone at 7.15am, there was still no sign of an ambulance for her, which I thought was disgusting. You don't expect a loved one, especially of that age, to be getting that sort of quality of care.
"I then phoned back about 11.15am and they had just arrived with her then. The ambulance staff did their tests and told her she didn't need to go to hospital and that the wait for the hospital was very, very bad. It's ridiculous for a lady to have to wait that long.
"I'm not sure if the waiting times were any less that they would have taken her to hospital, I just don't know, but the fact that that wasn't really an option is appalling."
Thankfully, the elderly lady was patched up, however,  she was still hoping to see a doctor.
Her niece continued: "She said to me, 'I thought it was the end of me'. The amount of blood she says she lost and the state of her arm – she took a harsh fall.
"At the end of the day I try and give her whatever she wants, or needs. She wanted me to bring her to the doctor but I told her it wasn't up to me, that she was in the care of a nursing home. She kept saying 'I thought I was dead'. You really don't like to hear these things.
"She just got an awful scare. She just wanted me to put my phone down and talk to her – that's all she wanted last night."
The niece explained that while her aunt's experience was frightening for all the family, she has experienced a failing NHS first hand in recent times.
"I was in hospital there recently for eight days and the way I was treated was absolutely disgusting. I was actually paralysed for three hours after having a lumbar puncture. The doctor didn't use any syringe or apparatus for draining the fluid. It was dreadful.
"The health service is just on its knees – it's so sad the things you see going on. Staff are rushed off their feet and there are just no resources to deal with the problems they're seeing every day."
Armagh I has reached out to the NI Ambulance Service for comment.
Sign Up To Our Newsletter