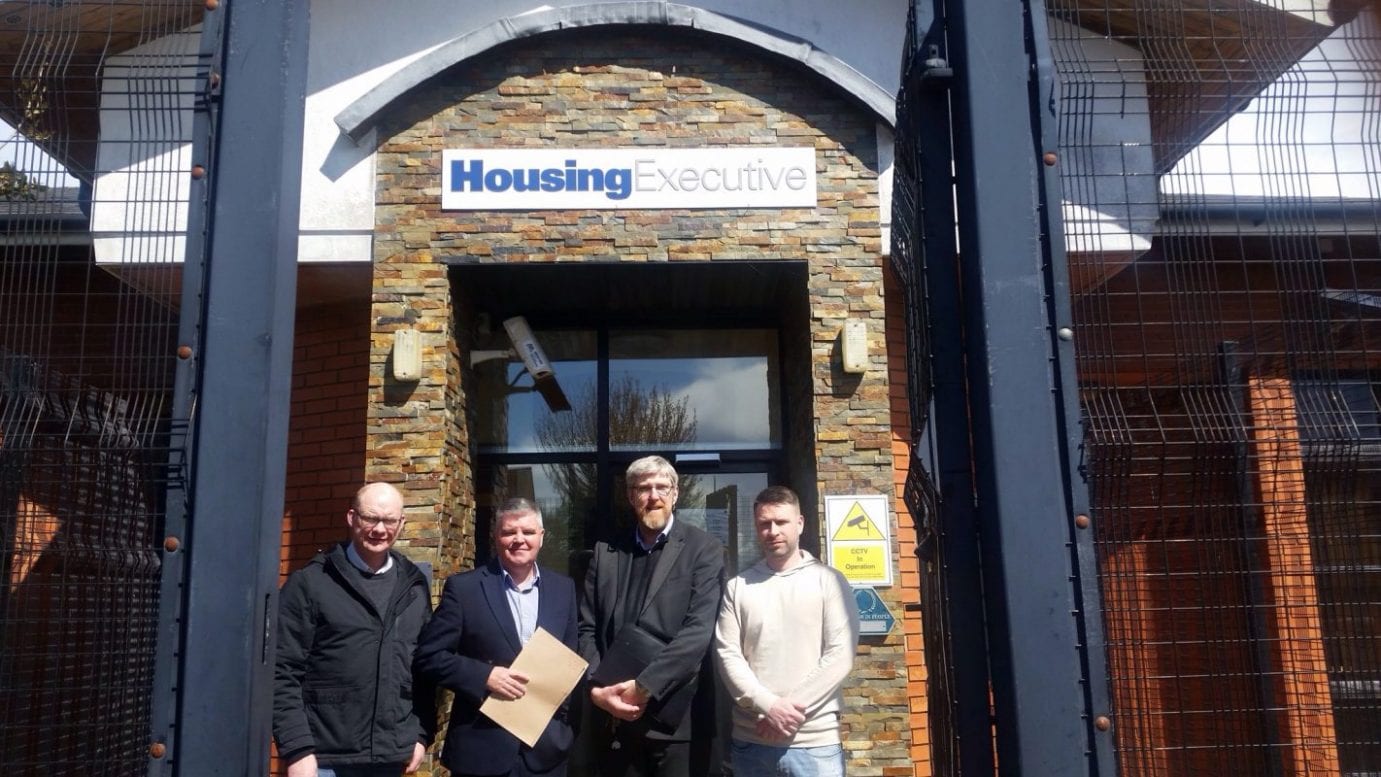 The Housing Executive has been asked to halt plans to cut opening hours at local offices.
And senior management have been urged to conduct an assessment of their proposals as a matter of urgency.
The changes are due to take effect from next Tuesday, May 1.
The move – which will hit the offices in Armagh, Portadown and Banbridge – was confirmed last week.
The Housing Executive insisted the decision to reduce the number of hours they are to open was as a result of "the changing needs of customers".
But local Sinn Fein representatives have dismissed this and warned that it will hit some of the most vulnerable in society.
Cllr Paul Duffy, Newry and Armagh MLA Cathal Boylan, Upper Bann MLA John O Down and councillor Keith Haughian met with Housing Executive senior management to address concerns and urge a rethink.
We are deeply concerned that the Housing Executive have not followed best practice in announcing their decision to close three local offices half a day up to three days a week to the public.
"Their proposals will cause huge aniexty and stress to local people and staff.
"There is a fear that this is the start of a policy of office closures within the Armagh, Portadown and Banbridge areas.
"These offices are vital links for local people in housing need where they can have face-to-face meetings with people they are familiar with and best placed to help them.
"We are concerned that the impact of this decision will have an adverse effect on some of the most vulnerable Housing Executive tenants and also on Housing Executive staff."
The Executive – in making the announcement last week – said there would be "no change in our staffing structures and we are not closing these offices".
The new planned opening hours are: Portadown and Armagh Offices – Monday 9.30am – 4pm; Tuesday 9.30am – 1pm; Wednesday closed; Thursday 9.30am – 1pm; Friday 9.30am – 4pm; Banbridge Office – Monday 9.30am to 4pm; Tuesday 9.30am – 1pm; Wednesday 9.30am – 1pm; Thursday closed; Friday 9.30am – 4pm.
But Sinn Fein says this is not enough and wants this process stopped now.
Mr Boylan added: "Sinn Féin have requested the Housing Executive to halt the process and to conduct an equality screening of the proposal.
"It is also essential that a full and proper consultation with trade unions, community and voluntary groups and the wider public is held. 
"The Executive committed to carefully consider the points raised and come back to us with their decision."

Sign Up To Our Newsletter