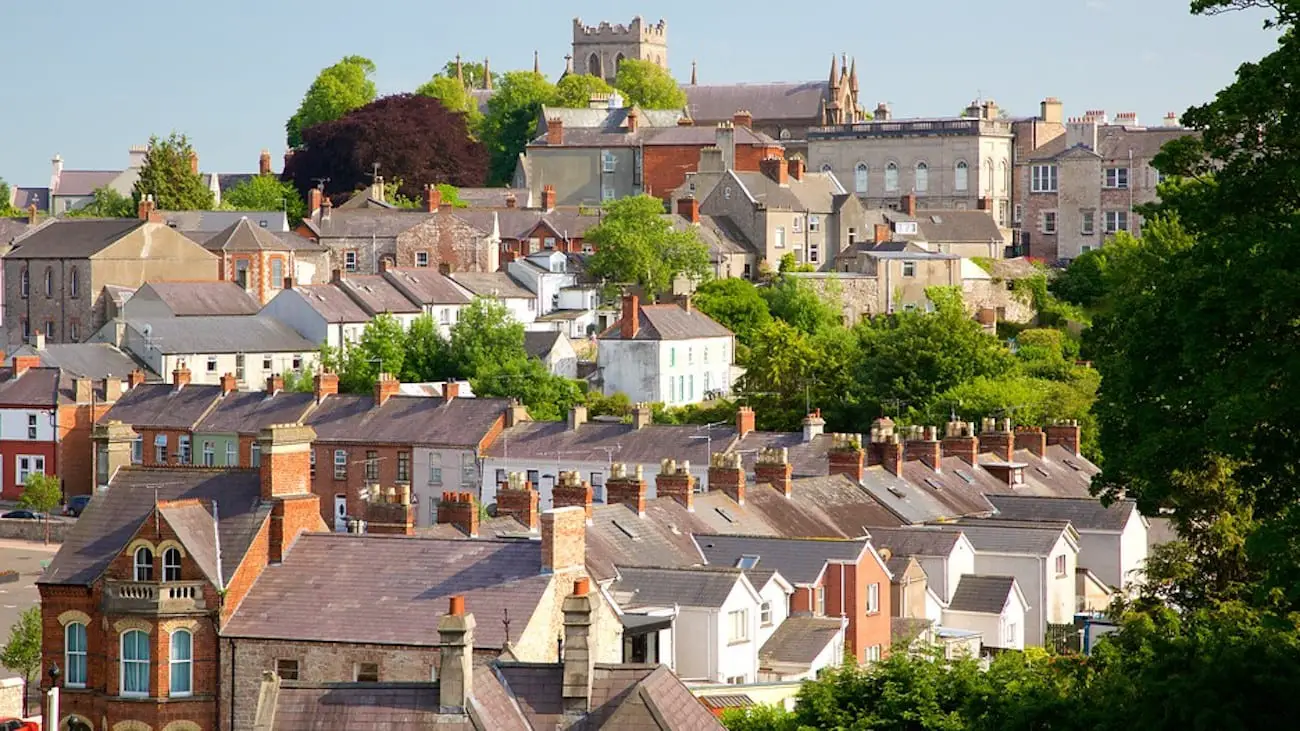 Average house prices in Armagh and Craigavon have dropped by almost £7,000 in the space of three months despite an increase in sales.
The number of transactions was at the highest recorded level since the property crash ten years ago, according to Ulster University's latest Quarterly House Price Index report.
Analysing the performance of the Craigavon and Armagh housing market between April – June 2017, the report reveals an overall average house price of £129,660 down from £136,053 in Q1.
The volume of transactions in the survey in Northern Ireland is 2,372.
The research showed a number of factors could be behind this outcome including the mix of properties by type and age in this survey and wider macroeconomic and political factors.
Uncertainty arising from Brexit, the outcomes of the UK general election, the present lack of agreement on the formation of the Northern Ireland Executive, slower growth rates in the national and local economy and a number of pessimistic economic forecasts over the short to medium term are all recorded as contributing factors.
Lead researcher, Professor Stanley McGreal from Ulster University said: "This latest survey has mixed messages regarding the health of the Northern Ireland housing market – transaction levels are high suggesting a strong market in the second quarter of 2017 however this optimism is not reflected in average prices which are generally more subdued."
Michael Boyd, Progressive Deputy Chief Executive and Finance Director added: "This report reflects a mixed picture for the Northern Ireland Housing sector with the strongest volume of transactions for over a decade but a weighted decrease in the average sale price falling by 1.1% over the quarter.
"There is no doubt that wider economic and political factors are having an impact including uncertainty following the triggering of Article 50, wage growth lagging behind inflation and the potential for the rise in interest rates.
"However as one of the most affordable regions of the UK, confidence remains within the sector and this is supported by affordability, a stable local labour market and economic growth of 0.3% in the early part of 2017. Just how the external political and macroeconomic issues play out remains to be seen but it is clear that these will be reflected in the level of growth of the local housing market in the months ahead."
Karly Greene, Head of Research and Equality at the Housing Executive, said: "Although the most recent report indicates a slight fall in average house prices by comparison with the equivalent period in 2016, it is important to bear in mind the wider context.
"The ongoing political and economic uncertainty mean there is relatively little impetus for house price growth, but the strong level of transactions suggests that the current pricing structure in the market is enabling many households – particularly first time buyers – to purchase homes at affordable prices."
Ulster University's research is produced in partnership with the Northern Ireland Housing Executive and Progressive Building Society.
The full report can be found at goo.gl/JujR1
Sign Up To Our Newsletter