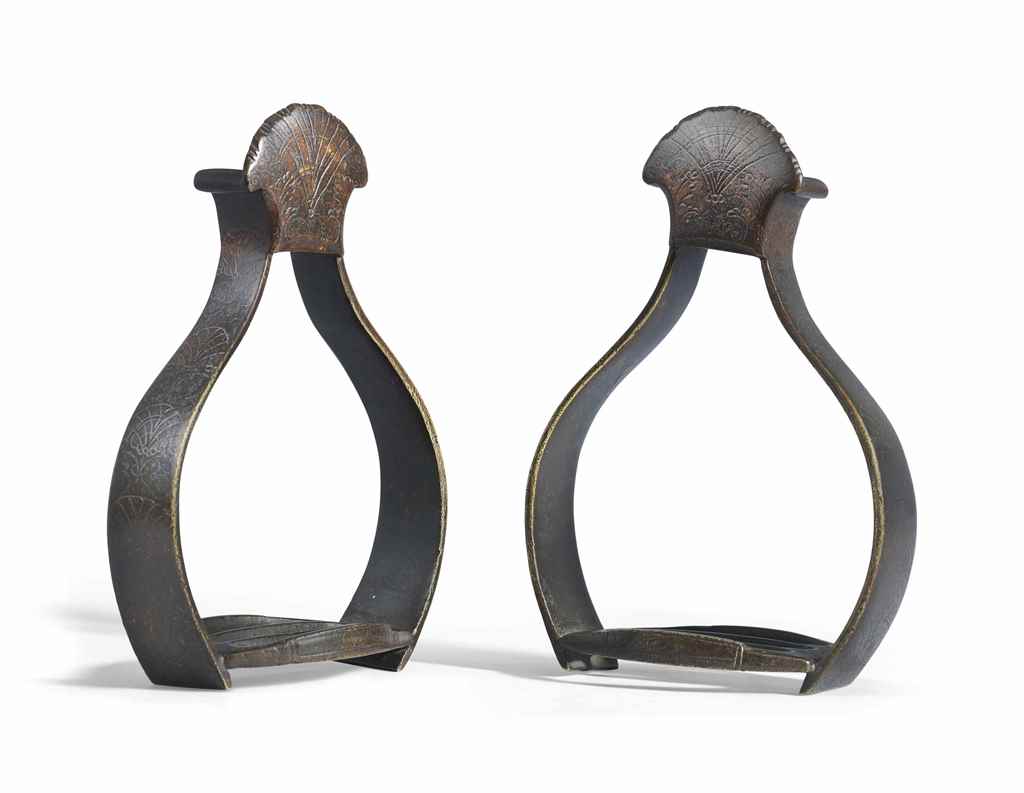 A pair of stirrups worn by King William III at the Battle of the Boyne will be auctioned in London today (Thursday).
The historic item will go under the hammer at Christie's 'Exceptional Sale', and they are expected to fetch between £40,000 and £60,000.
It is believed the items had been inherited by the Blacker family of Carrickblacker, Co Armagh.
Indeed, Lt Col Blacker was one of those involved in the formation of the Orange Order at Loughgall, after the Battle of the Diamond.
He was the first Co Armagh Grand Master in 1797.
The stirrups had originally belonged to Charles I – the grandfather of King William of Orange.
They, and a saddle cloth, were given to King William's III's aide-de-camp Sir Frederick Hamilton, after the defeat at the Battle of the Boyne of King James II.
They had been carried through the streets on horseback after the battle.
The copper alloy stirrups are lot 17 at today's sale and bear the cypher of Charles I.
Christie's describes them as follows: "Each with slotted tread, bowed side-pieces decorated with incised shells and lightly punched scrollwork, plain cross-piece for the attachment of the stirrup-leather, and decorative incised shell to the top, with traces of gilding, the reverse of each shell punched with crowned 'CR' cypher and the date '1626', the cypher possibly added later in the 17th century."
They are being sold by an unknown vendor.
Sign Up To Our Newsletter