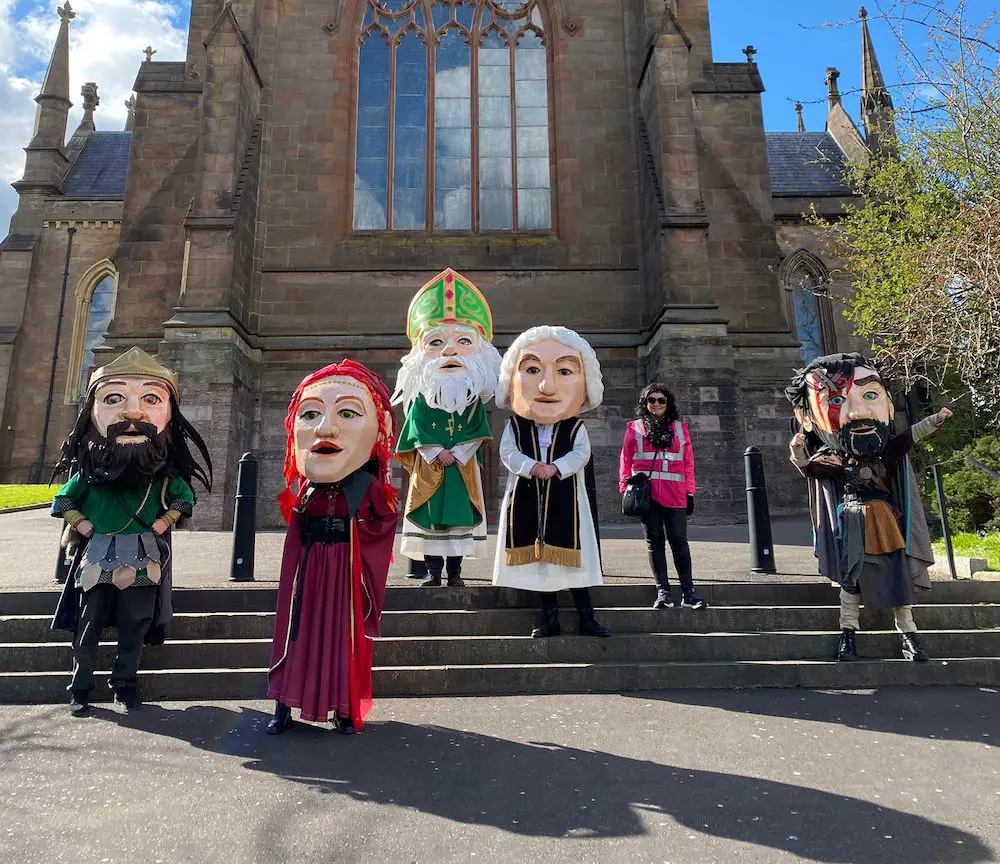 While a qualified – Blue Badge – tour guide for across Northern Ireland, it's certainly a case of home being where the heart is for award-winning guide Donna Fox.
Donna knows the intricacies of Armagh City like no other; the nooks and crannies, and boasts an encyclopaedic knowledge of a city renowned for its saints and scholars.
But even for an accomplished tour guide, Donna admits she too is still a scholar of her wonderful city.
"This city is always changing and people do ask questions; you're always still learning and people do ask you questions that you don't know. I train tour guides, and part of the teaching tour guides is to say that if you don't know, never lie, because you can be found out too easily. But it's all part of developing."
Different seasons and various times of the year often sees a change in theme for the tours around Armagh – Hallowe'en and the Georgian Festival differ in their very nature but underneath is the rich history, heritage and culture associated with Ireland's ecclesiastical home.
"I will tell people about a lot of things on the tour but I would often say, if you forget everything else, remember these three names: Mhacha, St Patrick and Archbishop Robinson because they're fundamental to the history of this place."
This summer, Donna will be running walking tours every Thursday, Friday, Saturday and Sunday and these tours often bring with them a nice blend of guests.
"I have found on the tours, there's a good mix of locals, and maybe somebody whose got family visiting and want you to show them around," said Donna.
"We got a lot of people from the Republic, especially over the pandemic which was great; people were really discovering about the history of Armagh.
"But ultimately, there's a lot more on your doorstep that maybe you didn't realise."
Donna added: "It's a good thing that people can do for a birthday or an occasion. I've had groups of girls who meet up once or twice a year, old school friends. People are always looking for something different and that aspect of the tours has changed a lot since I first became a guide, you would never had locals doing anything like that, which is great."
Donna's newest tour is perfect for people living locally – and it's quite unique.
Unearthing Macha is a tour with live music and a meal at the Aonach Mhacha – the Irish language cultural centre in the Shambles.
Donna is currently holding it once a month. It's small and intimate but it's designed that way as the tour encompasses the Cathedral crypt."
Most importantly for Donna, the tour is a chance for people to meet new people, perhaps make friends.
"People might not know each other on the tour, but when there's food on it, they can sit down beside each other – thankfully again – and have a chat. These are very good and my favourite type of tour."
To find out more, visit www.donnafoxtours.com.
Sign Up To Our Newsletter