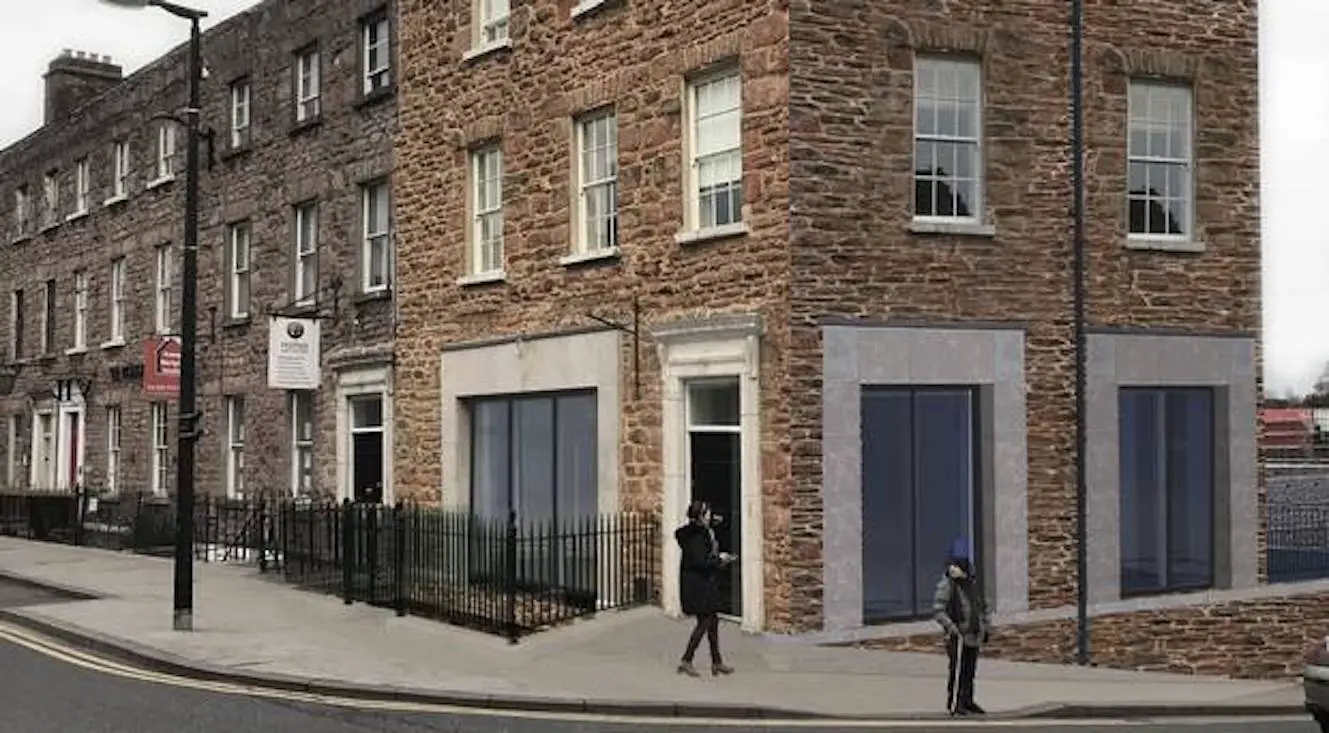 The one missing property of Armagh's historic Seven Houses looks set to rise like the phoenix from the ashes in the shape of a new restaurant.
Six of the seven iconic properties on Upper English Street stand today, but the most significant – Number 1 Seven Houses – was destroyed in a fire in December 1955.
It was subsequently razed, much to the dismay of local Armachians at the time.
However, plans have been lodged to resurrect the former 43 Upper English Street building, which was initially constructed in 1774 by a bishop for his siblings.
Development company, Dunarm Ltd, based out of Mowhan, have lodged ambitious plans to build a restaurant and apartments where the building once stood.
The land has stood derelict for more than half a century but that could all be about to change should the application be looked upon favourably.
In its application, Dunarm Ltd said: "These buildings are part of our city fabric today forming part of a street scene based on a line of properties… However only six remain and the seventh (No.1) and the most important house within the terrace was damaged in a fire in December 1955 which gutted the building completely."
Armagh City, Banbridge and Craigavon Borough Council have been leading a charge to regenerate the historic city centre and only last October had the UK's foremost experts in heritage-led regeneration visit the borough.
London-based Leonie Oliva said the £6.3m investment by Council in conjunction with the Heritage Lottery Fund will be transformational for the city's economy.
The five-year regeneration project will see 28 notable underused buildings within the city's protected conservation area brought back into full use.
It is understood that Seven Houses are on this priority list for investment.
Launching the initiative at the time, Lord Mayor Julie Flaherty said: "We are committed to working hand-in-hand with investors to help identify gaps in the market where our joint input can be most effective.
"We will work as hard as we can to overcome the challenges which exist with the knowledge that we, as a council, are custodians not just of heritage sites but also of the built environment borough-wide."
Sign Up To Our Newsletter