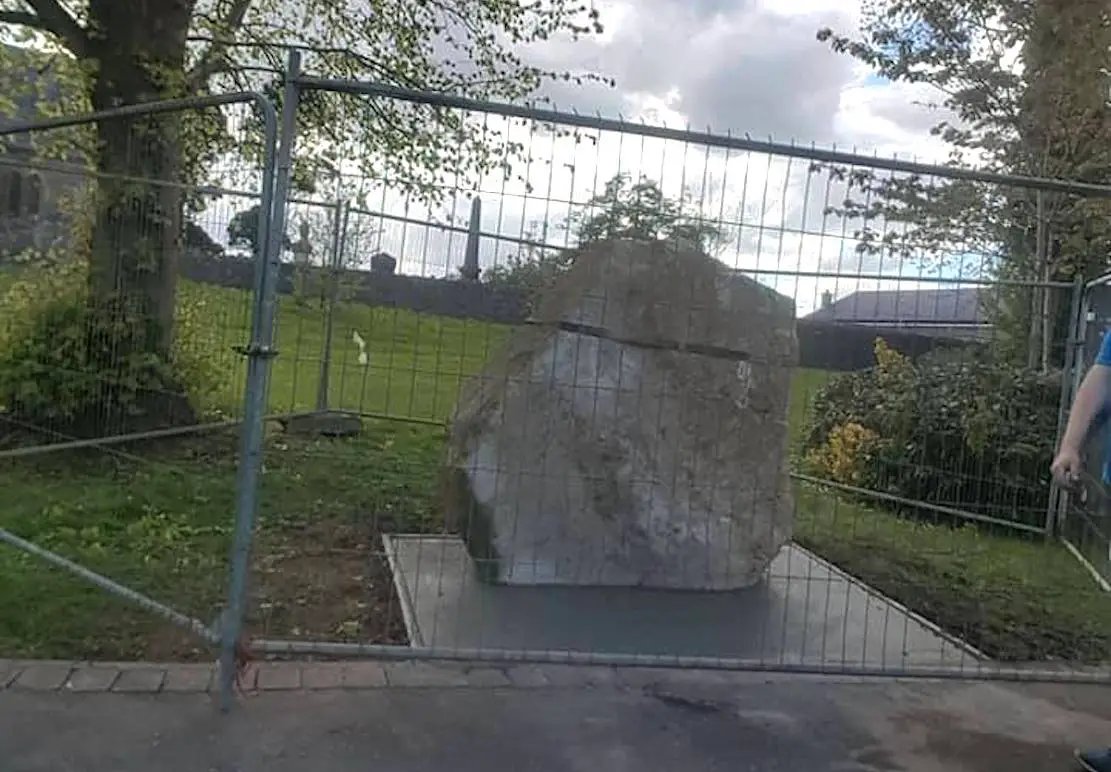 One of the few parts of the Greater Armagh area without a Memorial to the Great War is set to rectify the shortcoming this weekend.
The districts surrounding the picturesque villages of Killylea, Caledon and Tynan were much like other rural parts of Ireland, contributing significantly in terms of those who served, and indeed those who never returned from the battlefields; however no permanent public recognition of that legacy has ever been made.
The initiative to erect a War Memorial was carried through by the Cormeen Rising Sons of William Flute Band.
Band chairman Mark Gibson describes why the project came about.
He said: "From 2014 the band has been attending events marking important centenaries in relation to the Great War.
"After some of us travelled to France and Belgium to mark the anniversary of the Battle of the Somme, we decided it was no longer acceptable for the massive sacrifice and loss of that terrible war not to be marked locally.
"For many years there have been conversations about the possibility of a memorial stone, but nothing ever came to fruition, and it was time for that to change."
A site was chosen on the Commons area adjacent to St Mark's Church in Killylea, and a planning application submitted.
It was decided to have the Memorial take the form of a large piece of locally hewn stone, similar to that of which Killylea Church and surrounds were originally constructed, and after following due process, under professional supervision band members spent several days erecting the monument.
The new Memorial will be officially dedicated this Saturday 10th November following a short procession through the town.
Cormeen Rising Sons of William Flute Band will begin the short parade from Darton Gate Lodge at 11.30am, and invite all those interested in the proceedings to participate, including all of the Loyal Orders, Royal British Legion members, Girls Brigade, Boys Brigade and Somme Associations.
Following a short service the procession will make its way back to Darton Gate Lodge.
The occasion has been deliberately timed as not to conflict with the Armistice service scheduled to take place in Loughgall, with participants able to take part in both. For further information contact Mark on 077 40 674272.
Sign Up To Our Newsletter