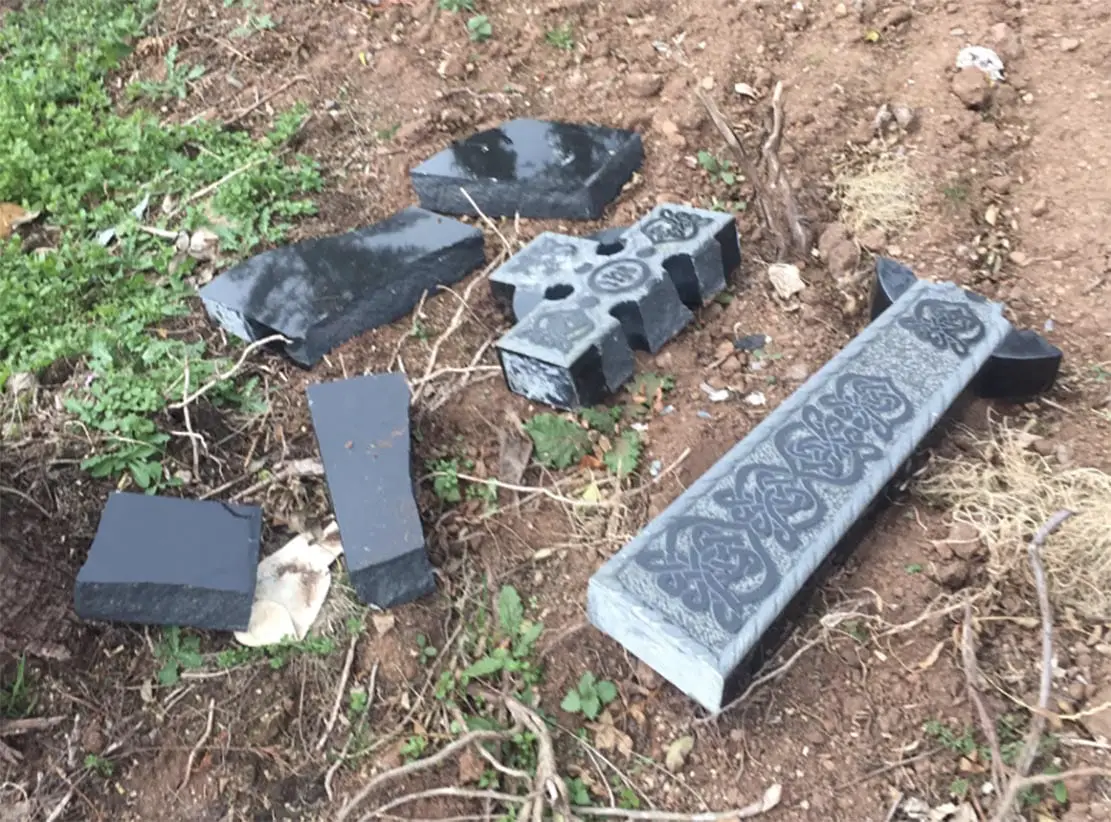 An Armagh family have been left "devastated and heartbroken" after the grave of a loved one was smashed to pieces in a city cemetery.
And they have appealed to Armagh I readers and anyone with information on those responsible to come forward.
This is the second time in a year that this family have been targeted in such a cruel and callous fashion.
The shattered headstone was within the graveyard at St Patrick's Cathedral.
The family do not wish to be named.
But they want to have those responsible held to account and are offering a reward to anyone with "accurate information" which would help locate the culprits.
A family member told Armagh I the most recent disgraceful act of vandalism had happened sometime on Sunday or Monday night.
The damage was discovered on Tuesday morning and the family had visited the grave on Sunday morning, meaning vandals struck some time in the interim period.
The family member said: "In the first incident – last August – the headstone was pushed over with the deceased's picture on it was smashed.
"This time the headstone has been completely broken off and smashed.
"As a family we are devastated that this has happened a second time.
"The grave has been there for over 12 years with no issues and to go up and pay respects to your loved one's resting place and to find that their grave has been vandalised is heartbreaking.
"I cannot comprehend how any rational person can go to consecrated ground and commit such a vile act."
She urged anyone who can help to come forward.
The woman added: "I would plead with anyone who has any information – even the smallest amount is valuable – to please contact the clergy, police or Armagh I, and there will be a reward for any accurate information."
Sign Up To Our Newsletter