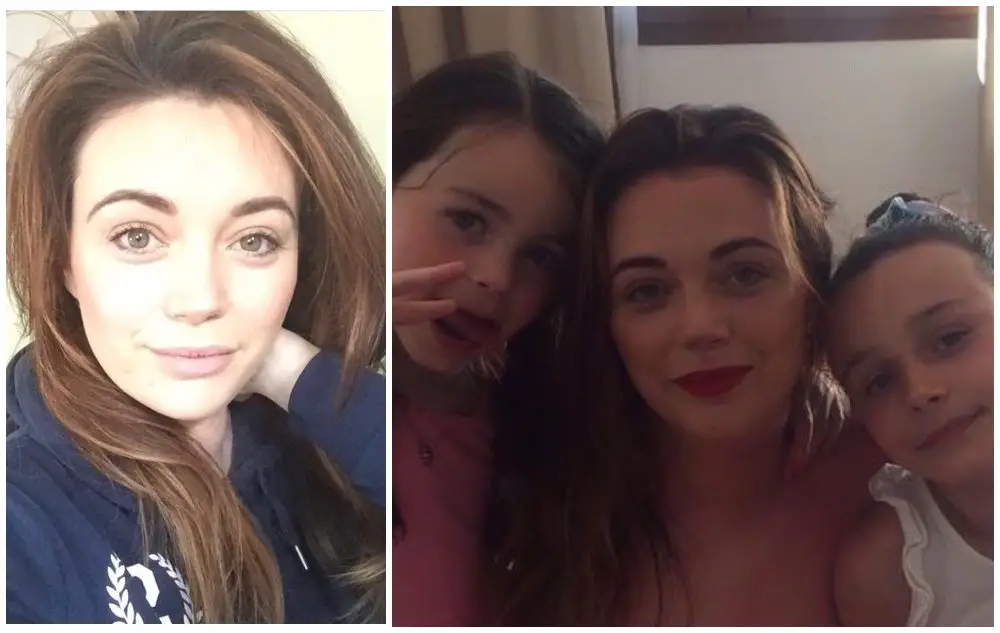 A Co Armagh mother-of-two has tragically passed away following a brave battle with cancer.
Carla McVeigh, from Clady, had fought Triple Negative Breast Cancer for just over a year, following her diagnosis on April 1, last year.
The 38-year-old had initially undergone surgery followed by intense courses of chemotherapy and radiotherapy, which was completed last October.
Sadly, in January, Carla was informed that the cancer had spread and was no longer deemed curable.
And this evening (Friday), a Facebook page 'Carla's Hope' – set up to raise money to help access treatments to fight the aggressive cancer – announced her sad and untimely passing.
"It is with a heavy heart and great sadness we share the passing of our beautiful Carla," the post read.
"Her soul will radiate in Heaven as much as it did here. Carla passed peacefully surrounded by her sorrowing mother and brother who remained by her side until she went into the heavenly arms of her beloved father Brendan.
"We wish to thank you all for the support you showed Carla, she herself was deeply grateful and humbled by the kindness shown to her and her family.
"She faced her illness with great strength, courage and positivity; she fought with all her might and we were proud and honoured to have stood in her corner however Heaven could not wait for her and we pray she is now at peace.
"Our deepest sympathies go to her two beautiful daughters, her loving family, friends and everyone who knew and loved Carla. There will be a great void in our lives but she left us with the fondest of memories for which we are grateful; until we meet again, Rest In Peace Carla."
Speaking to Armagh I earlier this month as part of a fundraising drive, Carla's cousin, Alana Keenan, said: "We just have to give her every chance and every opportunity, because this is a girl who loves life, adores her two children and is such a dedicated mother.
"It is unthinkable what is happening, that is why we cant't just let this happen. We have to do something to keep her."
Carla, who passed away peacefully in hospital, was the loving mummy of Shanna, Meghan, daughter of Frances McVeigh, the late Brendan McConnell, brother of Richard McConnell, sister in law Aneka Johnston, husband Paul.
Mass can be viewed live on www.armaghparish.net on Saturday at 11am.
Due to the current health guidelines all funeral arrangements will be strictly private. The family wish to acknowledge and thank the many people who provided help, support, kindness, and generosity over the last 13 months.
No flowers please, donations in lieu if desired to Macmillan Cancer Support c/o J.J. McArdle & Sons.
All further enquires to J.J. McArdle & Sons 37 Thomas St, Armagh Tel.: 028 3752 2480
Friends' funding appeal for alternative treatment as Co Armagh mum-of-two learns cancer has spread
Sign Up To Our Newsletter