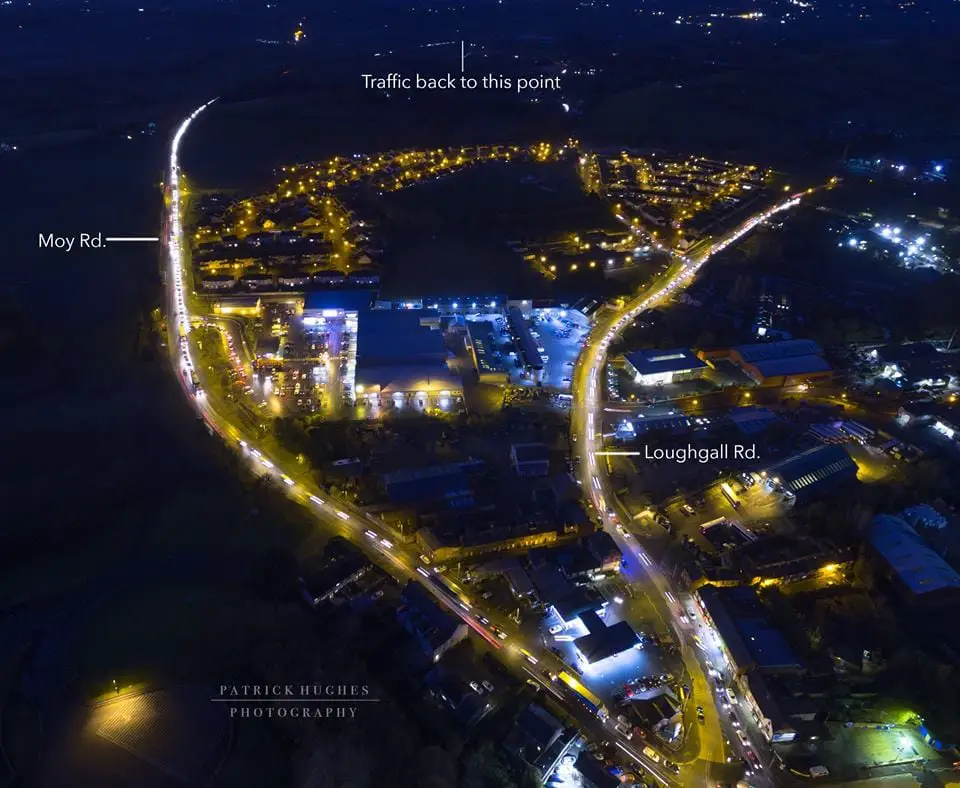 This fantastic picture by Armagh aerial photographer Patrick Hughes shows the far-from-fantastic state of the traffic congestion choking our city.
Over recent weeks, motorists have been complaining of traffic going virtually nowhere fast as a result of the ongoing roadworks.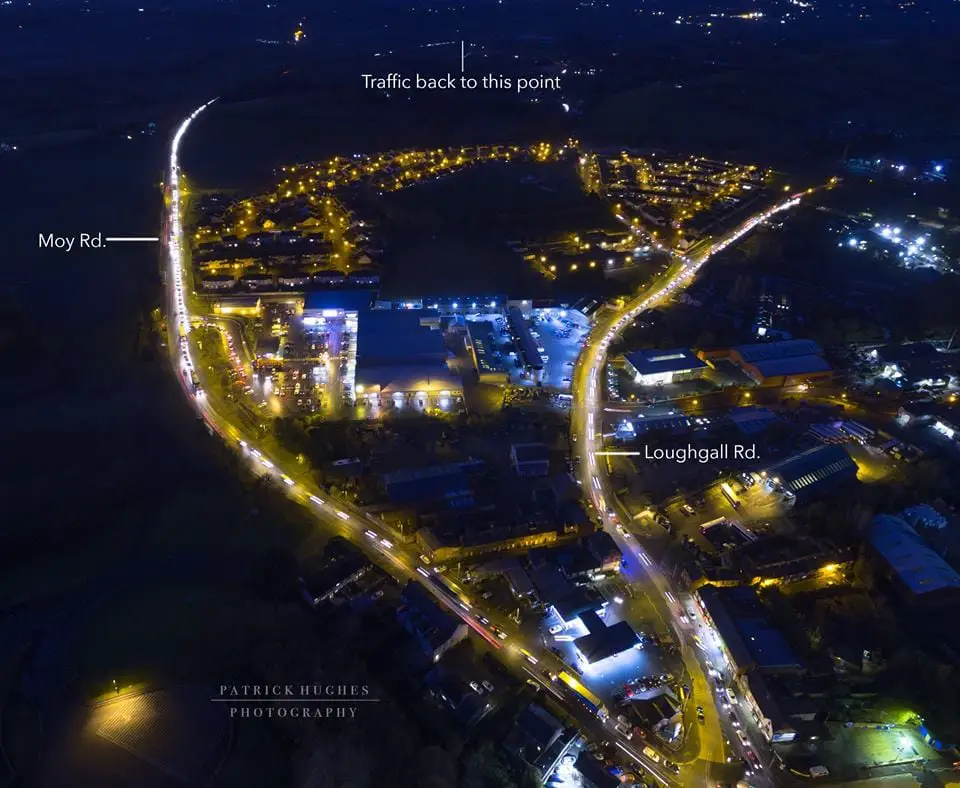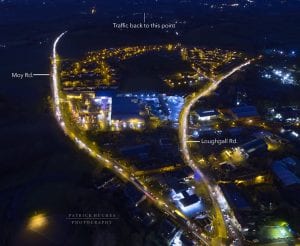 And much of the focus has come from the works which have been ongoing in the area of Lonsdale Road/Banbrook Hill.
Patrick decided to take the picture by drone after spending a week of travelling back roads in the hope of bypassing the majority of the traffic.
He was determined to show the scale of the problem.
People have been complaining of waiting for an hour and more to move a matter of yards, particularly in the areas of the Moy and Loughgall Roads.
Said Patrick: "It's now a daily occurrence to have traffic bumper-to-bumper all the way out the Moy Road, and Loughgall Road.
"For several days now the traffic has stretched from the Courthouse out to the old Drumsill Hotel, and it's on the reg that it takes half an hour to get from Spires Retail Park to Railway Street."
Patrick is urging people to share the picture widely to "get something done about it" to ease the ongoing nightmare.

"We can't take any more of this," says the exasperated photographer and we at Armagh I cannot agree more!
Picture by Patrick Hughes Photography.
Sign Up To Our Newsletter