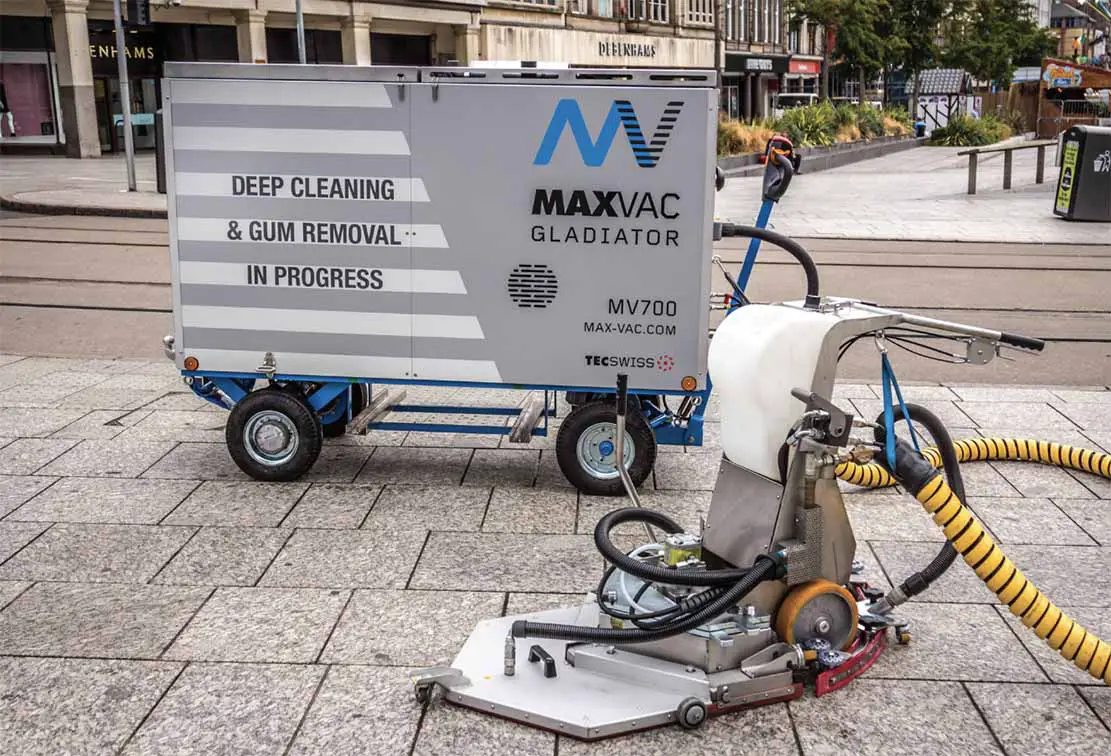 Next to dog mess it has to be up there!
Chewing gum! Huge great wads of chewing gum left discarded on streets for others to step in.
Regardless of the number of bins provided, there is no stopping people just throwing it down when they are finished with it. And what a sight the pavements are left in.
But hopefully now the level of this unsightly and rather sticky mess will be decreasing in the borough.
As Armagh I reported in February, it was agreed that a new deep cleansing machine – costing in the region of £70,000 – should be purchased.
It had been talked about and considered for some time and now it has arrived.
And the specialist machinery is about to get its first demonstration this month.
The Gladiator Gum Removal Street Cleansing Machine has been bought in partnership with the Department for Communities.
Councillors are to see for themselves the machine in operation on Monday, May 14, when it will be put through its paces on the Plaza in Lurgan.
And after that it will be deployed in Armagh City and towns and villages across the borough.
The environment committee has been told: "The new machine will be used to carry out cleansing and gum removal as part of a scheduled maintenance programme to deep clean areas of public realm across the borough."
Sign Up To Our Newsletter