A beer keg bomb packed full of explosives was just one of the items seized in the fight against dissident terrorist activities.
It was among a huge haul of items seized during 2014 and 2015 and put on show today (Wednesday) by Gardaí during a press conference in Dublin.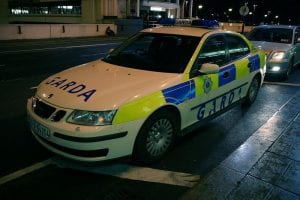 The beer keg bomb was seized in Dundalk, just 300 metres from the border with south Armagh, in May 2014.
Assistant Garda Commissioner John O'Mahony said it had been ready to be taken over the border to cause damage, potential injury or murder.
The arsenal put on show today included more than 1,000 rounds of ammunition, as well as Semtex explosives, rocket launchers, mortars and machine guns.
Some of the seizures also demonstrated enhanced technology and it was believed that the dissidents were benefitting from the use of the internet.
Assistant Commissioner O'Mahony said the dissidents had little support but "do pose a real threat".
Dissidents have been responsible for a number of murders in this area, including prison officer David Black, gunned down near Lurgan, as he made his way to work in November 2012, and PC Stephen Carroll, shot dead in Craigavon.
Last year there were 31 arrests made by Gardaí investigating dissident republican activity.
Weapons and explosives were seized in the border areas of Monaghan and Louth, as well as in Kildare, Dublin, Cork, Mayo, Waterford and Limerick.
The Assistant Commissioner said they would continue to work to thwart their efforts.
"An Garda Síochána co-operates closely with our police and security partners in Northern Ireland," he said.
"We have a shared objective to protect all people on this island and we take this responsibility very seriously.
"Our commitment to countering the threat posed by these dissident republicans is continuous and necessary."
Mr O'Mahony encouraged the public to remain vigilant and to bring information to any local Garda station or call the Garda Confidential Line on 1800 666 111.
Read more news:
Police fear hundreds of thousands may have been stolen through skimming devices
Man rescued from county Armagh house fire
Man violently assaulted in forecourt of county Armagh supermarket
Gosford development plan to create NI's 'first five-star family forest park'
Club pays tribute to 'well loved' Michael McConville
No more new play parks in smaller areas across council borough
Sign Up To Our Newsletter