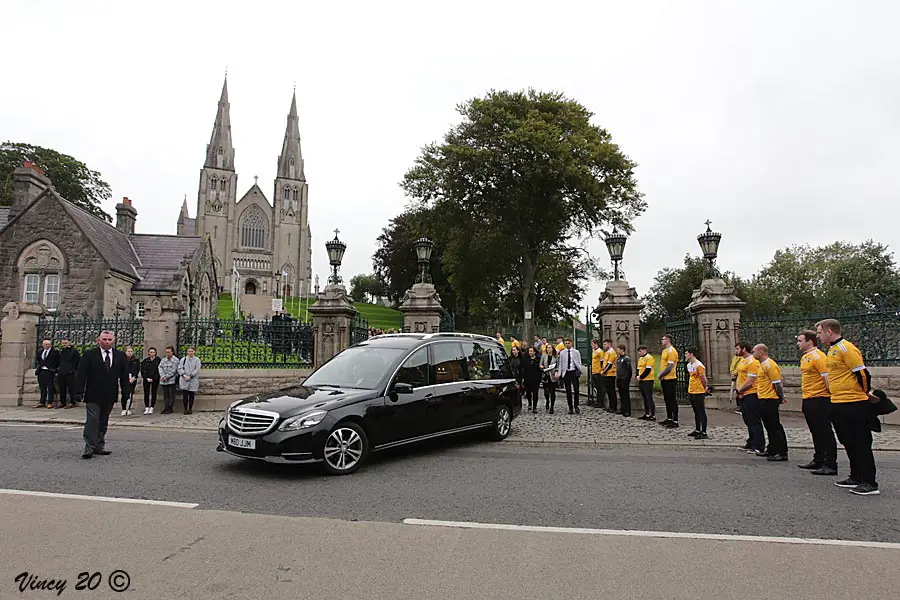 Mourners at the funeral of a highly-respected Armagh man have heard how his sudden death last week "shocked and saddened the city and county of Armagh and beyond".
The funeral of Gerard Devlin, a well-known member of the GAA, who died unexpectedly on Wednesday, was laid to rest in Armagh earlier today (Monday).
Fr Kerr told mourners, who gathered at St Patrick's Cathedral in the city, how Gerard's death devastated a family and sent shockwaves through a community – in particular hurling fraternity and the wider GAA family.
He paid particular tribute to his wife – and greatest friend for over 30 years – Bebe.
The parish priest explained how Gerard's daughter Roisin, heard this "shattering news in far away Australia in the middle of the night".
"On top of your great grief you had to plan someway of returning to Armagh, and with the help of so many wonderful friends and officials, you were able to work through the restrictions of the coronavirus to enable you to be back with your family in Armagh," he added.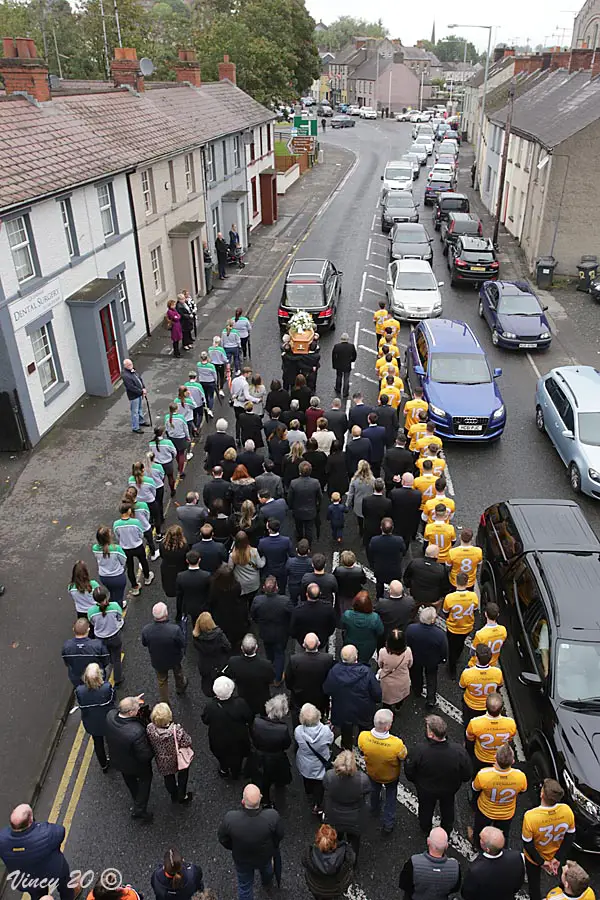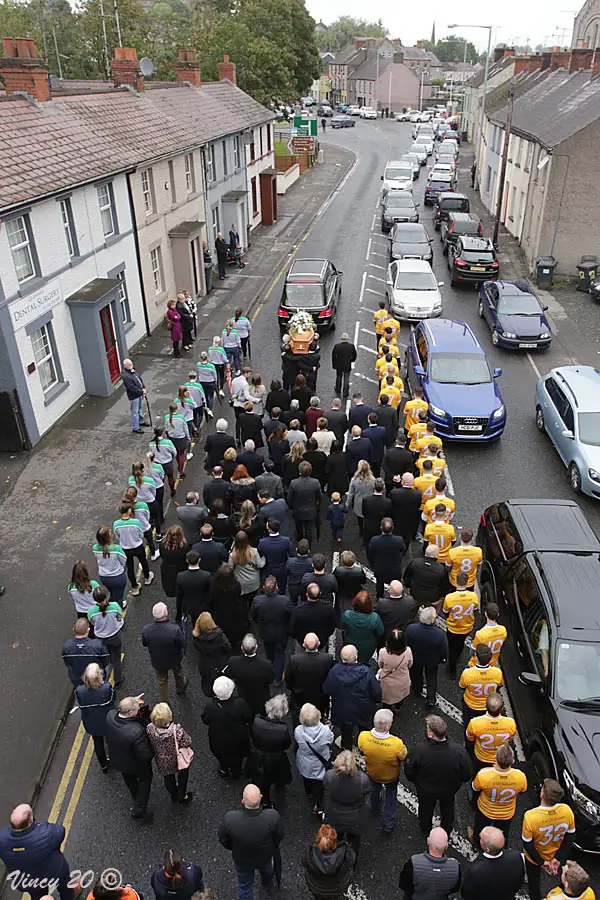 "I sympathise with Gerard's brother and sister Patricia and Brian, who for the second time in a few short years, have been asked to preside at the death of a tragic brother."
Mourners also heard how Gerard was a great family man, devoted to his family – and they to him.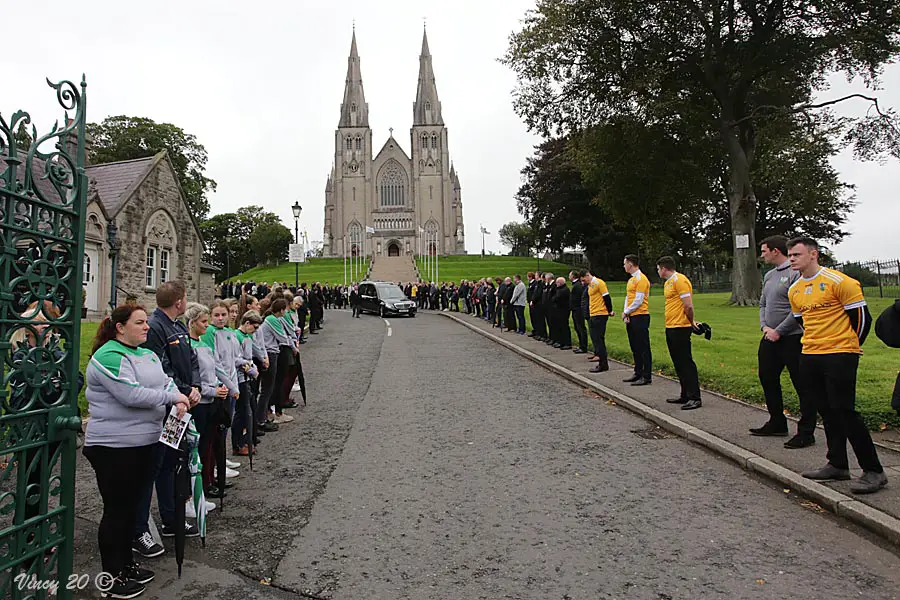 "Gerard was also a man of devote faith, always attending mass, the sacraments, and family prayer. He died with his rosary beads in his pocket," said Fr Kerr.
Gerard was a skilled carpenter who, for countless years, worked as in the maintenance department at St Luke's in Armagh.
"He also had a great love and devotion to hurling," Fr Kerr continued. "He has been involved in hurling for 55 years, from he was 10, as an underage player and a star for Cuchullains and the County.
"Then after retirement as a referee and official in many important matches up and down the country and in that he touched the lives of so many people in a very positive way – possibly in every county in Ireland."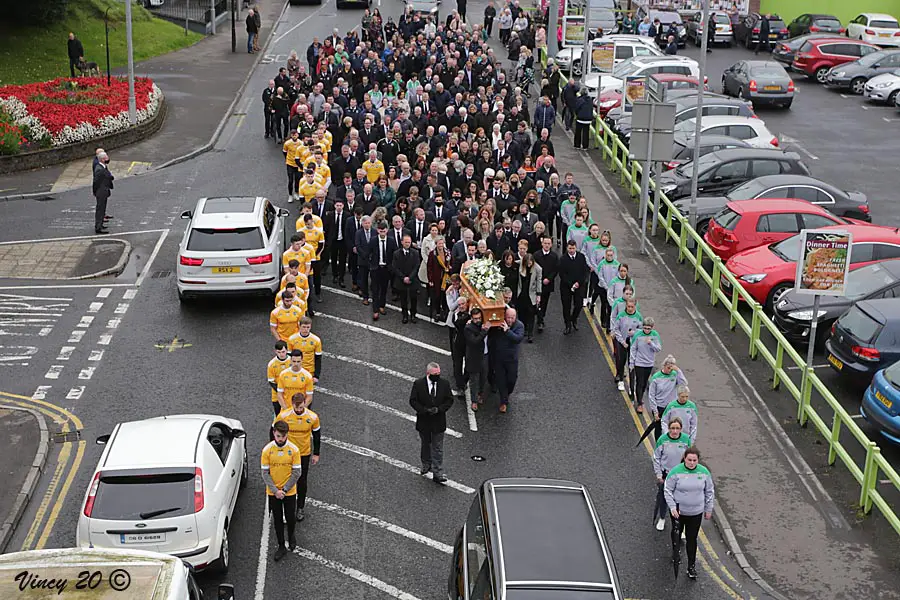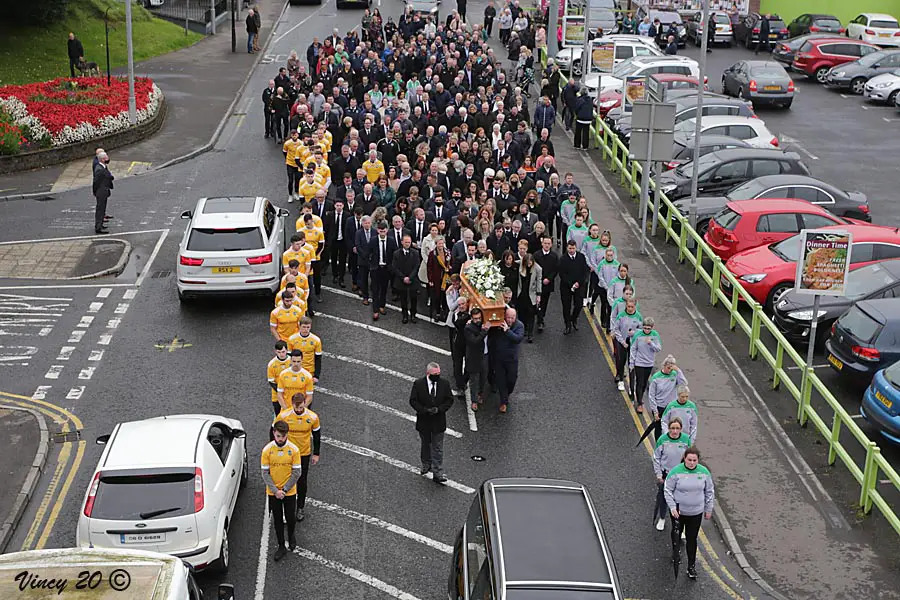 On Gerard's tragic passing Fr Kerr said it was noticed that Gerard's recent sleep pattern was disturbed.
"An indication," he said "of a worry he couldn't get around or get through. As the line of the psalm says, 'a troubled mind can know no rest'.
"There's a phrase in the Book of Lamentations which goes: 'My soul is shut out from peace, I have lost happiness, daily I ponder, my soul sinks within me'.
"Gerard's spirit sank so deeply within him that those who were nearest and dearest to him couldn't reach him to lift him up and heal his broken spirit, nor could he raise himself to touch them for them to pull him to safety."
Fr Kerr concluded his eulogy by offering the heartbroken family comfort that Gerard's new life has just begun.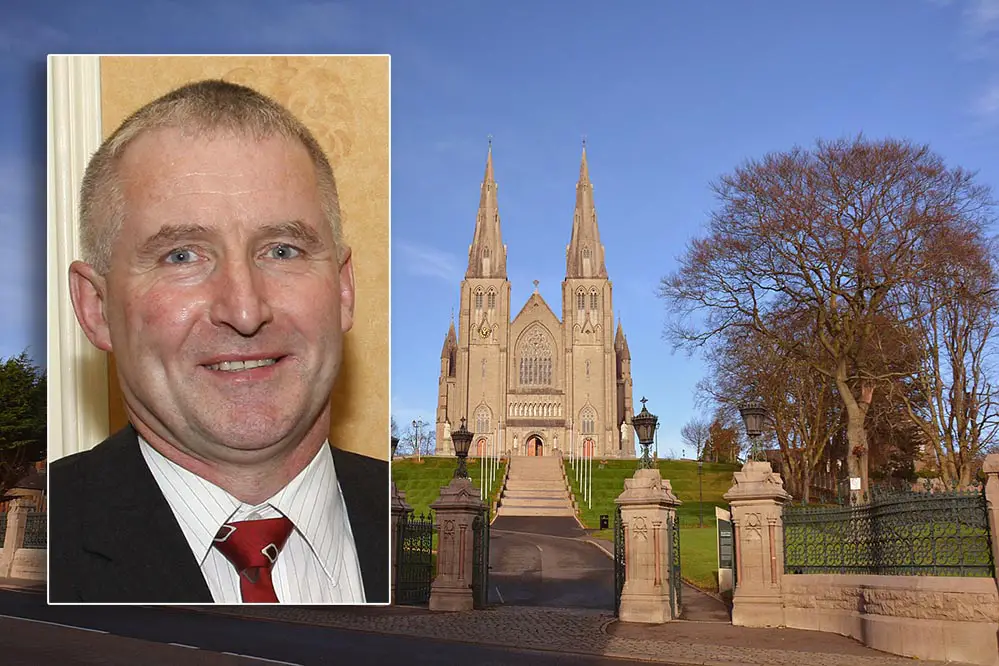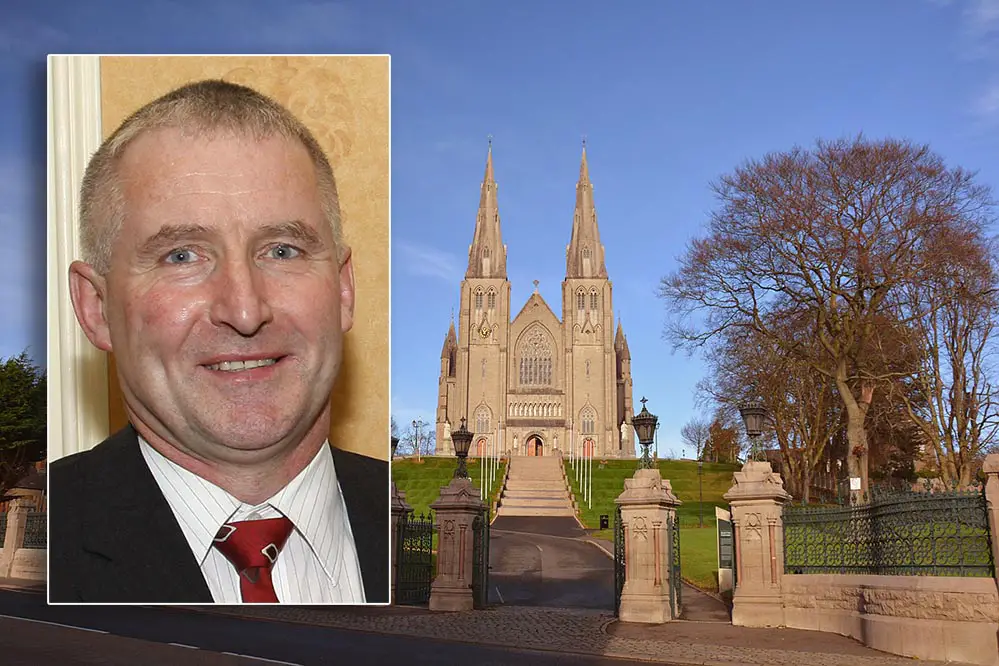 Following the Requiem Mass, Gerard was laid to rest in St. Patrick's Cemetery.
Gerard was the beloved husband of Bebe, loving father of Roisin, Connor and Ciarrai. Brother of Brian, Patricia, the late Margaret and Mick. May he rest in peace.
Sign Up To Our Newsletter