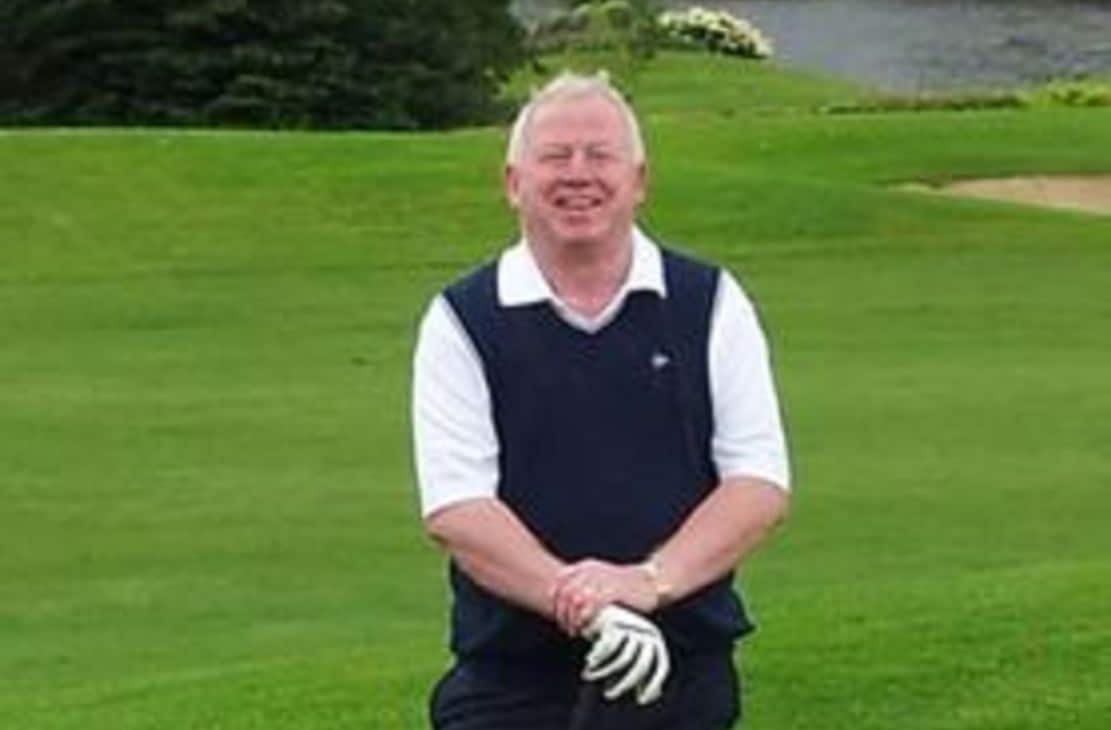 A golf day is being held in Armagh this Friday, October 1, in memory of a popular local man who died last year.
Harry McGeough (75) had battled cancer for seven years but died on September 15 two days after contracting Covid-19.
During his cancer illness, he was treated at Craigavon Area Hospital, and in recognition of the care he received there, his wife Brenda has organised 'Harry's Day'.
Money raised will  to to to the Mandeville Unit and the hospital.
Just three weeks ago, other family members, including some of his grandchildren, climbed Slieve Donard, raising almost £3,000 for the same cause.
A keen golfer, Harry played for Armagh Golf Club in his younger days, as well as Gaelic football for Armagh and Pearse Ógs and hurling for the Cuchulainns and Armagh.
When he wasn't working as a butcher, Harry sang in the evenings and at weekends, and was a popular act at weddings and in the local bars.
He also sang with the McBrides before going out on his own.
He was still singing up to a year before he died," said Brenda. "He loved Neil Diamond songs.
"Because he was a dual player at football and hurling, someone christened him 'the legend', so that became his nickname and that's what many people knew him by."
Around 84 golfers are expected to turn out on Friday for the four-ball day, with a number of prizes up for grabs including the the Perpetual Cup.
The first players tee off at 10am and presentation of prizes will take place at Red Neds that evening.
"It will be a full day's craic on the golf course," said Brenda. "My brother Kevin Grimley has helped organise it and we have 35 sponsors each sponsoring a hole."
Brenda, who is not a golfer herself but enjoyed being Harry's caddy, has thanked the sponsors for their generosity, those who have signed up to play on the day and anyone else who has donated.
"Everyone has been so generous," she said. "It's the kind of day Harry would have loved."
Anyone wishing to donate should contact a member of the family or, alternatively, collection boxes have been left in Red Neds and Mickey Kelly's bars.
Sign Up To Our Newsletter