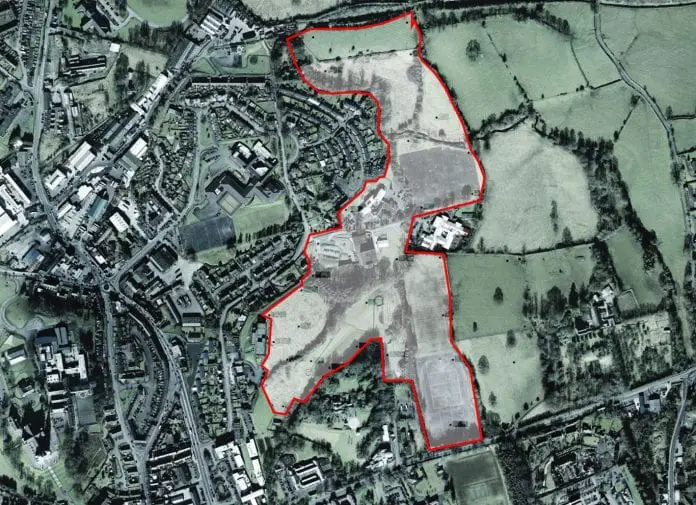 A bid is expected to be made to Sport NI for funding towards the cost of Armagh's new £30 million leisure village plans.
Armagh City, Banbridge and Craigavon Borough Council is expected to apply for a share of what is known as the 'Multi-Facility Fund' before the May 18 deadline.
The matter will be considered at a meeting of council's leisure committee when it sits on Monday night.
Council confirmed in February that the Lisanally area was the preferred location to deliver an exciting vision for shared sport and leisure facilities in the heart of Armagh.
As part of its commitment to support a new five-year Armagh leisure village project it has earmarked £30 million to be included in the council's capital programme.
Meanwhile, more information has emerged on what is expected as part of the new multi-sports complex.
Core indoor facilities include sports hall, studio, fitness/spa and increased water provision, with a 10-lane, 25 metre swimming pool.
Outdoor facilities include an oversized floodlit artificial multi-sport pitch, as well as four natural turf multi-sports pitches.
There would be an athletics track, a sand-filled hockey pitch and a multi-sports 'centre of excellence' – 12 court sports box/centre incorporating strength and conditioning and other specialist elements.
Councillors have been told that it is anticipated that external funding would be required to fulfil these requirements.
And officers are seeking the go-ahead to apply to the Multi-Facility Fund as the "priorities match perfectly with the Armagh Leisure Project and its vision".
The Multi-Facility Fund is primarily designed to create a multi-facility environment, with a mixture of indoor and/or outdoor provision, providing "opportunities for community participation".
Last month council agreed an outline business case which will be used to progress the scheme to provide new leisure facilities in Armagh City.
It is primarily being developed as a replacement for the ageing Orchard Leisure Centre and to meet the wider sports demands and needs of the local population.
In a report to committee tonight (Monday), councillors are informed that the new state-of-the-art development has the "potential to have wide ranging benefits for local schools, colleges, sports clubs and the community and will have an enormous impact on the regeneration of Armagh".
In addition, council has also been approached by Rowing Ireland Ulster Branch who have requested permission to use the Craigavon Lakes environment and to support their application to the Multi-Facility Fund to provide a bespoke lane system on the lake, which would be used for competition, provision of start pontoons and associated small buildings to facilitate racing.
Rowing Ireland Ulster Branch have had discussions with the Canoeing Association Northern Ireland who have expressed an interest in supporting the application, but have not demonstrated consultation/support from three or more Sport NI recognised Governing Bodies of Sport, which is part of the criteria of the Multi-Facility Fund application process.
Again councillors will be asked to make a decision at committee, with both matters then to go to full council later in the month to be formally ratified.
Sign Up To Our Newsletter