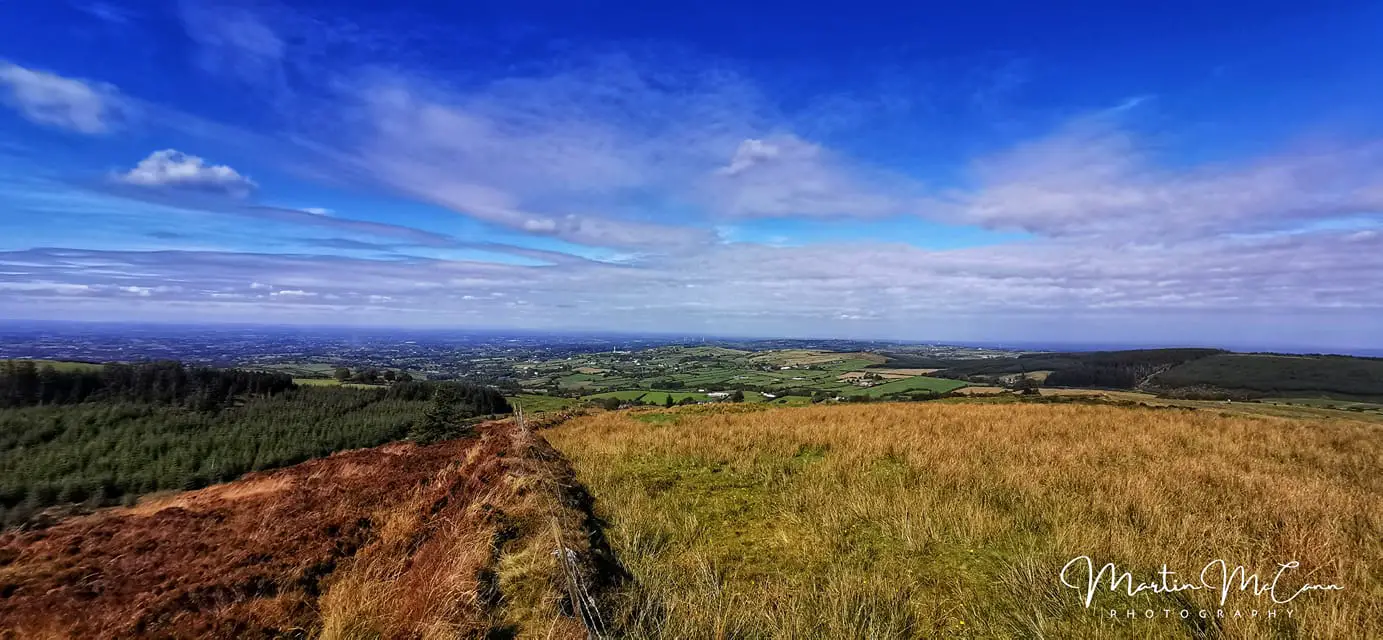 After many months of hard work, Friends of Sliabh Fuait have launched their website and driving tour, a project which has been possible due to funding received through Foras na Gaeilge's An Císte Tionscadail scheme.
Available in both Irish and English, you can download the files on www.sliabhfuait.com and take a guided tour throughout the ancient landscape of Sliabh Fuait.
Starting at St. Malachy's Church in Armagh city, this self-guided tour traverses through Sliabh Fuait, allowing the listener to visit important historical and cultural landmarks while listening to the commentary by our expert guides, voiced by Antaine Ó Donnaile and Clíodhna Ní Chorráin from Macha Media.
This tour will take visitors on a journey through the pre-Christian, Christian, cultural and industrial heritage of this place, learning about some well-known local academics and artists and witnessing stunning views along the way.
Sliabh Fuait is a mountain range in County Armagh which covers a wide area from Lisnadill to Derrynoose and into County Monaghan.
Carrickatuke is the highest point of the mountain range and the area is currently one of great natural beauty but also, regrettably, an area that has been neglected throughout the years in terms of infrastructure, investment and upkeep.
Due to this neglect, the Sliabh Fuait area, Carrickatuke in particular, became one which attracted anti-social behaviour such as littering, illegal dumping and underage drinking.
In March 2018 the voluntary group, Friends of Sliabh Fuait, was formed and have been working together ever since in order to increase awareness of the potential of Sliabh Fuait and to improve the image and reputation of the area.
Since then, Friends of Sliabh Fuait have carried out clean ups of the area, organised a festival during the summer and been active on social media and in local media to promote the area and the work of the group.
Their new website www.sliabhfuait.com, created by Gullion Graphics, will now serve as an information point about the work the group is doing, events and information about the area and as a gallery for stunning photographs of the area.
It will allow the group to continue to build on what has already been achieved and they have many exciting plans for the future.
Make sure to follow Friends of Sliabh Fuait on Facebook and Instagram and visit www.sliabhfuait.com or support the great work they do by making a donation or joining the committee.
Sign Up To Our Newsletter