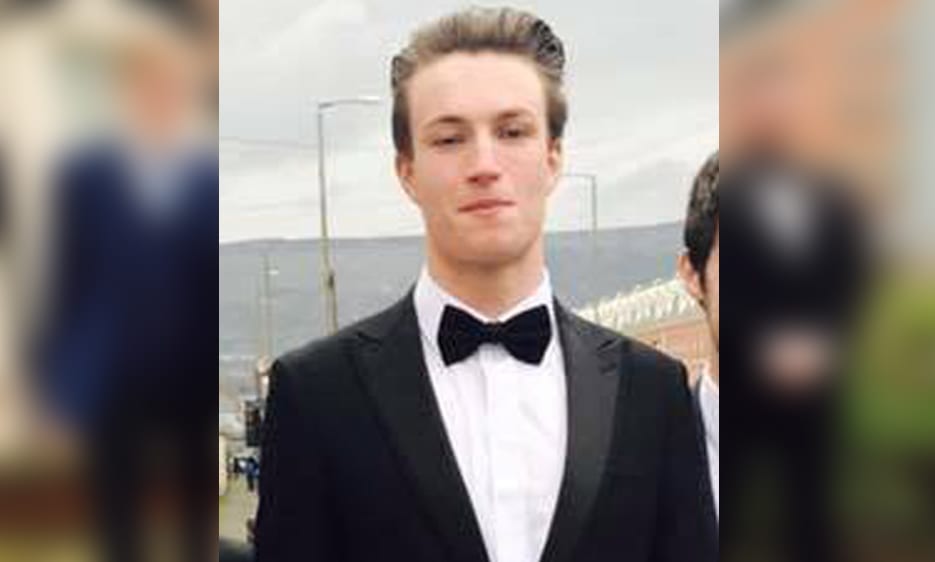 Friends and family of a young Armagh man who died after taking unwell at the Orchard Leisure Centre will mark the first anniversary of his passing by raising money to help others in his memory.
Twenty-year-old Christopher Rogers passed away in the Intensive Care Unit at Craigavon Area Hospital early on the morning of Saturday, April 8 last year.
A popular member of the Armagh Swimming Club, he had been training at the Orchard Leisure Centre on the Friday evening. Staff there treated him at the pool until the Northern Ireland Ambulance crew arrived at 9.25pm, and he was taken to hospital.
Tragically, Chris, who had attended St Colman's College in Newry, passed away, plunging his family and friends into mourning and sending shockwaves across the local community.
Parents Malachy and Teresa, and brothers Oisin and Michael, thanked everyone who reached out to them, and everyone who did all that they could for Chris, from the staff at the Orchard Leisure Centre to the paramedics and those who tended to him at Craigavon Area Hospital.
Now as the anniversary approaches, his friends on the Armagh City Cyclists – with the support of his family – are planning a sporting celebration of Christopher's life, which will raise money for the Mourne Mountain Rescue Team, as the talented young sportsman had been planning to go up Slieve Donard the weekend that he died.
According to the Armagh City Cyclists: "Christopher was an active young man who enjoyed participation in various sports.
"Apart from swimming, cycling with the Armagh City Cyclists was certainly one of his passions. He, alongside his younger brother Oisin, had been a keen member of the club.
"The friendships Christopher forged within the club were very important to him; he loved meeting people and making friends. Many of his cohorts in the club recall his kind and generous spirit whilst out on cycling events.
"Chris was always mindful of 'the tired cyclist left behind the pack' and would have stayed purposely alongside giving encouragement to the finish."
The Armagh City Cyclists have organised a special Cycling Sportive in Christopher's memory. It will take place on Sunday, April 8.
Leaving Pearge Og GFC at Ballycrummy, there will be two route options – 30 miles and 60 miles.
It begins at 9am, with a signing in time of 8am. The routes will suit all abilities and there is no need to pre-register.
"Christopher had been fond of nature in many forms – he had been planning on going up Slieve Donard on the weekend of his death," according to the ACC.
"The Rogers family have requested that the proceeds of Christopher's Sportive in his memory go to the Mourne Mountain Rescue Team.
"This is a 24-hour a day, 365 days a year voluntary emergency rescue service providing a search and rescue response in extreme terrain and weather conditions in the Mourne Mountains and other local areas if tasked."
It is an emotional time for Christopher's family and they are indebted to his friends in Armagh City Cyclists, and have thanked them for their efforts.
"We are truly touched that Christopher's friends and even those who didn't know him personally, have reached out to remember him in this way," the family said.
"It will be a fitting tribute to Chris. We urge everyone interested to come along to the Christopher Rogers Memorial Sportive and celebrate his life on the way."
Sign Up To Our Newsletter