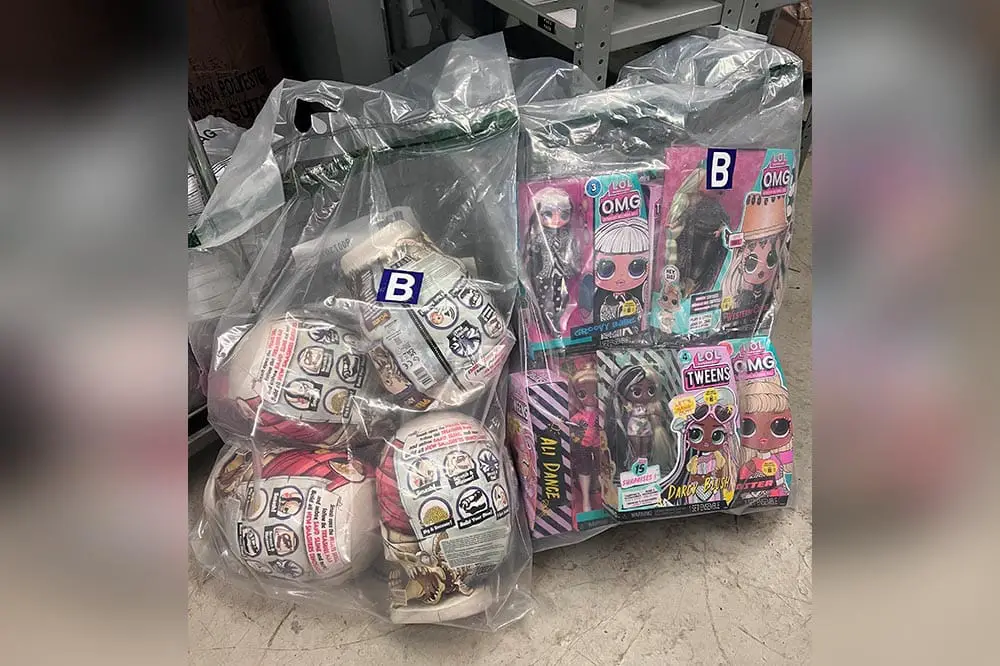 Four people have been arrested on suspicion of a string of toy thefts from stores across Northern Ireland.
Police stopped a vehicle travelling southbound on the M1 near Lisburn on Sunday afternoon (May 14) around 5.30pm.
The vehicle was identified as being linked to a theft of designer perfume from a Newry pharmacy on May 2.
A search of the vehicle then recovered over 100 suspected stolen toys and children's clothing – some of which were reported stolen from a store in Newry, all new and without receipts as proof of purchase.
The occupants of the vehicle – three men aged 31, 22 and 20 and one woman aged 25 – were arrested on suspicion of theft and going equipped for theft. They remain in custody at this time
The theft of toys and clothing are suspected to be from branches of the same high-street store in Cookstown, Omagh, Sprucefield, two outlets in Newry and Armagh.
Urging retailers to report offences to police and to reach out to their local neighbourhood and crime prevention officers by calling 101, Chief Inspector Ian McCormick said: "These arrests are a good example of how reporting can lead to results. We were alerted to multiple cases of suspected shoplifting and this information assisted in these arrests being made.
"We ask that business owners let us know if you have been a victim or you see something suspicious happening. Your report helps us target our resources, apprehend offenders and ultimately reduce crime and anti-social behaviour."
Sign Up To Our Newsletter