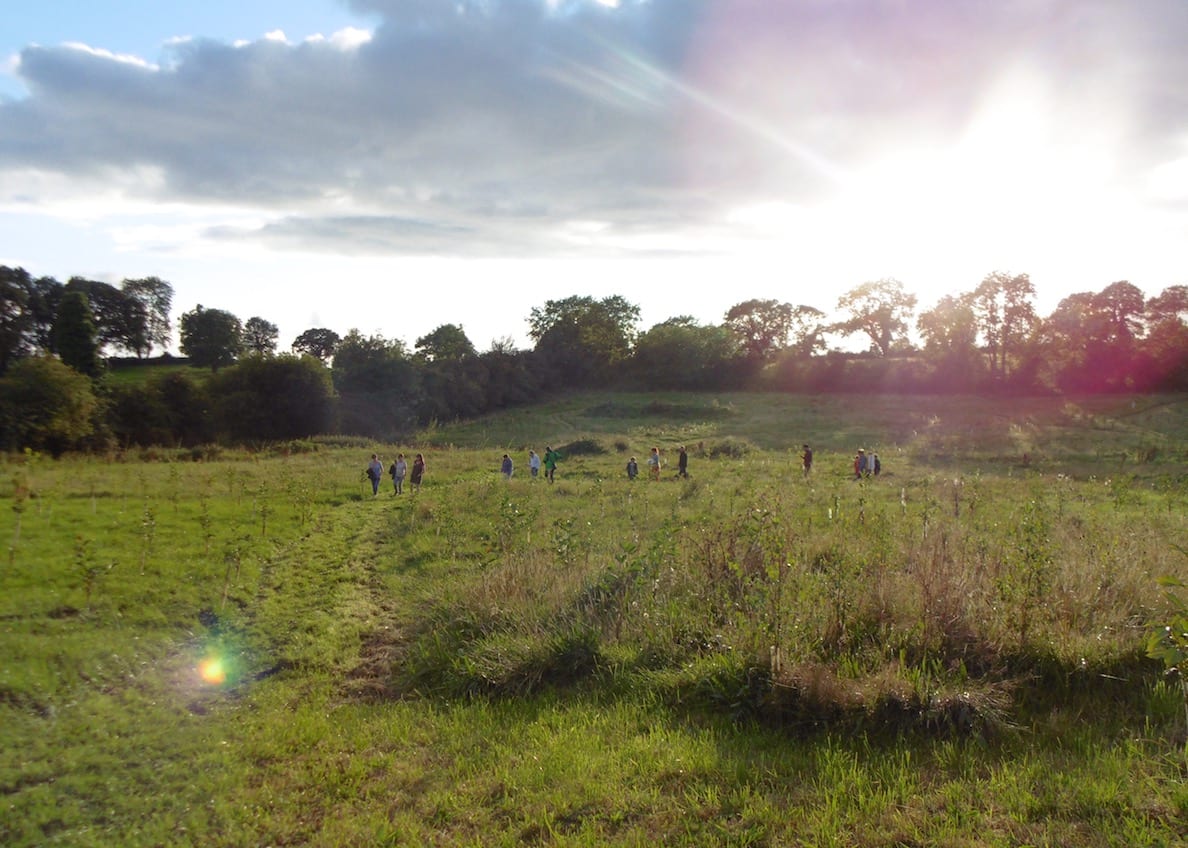 One hundred years ago a generation made an unimaginable sacrifice during the First World War.
Now, more than 100 landowners the length and breadth of the UK have joined with the Woodland Trust to create their own First World War memorial woods as a lasting tribute to those who lost lives
and loved ones during the war.
From Nottingham to Newry, 130 new woodlands have been created, ranging in size from 10 hectares to a tiny tenth of a hectare.
One of Northern Ireland's nine memorial woods is springing to life in Armagh city thanks to composer and writer Dr Sally Walmsley.
With support from Forest Service and the Woodland Trust, Dr Walmsley has transformed over five hectares of
grassland into a thriving young woodland.
The saplings – which include oak, wild cherry, rowan, hazel and crab apple – are right at home in a quiet corner of nature at Edenaveys, just outside the city of Armagh.
Gregor Fulton, the Woodland Trust's estate and outreach manager, said: "The trees planted, throughout the UK, are a flourishing and lasting tribute to those who sacrificed so much during the First World War.
"Landowners are changing landscapes and creating much-needed homes for wildlife. And, in this case, local people get to benefit too.
"Schoolchildren have already rolled up sleeves to help with the tree planting and try their hand at some music. Sally's a musician and I know she has plans to open up the wood to various groups, with a focus on teaching and encouraging music and arts. It's a heartening contrast to the sadness of war."
Dr Walmsley added: "I came across the initiative thanks to a chance meeting with a local woodland consultancy IndiWoods and thought what a worthwhile thing to do.
"I now have exciting plans for the recently named Seppy's Wood. Using the arts, my aim is to give people the chance to connect with nature. I want to increase awareness of the world in which we live and the amazing
world of trees."
The Woodland Trust's First World War Centenary Woods project has seen four flagship woods created, many smaller community woods and millions of trees planted across the UK to honour all those involved in the First World War.
The project connects people to the natural world, while reminding them of the historical significance of the war.
The flagship woods are Brackfield Wood in the Faughan Valley, not far from the city of Derry-Londonderry; Langley Vale, Surrey; Dreghorn Woods, near Edinburgh; and Coed Ffos Las in Carmarthenshire.
The First World War Centenary Woods project is supported by lead partner Sainsbury's, helping the Woodland Trust to plant millions of native trees to commemorate the First World War through donations from sales of products including woodland eggs, chicken and turkey.
Mike Coupe, chief executive Sainsbury's Group: said: "We're pleased to support such a fitting memorial to those affected by the First World War. It's important to our customers and colleagues, and commemorative to the many, many colleagues who fell during the war.
"As well as choosing our high welfare Woodland products, our customers know they're also playing
a part in a great cause that we've supported for over 10 years."
Sign Up To Our Newsletter