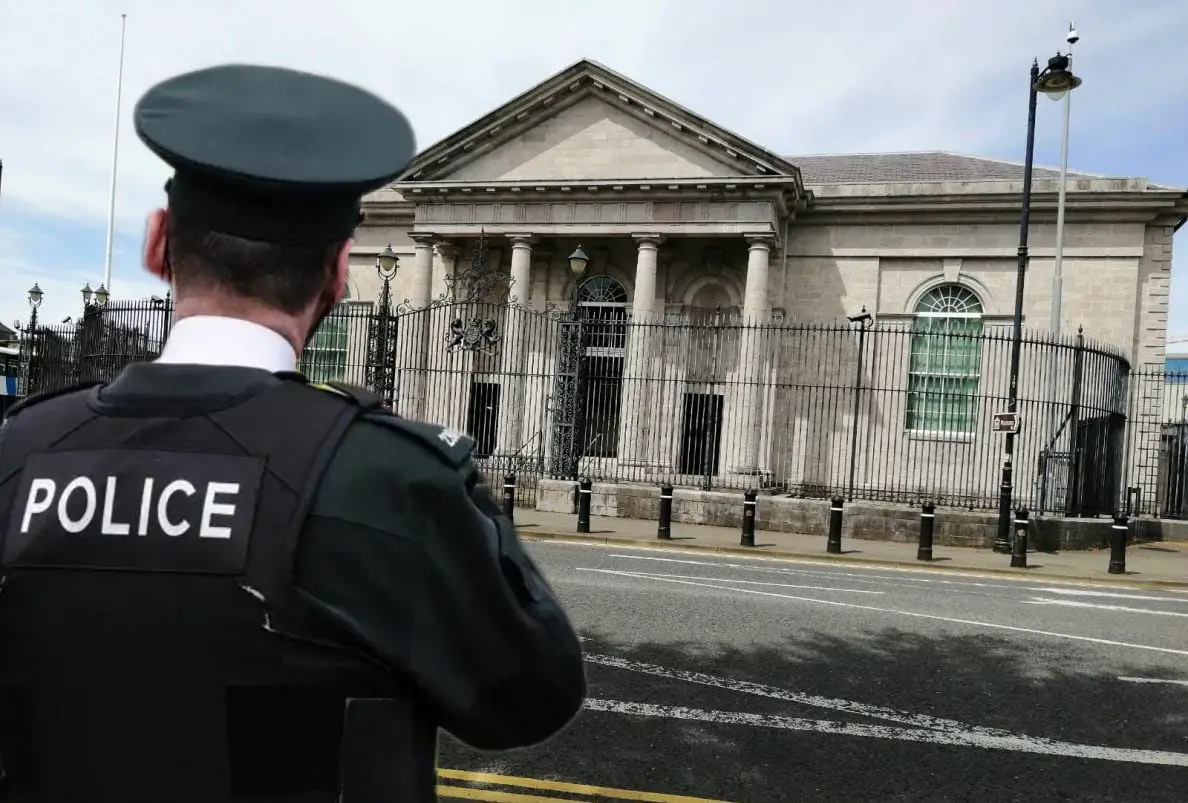 Four men and a woman have appeared in court accused of carrying out bogus charity connections across the country in which they would allegedly claim to be deaf-mute.
Vasile Mazarache (48), Florin Chelu (39), Somerta Chelu (30), Rembo Chelu (30) and Florian Ion (33) are jointly charged with fraud by false representation and possessing articles for use in fraud, with some matters dating back to 23 June.
All accused have an address at Berkley Square in Dublin and are originally from Romania.
A police officer told a special sitting of Lisburn Magistrates' Court the charges could be connected.
He explained over the last fortnight there have been at least 28 incidents all over the country including Armagh, Lurgan, Craigavon, Banbridge, Newry, Downpatrick, Newcastle, Carryduff, Bangor, Newtownabbey, Lisburn, Ballymena, Cookstown and Omagh.
It was explained police were alerted to a Renault Laguna after multiple reports of the group going into shops and approaching people for money.
They would allegedly show pictures and forms claiming to be collecting for charity while presenting themselves as deaf-mute.
The vehicle was spotted in Armagh City Centre on Thursday, July 13 and when stopped all five defendants were onboard.
A number of items were recovered including five clipboards, two of which had an image of three children under which was written 'God bless your family. I have three children. I lost my job. Can you please help me for food and rent'.
The officer said the accused made the case they were begging in shops but not collecting for any charity.
However a number of witnesses have provided statements setting out how the accused claimed they were "collecting for the deaf and handicapped, and behaving in a way which suggested they were deaf-mute".
Other material contained the words: 'Please donate to the deaf and handicapped association'.
Staff in one shop reported two males entered and began approaching customers before leaving in the Renault Laguna.
CCTV footage has been recovered from numerous locations some of which show customers in shops handing money over to the group.
During interview the accused claimed printed material was contended to help them explain they were begging and why they needed money.
However, one of the men made a tentative admission to using a form contending to be collecting for charity but then reverted to his original claim of begging.
Opposing bail, the officer said enquiries countrywide remain ongoing and will take time to collate all material given the breadth of alleged offending.
There were concerns, if released, the accused would fail to return to court and all reside outside the jurisdiction, with one only arriving in the country last week.
The officer also pointed to a risk of reoffending and potential interference with witnesses as some people who handed over cash also completed forms with their names and addresses and these have not yet been recovered.
Defence solicitor Ronan McCourt acting for all accused conceded a bail application was extremely difficult but suggested they could be released on strict terms, to include a cash surety.
He said: "They have all accepted they are on the CCTV in every instance and consistently put forward the case they were begging and the forms were to help them with this."
District Judge Eamonn King remarked: "There seems to be an organised element of criminality to obtain money under false pretences by claiming to be collecting for charity while making out they are deaf-mute to encourage people to donate."
He decided to grant bail, however, ordered this to be on condition the accused lodge sureties of £2,000 each.
As this could not be achieved all five were remanded in custody to appear again by video-link at Armagh Magistrates' Court next month.
Sign Up To Our Newsletter