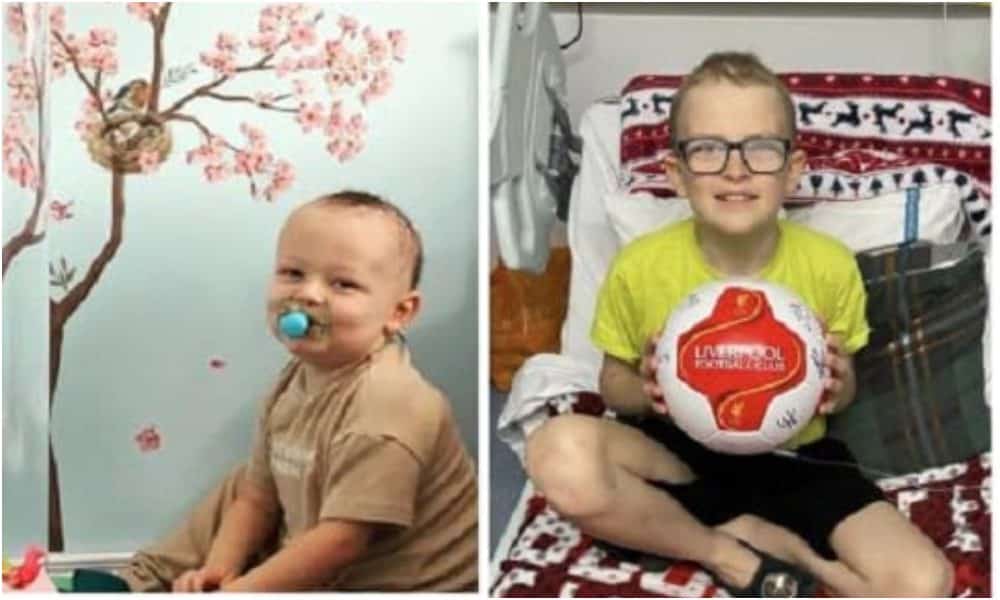 A group of Armagh firefighters are taking on the 'Movember' challenge this year in a bid to raise money for the two "bravest men in town" – Theo and Frankie – who are currently battling leukaemia.
Last year, the Armagh Firefighters raised over £3,500 for Cancer and Mental Health Awareness.
This year, they wanted to bring the fruit of their efforts home locally, to support two Armagh children currently undergoing treatment for blood cancer.
This 'Movember', Pearse McCabe, Conor Moen and some of their colleagues from Armagh will "grow the tache to raise some cash", with the funds raised marked to help support the families of Theo and Frankie.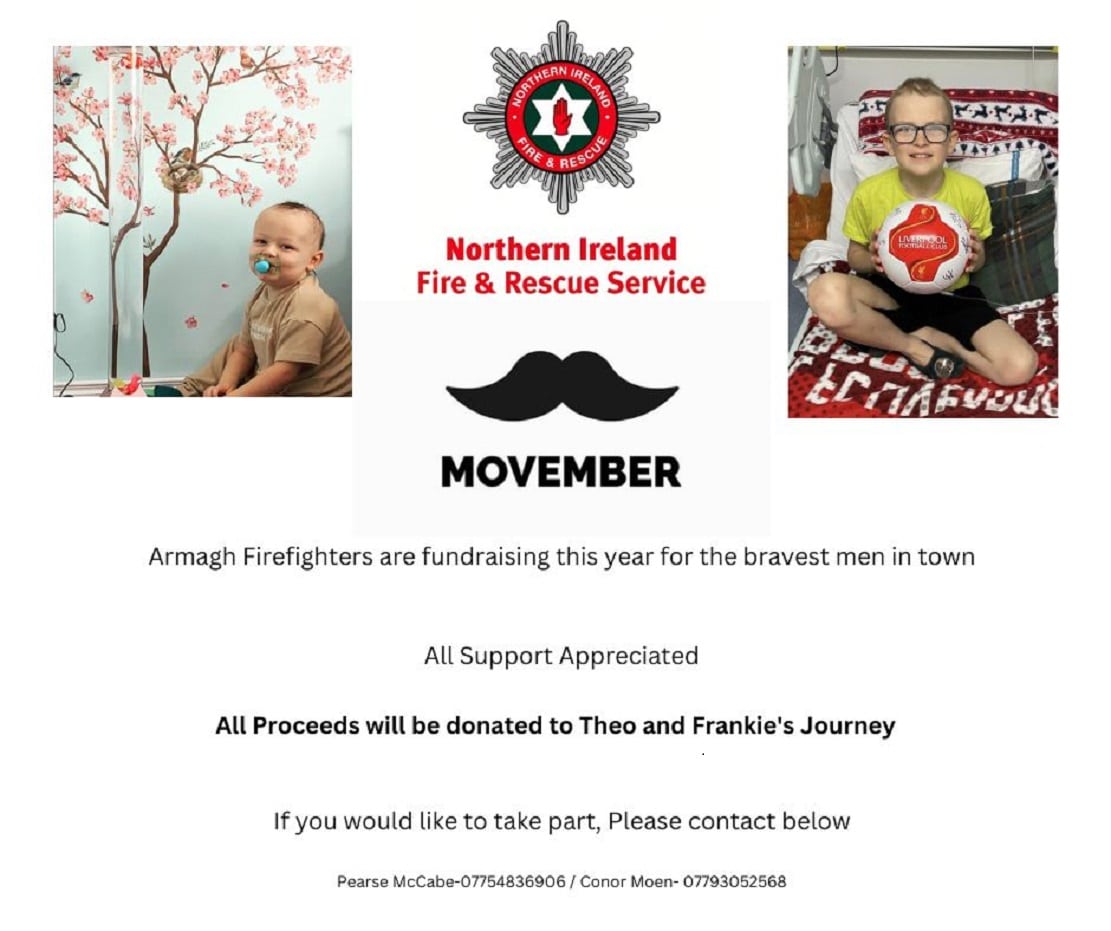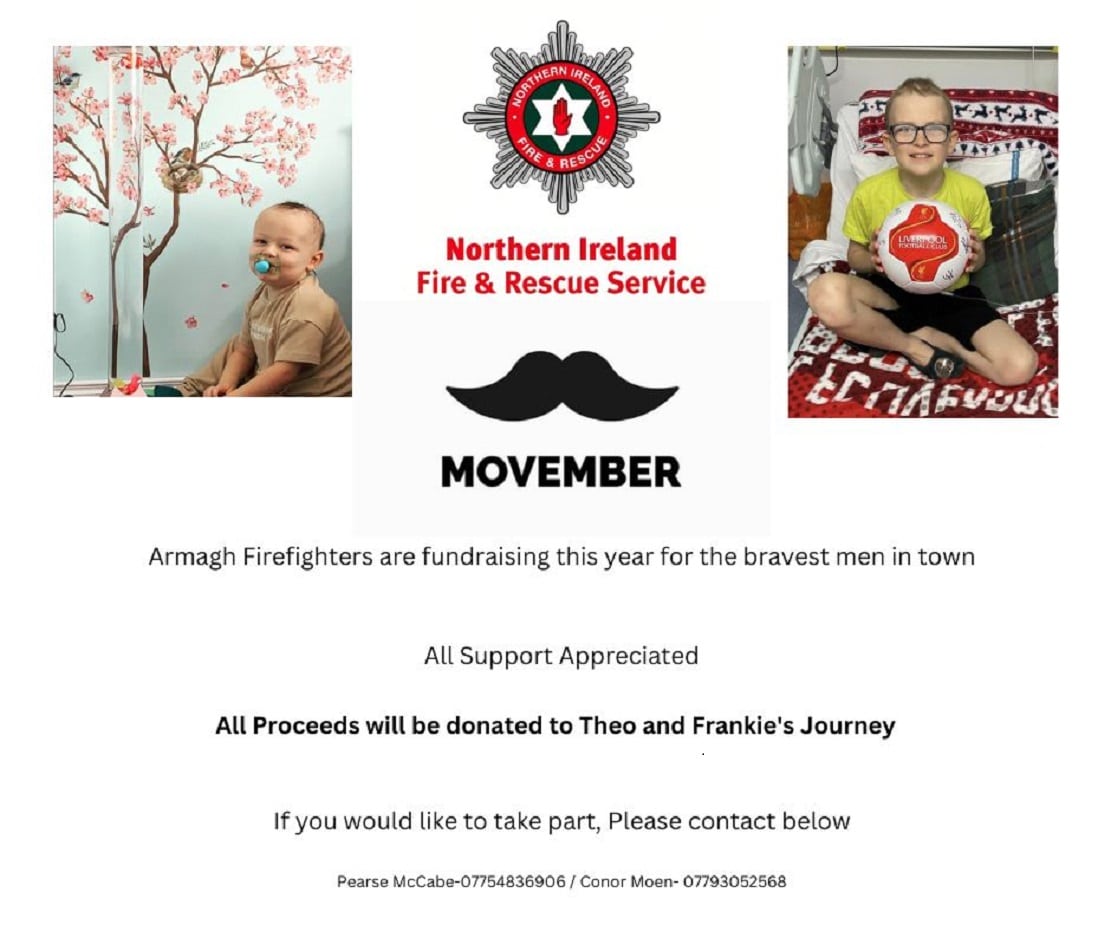 Theo Smyth (11), is currently undergoing treatment at The Royal Belfast Hospital for Sick Children. He was diagnosed with acute myeloid leukaemia after feeling unwell for a number of weeks.
Friends have set up a Theo's Journey GoFundMe appeal and Theo has received widespread support, including even from former Ulster and Irish Rugby captain Rory Best.
Frankie (3), is also receiving treatment at The Royal Belfast, where mum Michelle Rooney said that staff "couldn't do enough for you."
Michelle said that she couldn't believe the response that her family received and it this support that has helped to keep the family going.
"The prayers are carrying us through," she said.
According to their website, 'Movember' is an annual charity event, where participants are tasked with growing and maintaining a moustache for the entirety of the month of November, in order to raise funds for men's health issues.
The Armagh firefighters will be stepping up to the challenge and are seeking sponsorships to help raise as much money as possible for Theo and Frankie.
Speaking to Armagh I, Pearse said that the local dimension to their fundraising this year really "brings it all home".
"This is a more personal way to do it this year," Pearse said. "Armagh's not a big city. Most people would know each other through somebody.
"When you see a wee child going through chemo, it would bring a tear to a stone. Hopefully this can help the families in any way financially. That money will go a long way for their groceries and fuel up and down to the hospital."
Pearse says that while the Armagh firefighters have already received a good response at the station, he wants as many local businesses and organisations to get involved as possible.
"There are about 19 to 20 personnel down there doing it. There's a few lads off sick but even they say they want to do it as well. I'm also hoping there will be a lot of local businesses that will get on board with it," added Pearse.
"It's only four weeks, but them wee lads have to endure this for the next couple of years at least, with chemo, therapy and getting back on their feet. It's a long process.
"From our end, four weeks of not shaving your top lip is little to ask when you put it into perspective that way.
"If you want to get involved, just take a look out round the town, round your local gyms and hairdressers and places like that, and you'll find a sponsorship form.
"Hopefully it'll be a success and it'll help those two families out."
All businesses and members of the public who would like to take part in support of Theo and Frankie's journeys are asked to download the Sponsor Sheet here.
Sign Up To Our Newsletter