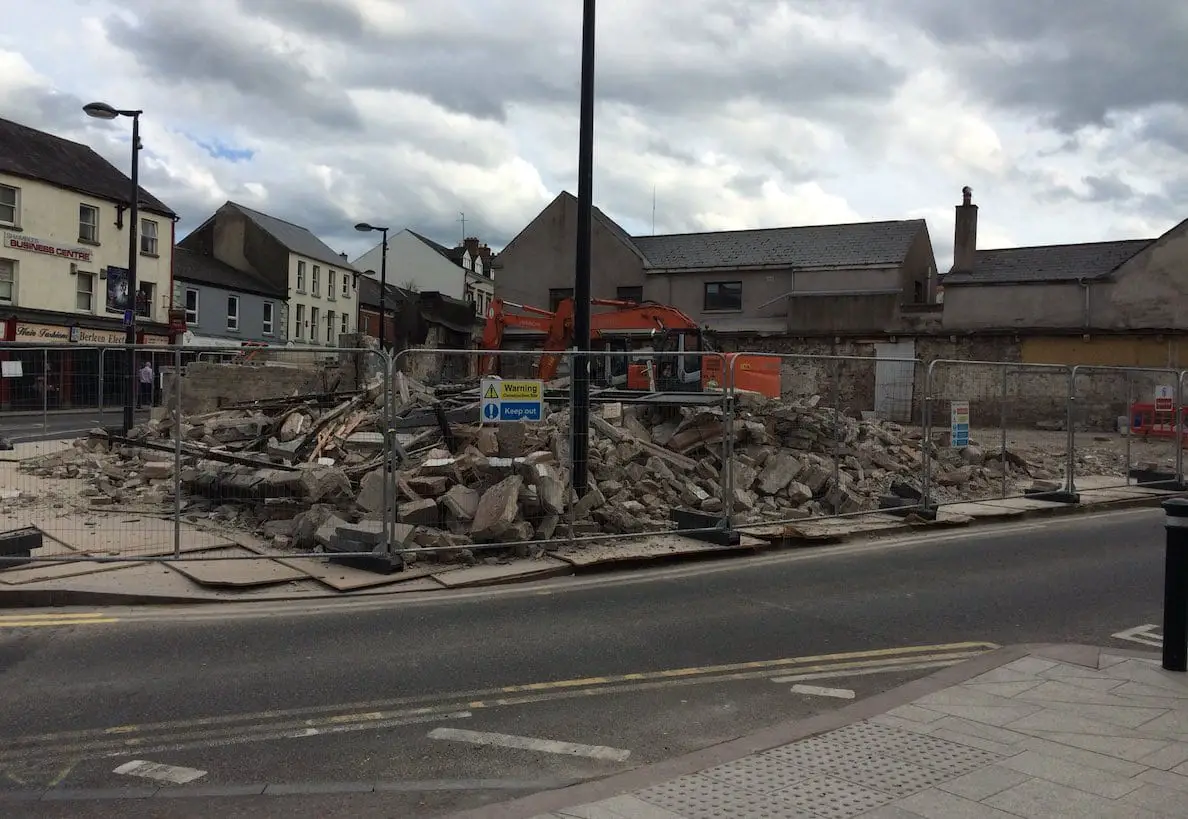 The opening of a new Irish language centre in Armagh is expected to coincide with the St Patrick's Festival in the city next year.
The pictures show that the former fire station at the Shambles has now been razed to the ground.
Work has been ongoing for the past number of weeks and the site has now been flattened.
What will emerge will be a new £2 million Irish language cultural centre.
The Aonach Mhacha Capital Project was officially launched  last November.
A spokesperson for Aonach Mhacha said the project was "all going as planned now".
And he added: "We aim to open doors officially on March 19 all being well."
When the project launched, Director Gearóid Ó Machail told Armagh I that the state-of-the-art centre will be a "beacon for cross-community and cross-cultural understanding".
The project is sponsored by the Department for Communities who are providing the majority of funding for the project with additional funding and loan capital also coming from Ciste Infheistíochta Gaeilge, Ulster Community Investment Trust, ABC Council, Iontaobhas Ultach, Naíscoil Ard Mhacha, CAIRDE Teo and Gael Linn.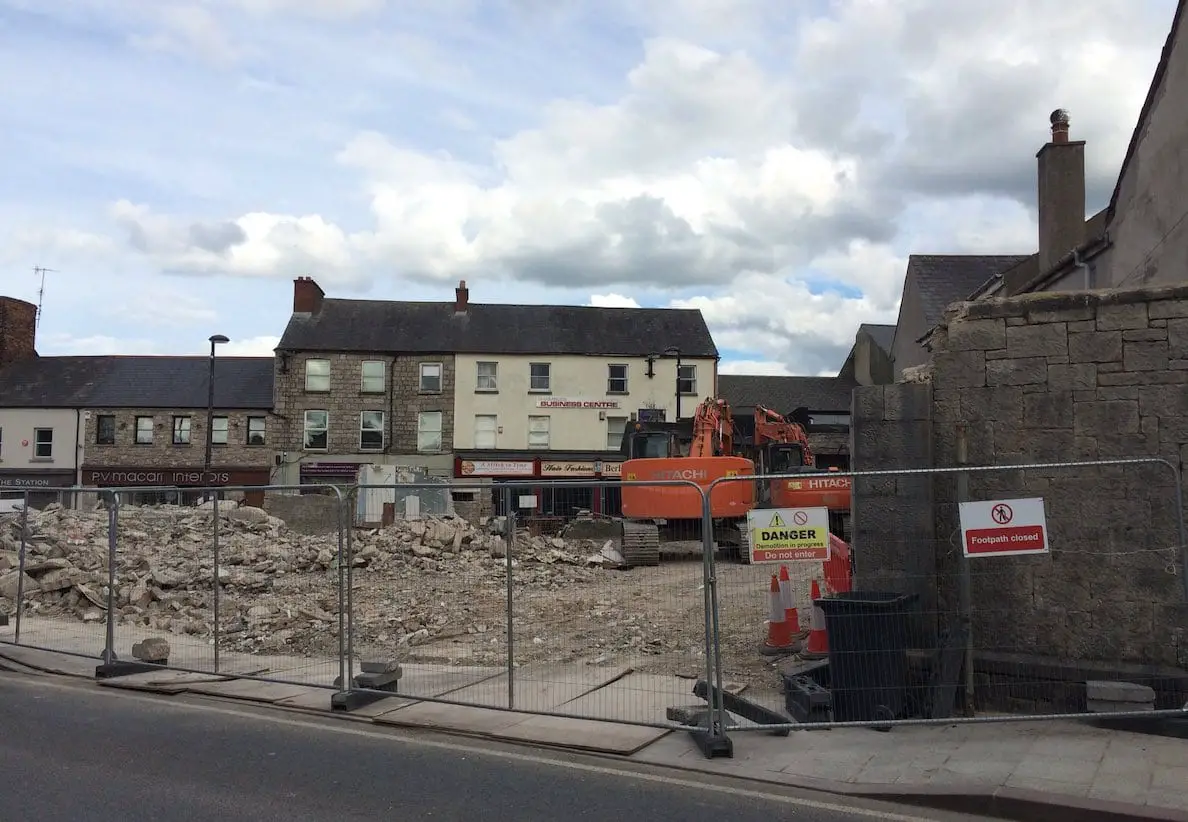 It was in 2008 that Aonach Mhacha Director Gearóid Ó Machail – then employed as a Neighbourhood Renewal Development Officer with Armagh City and District Council – organised a public meeting in the Market Place Theatre.
The idea was to gauge the level of support for a dedicated Irish language centre in the historic conservation area of the ancient capital of Ulster.
It is something already evident in local schools.
Already there are three Irish language nursery schools in Armagh too, with plans for an Irish language primary school to open in September 2019.
A range of services are envisaged for the new centre at the Shambles, including classrooms, craft studios, performance and exhibition space, a gift shop and café, conference rooms, culturall enterprise incubation units, a media suite and a day care facility for children and families.
"When completed, the new Aonach Mhacha Cultúrlann will be a major addition to the local community, creating dedicated social space for Irish speakers, generating new jobs and enterprises and contributing to the evening and night time economy with a full programme of events throughout the year," said Mr Ó Machail.
Sign Up To Our Newsletter