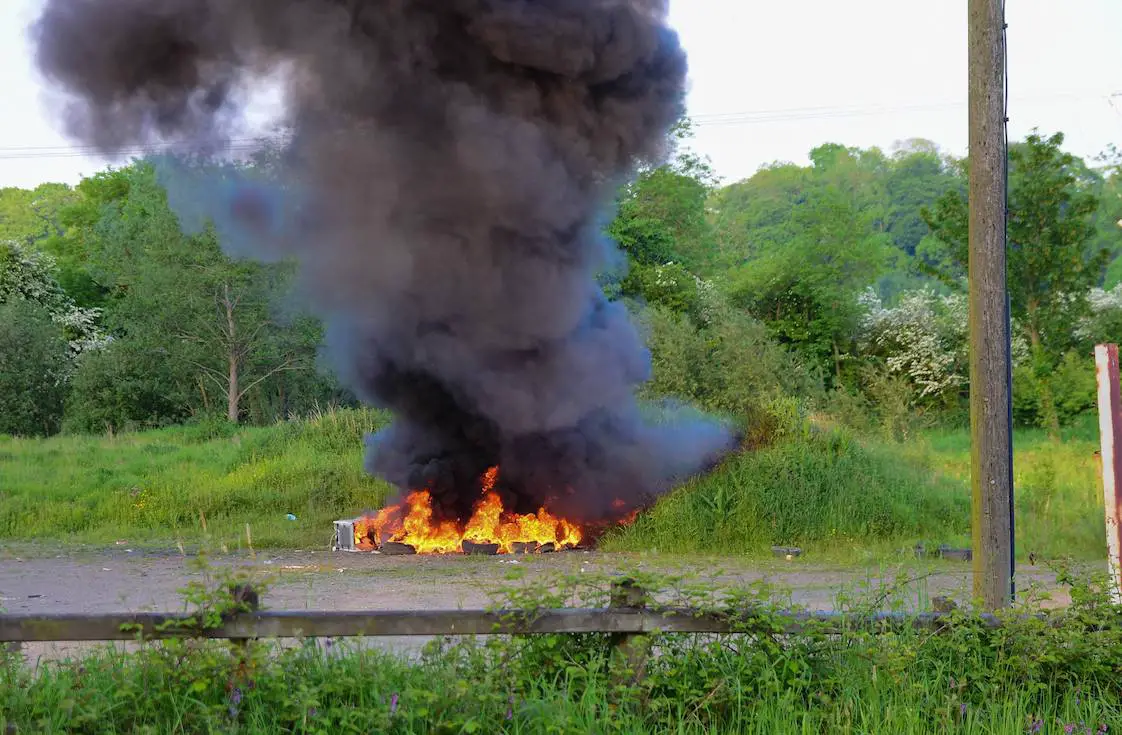 Northern Ireland Fire & Rescue Service (NIFRS) has experienced a significant increase in operational activity in recent days due to the exceptional hot weather and large number of gorse fires.
Assistant Chief Fire & Rescue Officer, Alan Walmsley said, "From 8am Wednesday 27th June to 8am Thursday 5th July, our Regional Control Centre has dealt with 2,758 calls.
"There was a 45% increase in calls received yesterday (Wednesday 4th July) compared to a week ago (Wednesday 27th June). We have mobilised to 1,456 incidents including 665 gorse related incidents.
"Our well-rehearsed contingency arrangements are currently in place with our Command Room operational in order to monitor and maintain emergency cover across Northern Ireland."
"All necessary operational personnel from across the organisation are available to deal with the demands of the current conditions. We have additional appliances and crews on standby for deployment as and when required.
"I would like to thank our Firefighters who have worked under intense heat and extremely hazardous and challenging conditions to bring the recent gorse fires under control. Our Regional Control Centre personnel and support staff have also played a critical role in ensuring the effective utilisation of resources.
"Our Retained (on call) Firefighters have responded to a higher number of calls over the period. We are grateful to the many employers of Retained Firefighters across Northern Ireland who have released staff to enable them to play their vital role in protecting communities – your co-operation is a critical factor in our ability to keep people safe.
"Whilst we have put contingency measures in place we are appealing to the public to help support us to reduce the number of fires and related incidents.
"Under the current hot weather conditions gorse fires can rapidly spread and can be difficult to extinguish due to their often remote location. Gorse fires can pose a serious risk to life, property and the environment, as well as placing extra strain on NIFRS resources.
"We urge everyone within the community to remain vigilant when in the countryside. Don't throw away cigarettes or leave rubbish lying around, use the bins provided. Take care not to leave glass bottles on the ground and ensure barbecues are properly extinguished.
"If you see a fire report it immediately to the Fire & Rescue Service. Don't attempt to tackle fires and leave the area as soon as possible. If anyone has any information in relation to fire setting we would urge them to contact the PSNI.
"Do not make deliberate hoax calls – hoax calls put additional pressure on our Regional Control Centre personnel who answer 999 calls and mobilise fire crews and appliances. Not only is it a waste of resources but it means that the closest fire appliance may not be available in the event of a real emergency. It could be someone from your family or one of your friends who need the help of Firefighters in a real emergency.
"Remember that calls from landlines and mobile phones are easily traceable and the person who owns the phone can be held responsible. NIFRS reports hoax callers to PSNI.
"Do not tamper with fire hydrants – they are a main source of high pressure water which we use to supplement our own water supplies. Tampering with or vandalising fire hydrants reduces water pressure and may impact on our ability to respond to a fire.
"We encourage business owners to ensure that automatic fire alarms are maintained, checked and serviced regularly to reduce the number of unwanted fire signals and prevent an additional strain on our resources."
"Mirrors, glass ornaments and other items that reflect light can potentially start fires in the home – please ensure that they are kept away from windows and out of direct sunlight."
"Our number one priority is to keep the public and Firefighters safe whilst we deal with these challenging conditions."
Sign Up To Our Newsletter