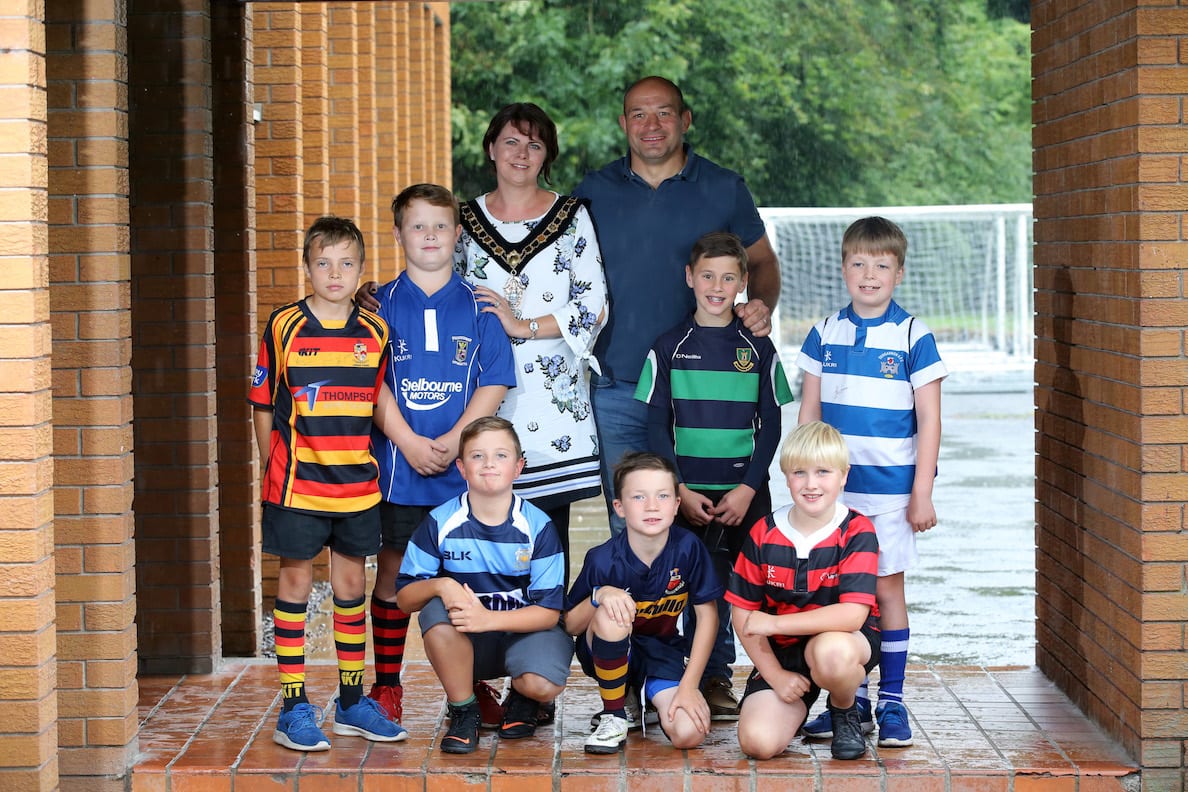 City of Armagh Rugby Club will host a Festival of Mini Rugby to celebrate Dr Rory Best OBE's conferment with the Freedom of the Borough of Armagh City, Banbridge and Craigavon.
The festival, which will take place on the morning of Saturday, September 8, will see mini rugby teams made up of primary 5, 6 and 7 school children from across the borough take part in the competition which will run from 10am to 12pm at the Palace Grounds, Armagh.
Banbridge RFC, Dromore RFC, Lurgan RFC, Portadown RFC, and City of Armagh RFC will all be represented, as well as rugby neighbours Dungannon RFC and Monaghan RFC.
In addition, a team from Portadown Panthers will play an exhibition match at 10am.
Portadown Panthers is a non-contact tag rugby club for people age six-years-old and over with learning disabilities and Rory is the club's patron.
Dr Rory Best OBE said: "This promises to be a brilliant festival showcasing the future rugby stars of tomorrow and I'm really looking forward to heading down to City of Armagh Rugby Club to see the teams in action.
"Rugby has given me so much over the years and I'm always keen to encourage young people to get involved.
"I'd like to thank the clubs which are taking part, particularly City of Armagh Rugby Club for organising and hosting the event, and look forward to meeting the players on the day."
It's expected that up to 350 players will take part in the event and Rory will present prizes to all the participating clubs on the day.
Rory will also be available to meet the public just after the competition ends at the Palace Rugby Grounds, Armagh.
William Boyd, President of City of Armagh Rugby Club said: "The Festival of Mini Rugby will help kick start the new season for the club and will be a brilliant showcase for the sport in the borough, as well as a great way to thank Rory for the contribution he's made to the game here.
"We want to encourage as many people as possible to get involved in sport and I know many of these young people will want to emulate Rory's achievements."
Lord Mayor Julie Flaherty added: "We, as a council, agreed to bestow the Freedom of the Borough on Rory for his great achievements on the field so it's only right this momentous day is kicked off with a celebration of rugby.
"I want to thank City of Armagh Rugby Club for organising the Festival of Mini Rugby and I look forward to welcoming all the players and clubs on the day."
Later that day Rory will be conferred with the Freedom of the Borough at a private ceremony at the Palace, Armagh.
Sign Up To Our Newsletter