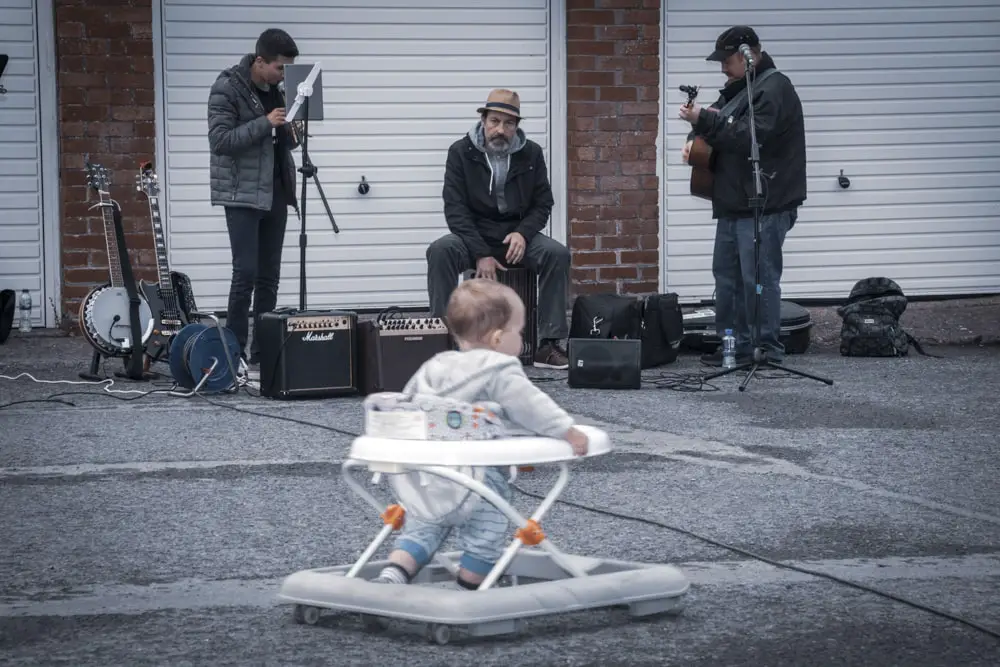 An Armagh-based band has moved from clapping to foot-tapping as a weekly session to recognise the work of the NHS has now become a regular get-together and hooley for residents at city estate.
The five-piece had been playing regularly on a Thursday evening when the Clap for our Carers was taking place.
When that ended they decided to keep going to keep the residents entertained and keep spirits up.
And they certainly have been putting the drum in Drumbreda every Friday night.
It was Bob Hunt – who was in Van Morrison's band for four years and The Commitments band for a further four – who started the Drumbreda Sessions. He has been on the music scene since he was 15 and now plays with country legend Declan Nerney.
Bob has played all over the world from Dublin to New York and from London to Armagh!
During the lockdown Thursday Night 'hero clap', Bob wanted to provide a bit of entertainment for his neighbours and show support for all NHS workers. He also saw this as an opportunity to send videos to his family around the world.
Two weeks after the start of the entertainment, 15-year-old Sárán Ó Machail, a regular at trad sessions, past student of the late Aidan Prunty and present student of MD Rafferty Music school, joined the fun. Sárán was looking to entertain the community and was "bored and just wanted to play music again"!
At the start the gents played in Bob's garden. But as the audience members grew a new safe location was required for social distancing reasons.
Sárán loved playing with Bob, and the residents loved it so much they asked for more so the boys duly obliged.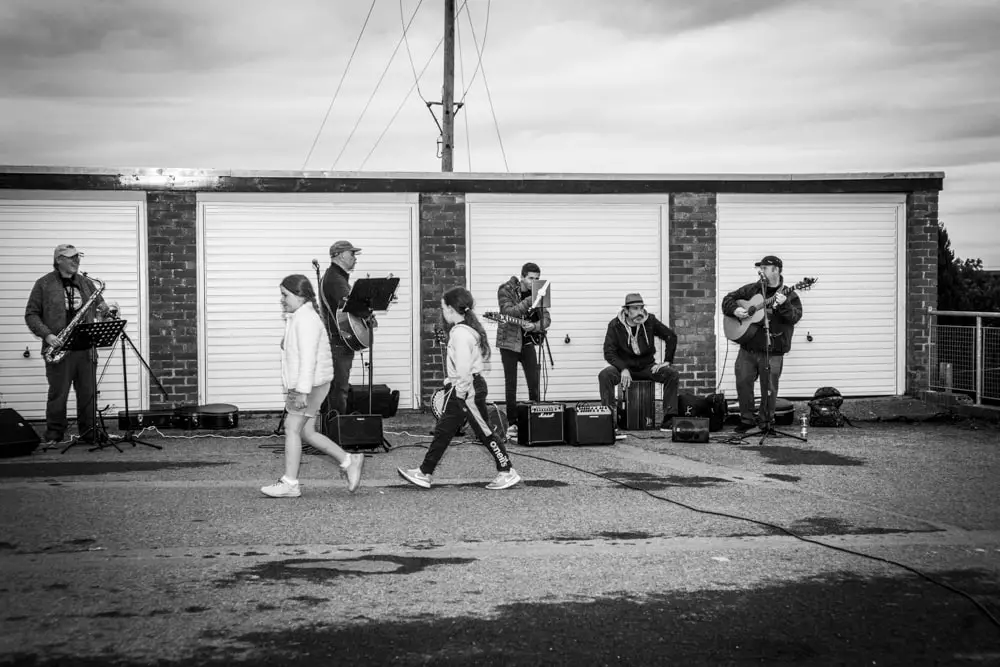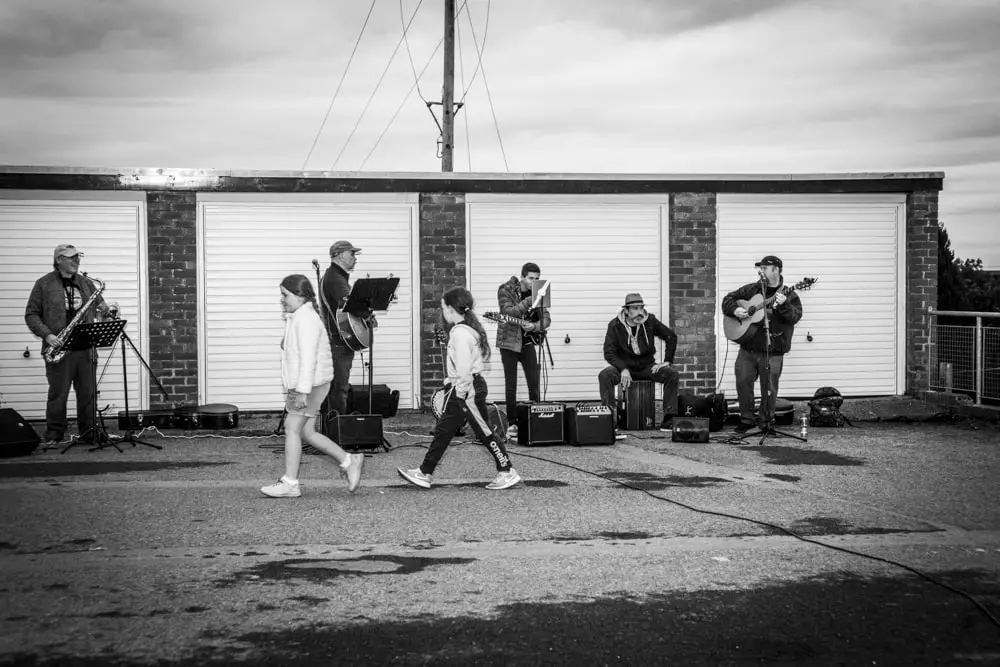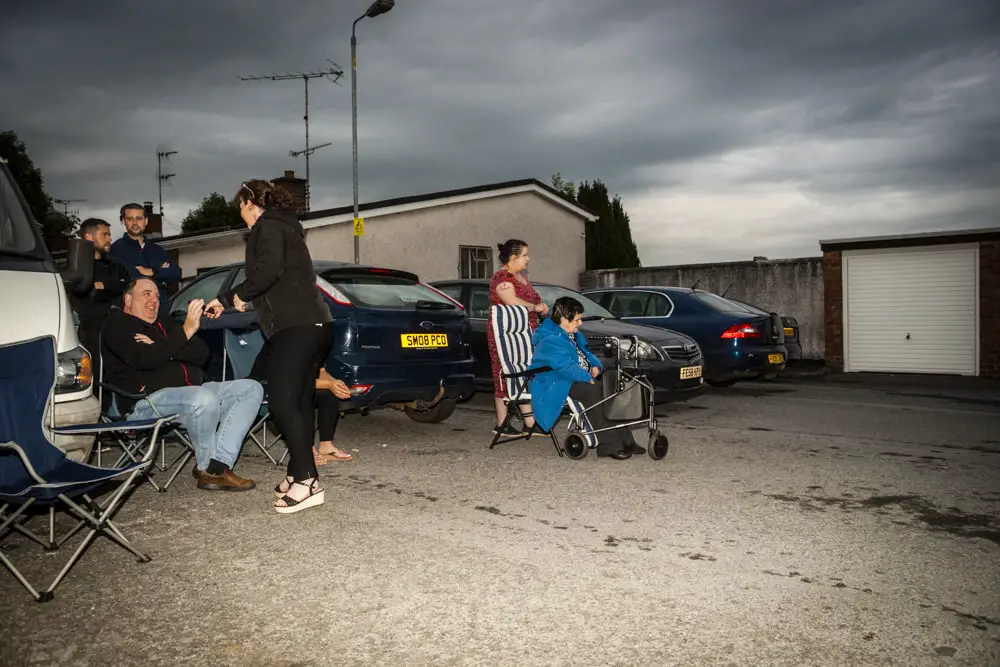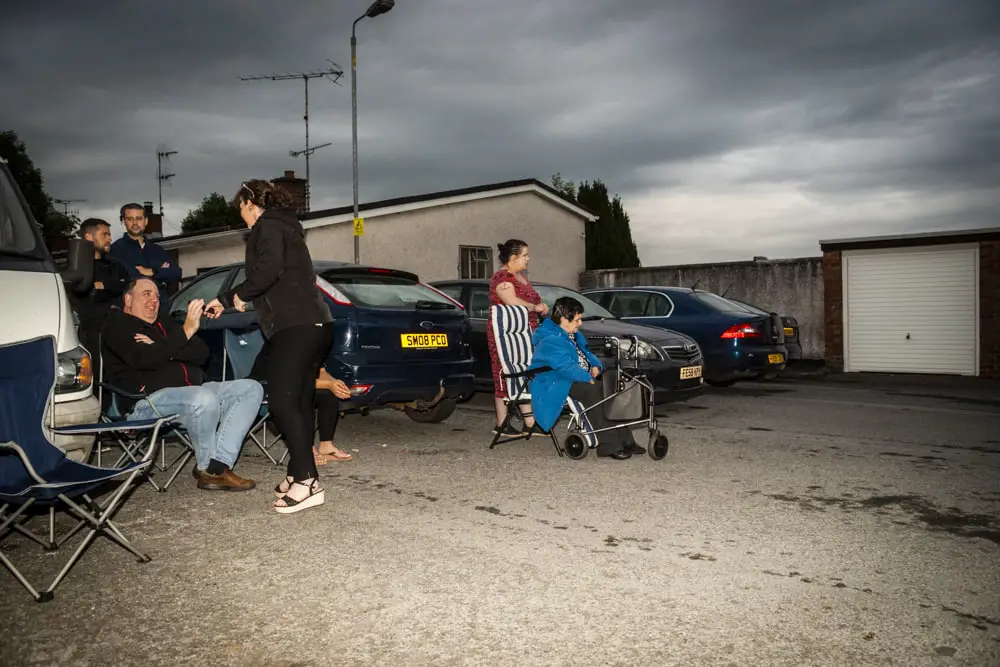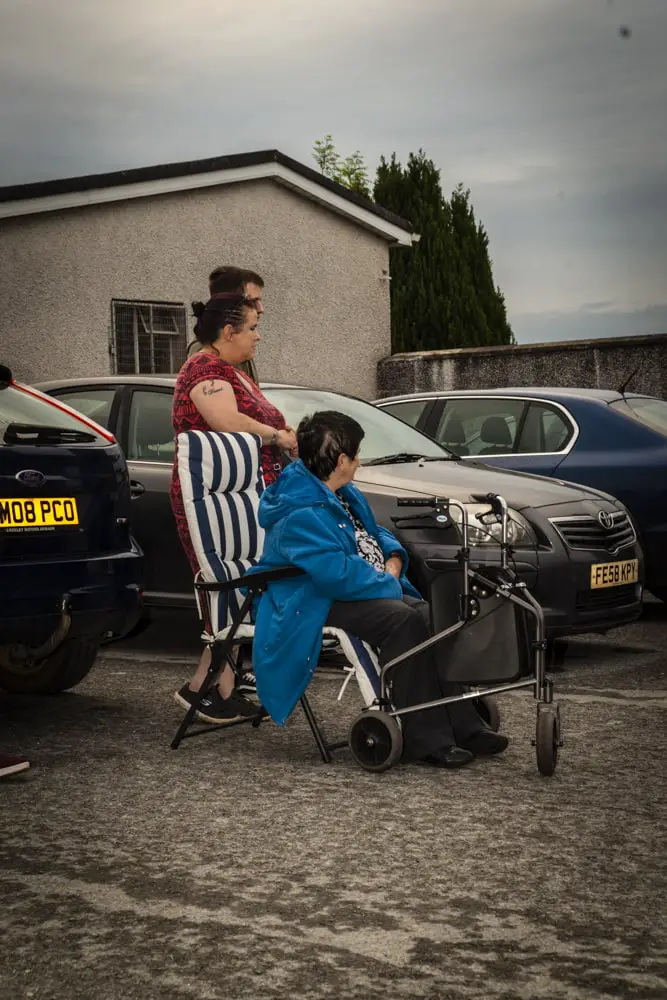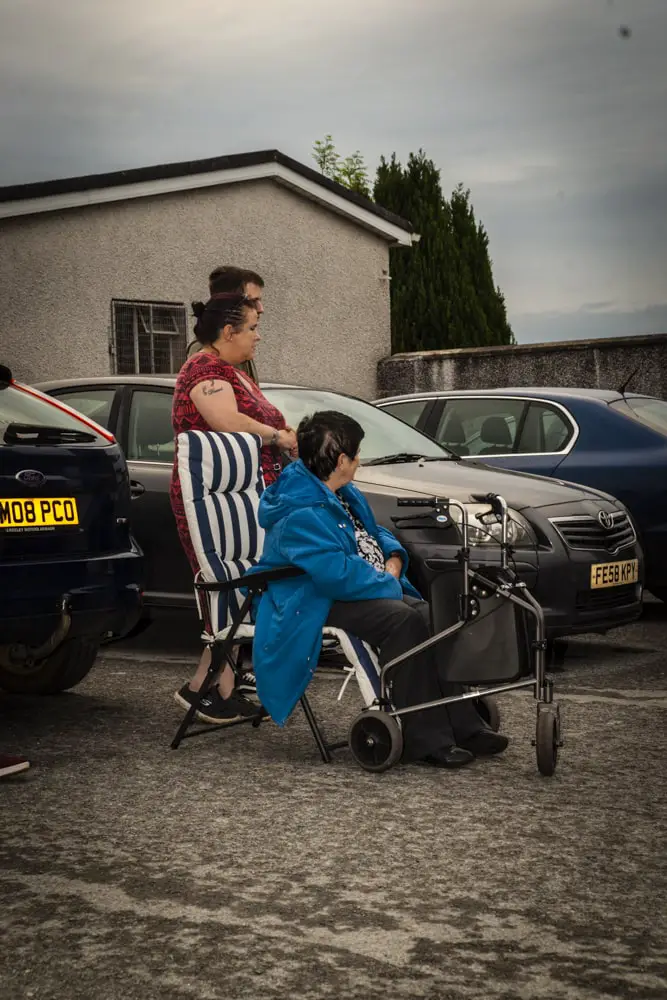 After a few weeks up steps Eamon Trainor. This was a great bonus as there was now a singer which gave the musicians more of a range of songs.
Eamon, a Drumbreda native who is a bus driver for the Education Authority by day and a guitar tutor by night, has said this has done him the "world of good to get out and playing for the local community and playing music he loves with musicians he loves".
The band still wasn't complete. At the end of May Eóin Kelly, a tutor from M.D Rafferty Music School, joined in to accompany the lads and to add a bit more variety with Irish traditional music and once again Eóin brought with him his eclectic range of music.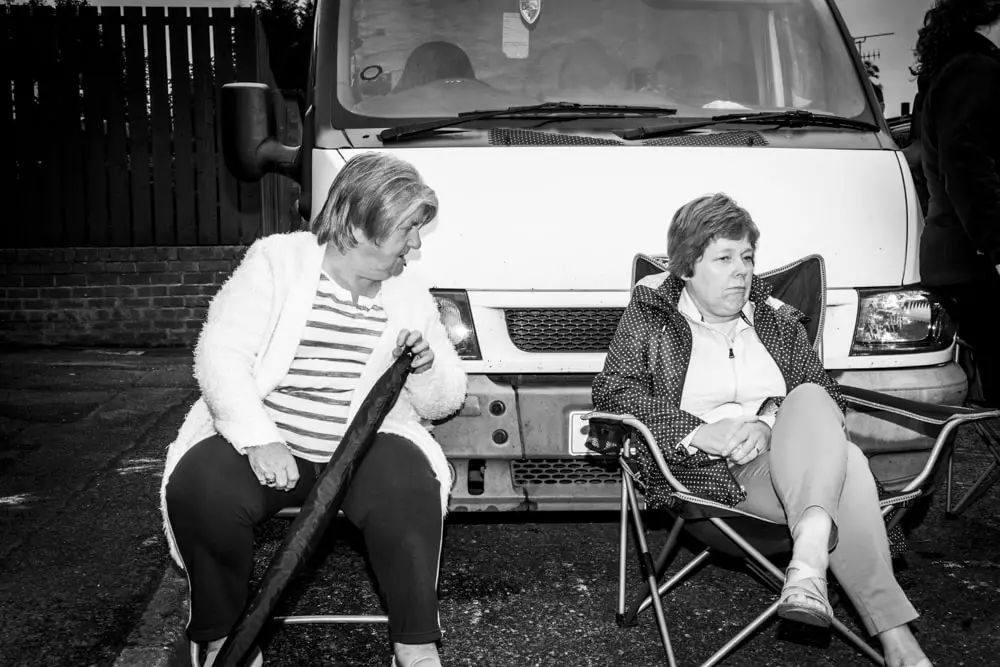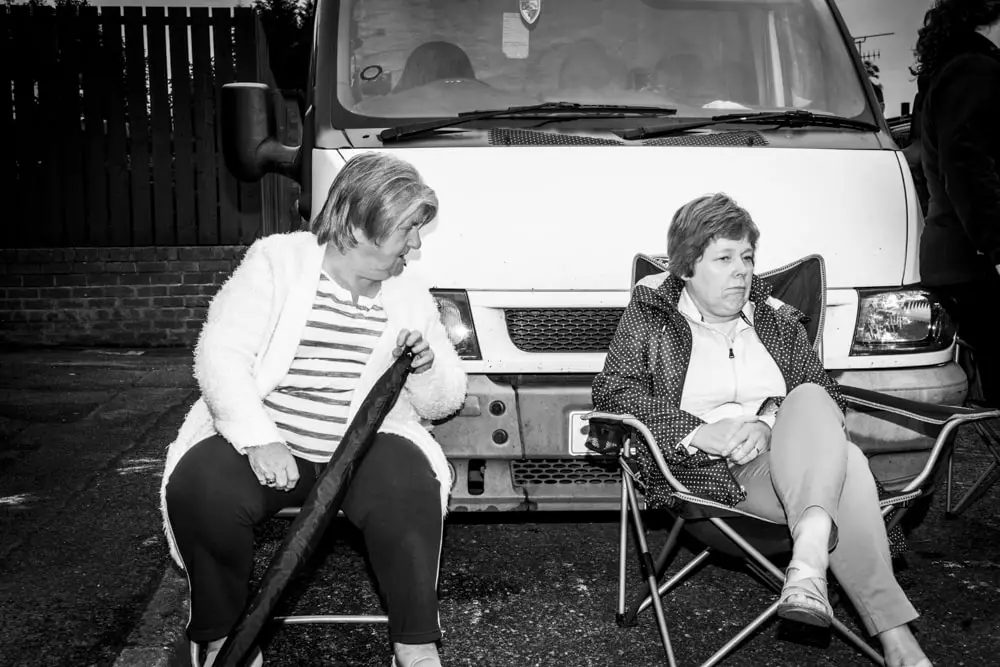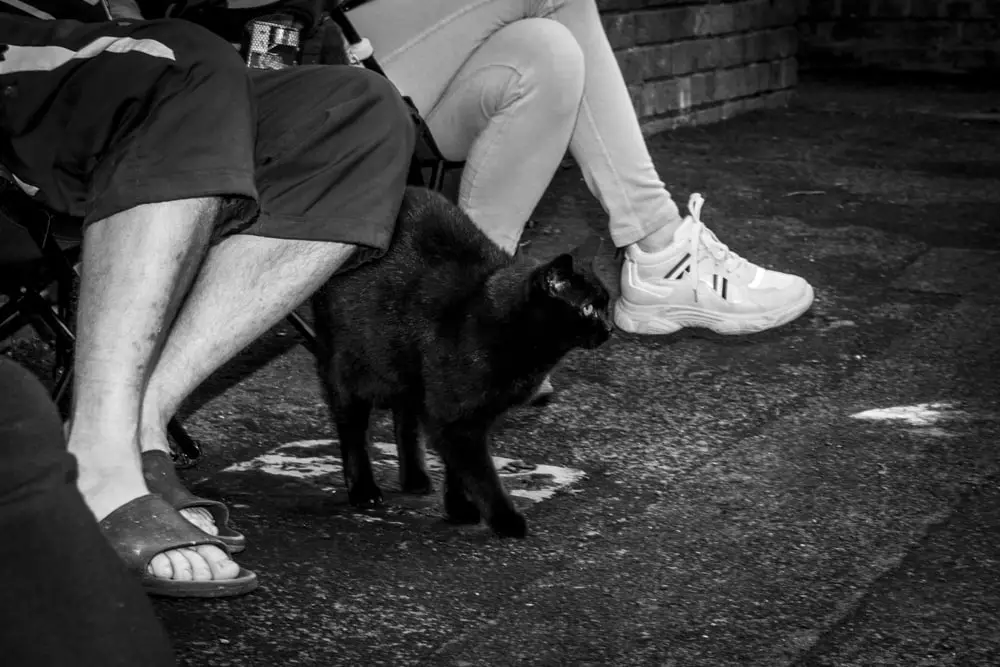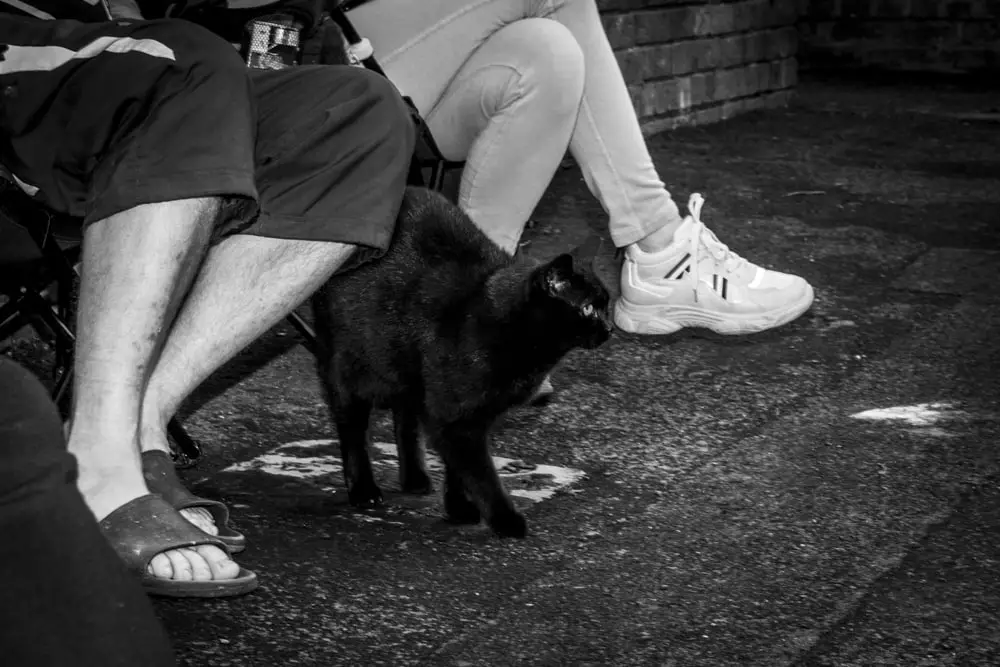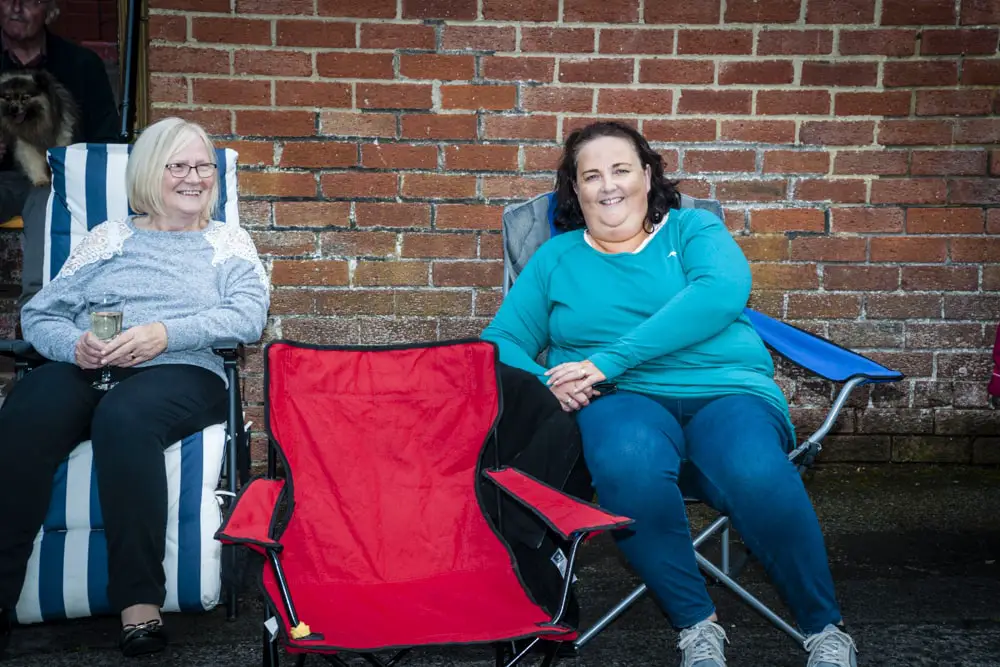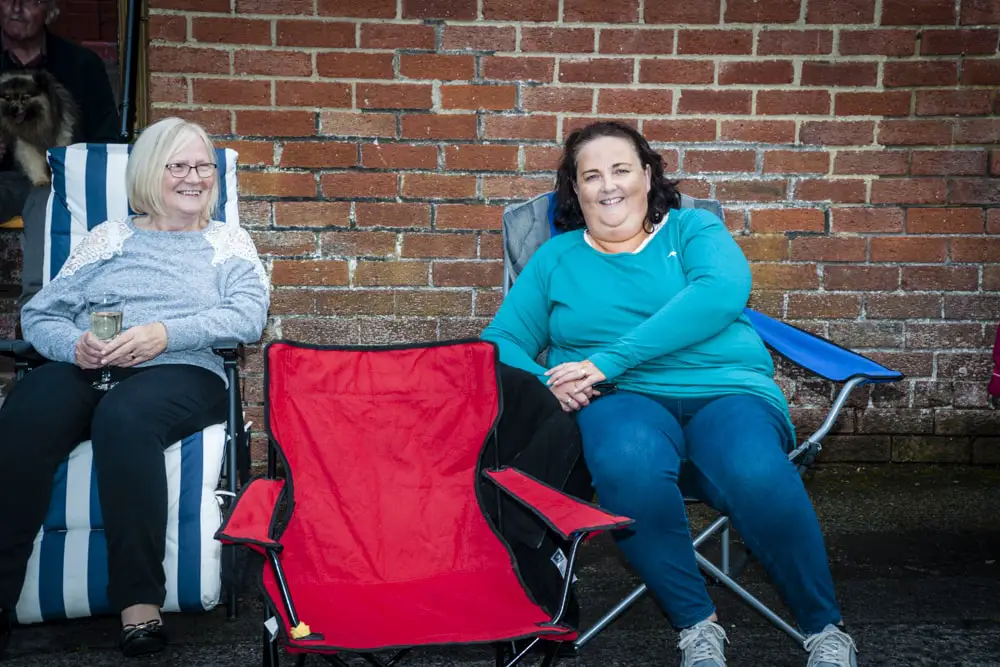 Eóin, a musician who can join in with any style of music, be it Trad, Folk, Blues, Country and Oldie Goldies, added a whole new dimension to the evening entertainment to the Drumbreda residents.
But alas the Thursday night hero clap came to an end.
Once the clapping ended the people of Drumbreda didn't want their weekly entertainment to end. It is the only social interaction some of the residents were able to enjoy.
The residents were loving the music and many remarked it was a brilliant way to get out talking to people and listening to some great music.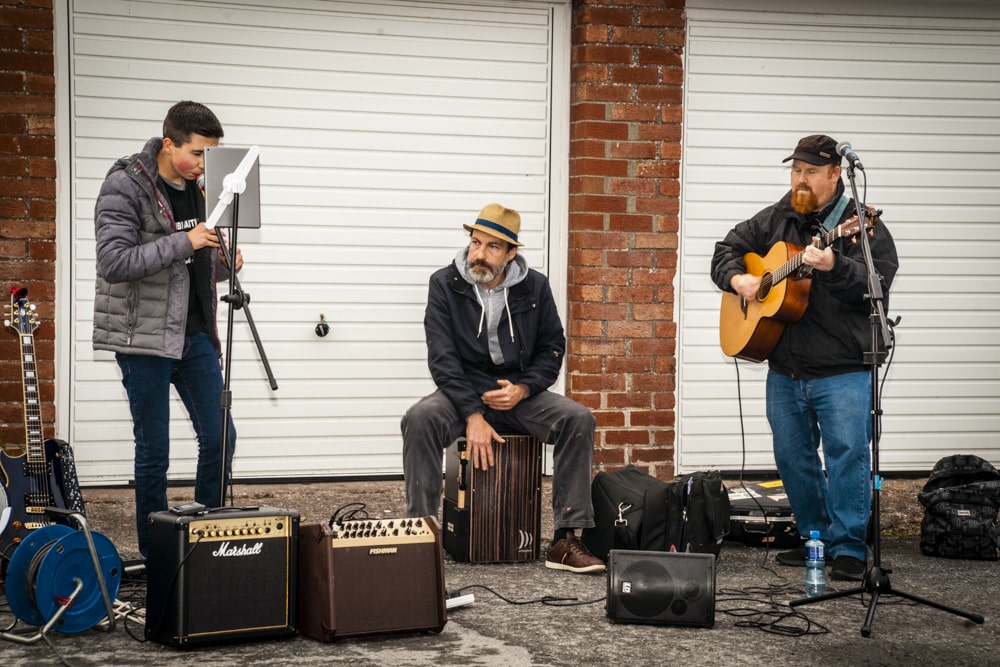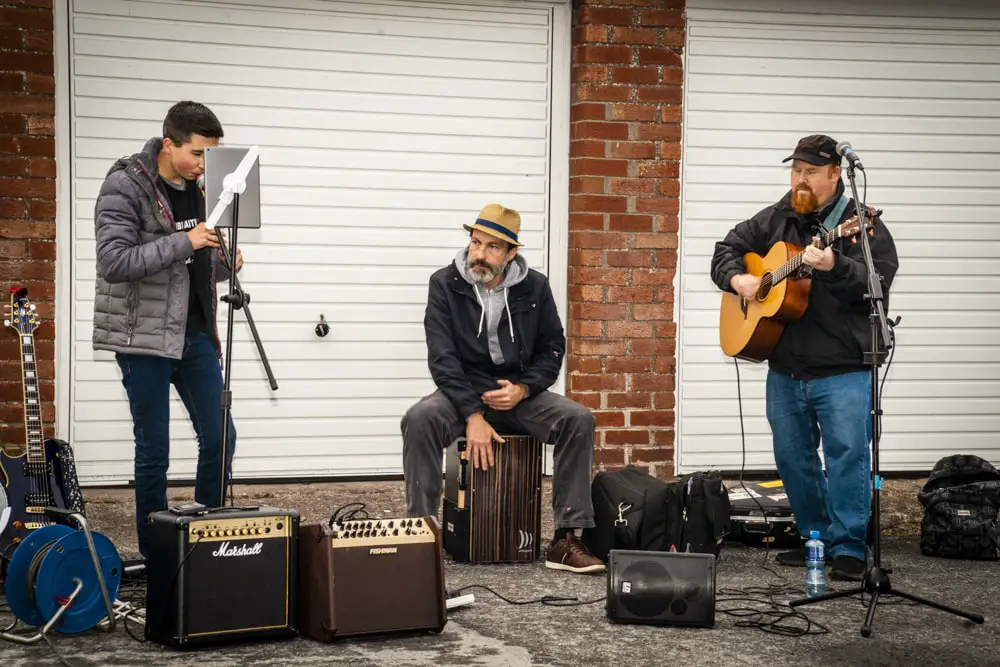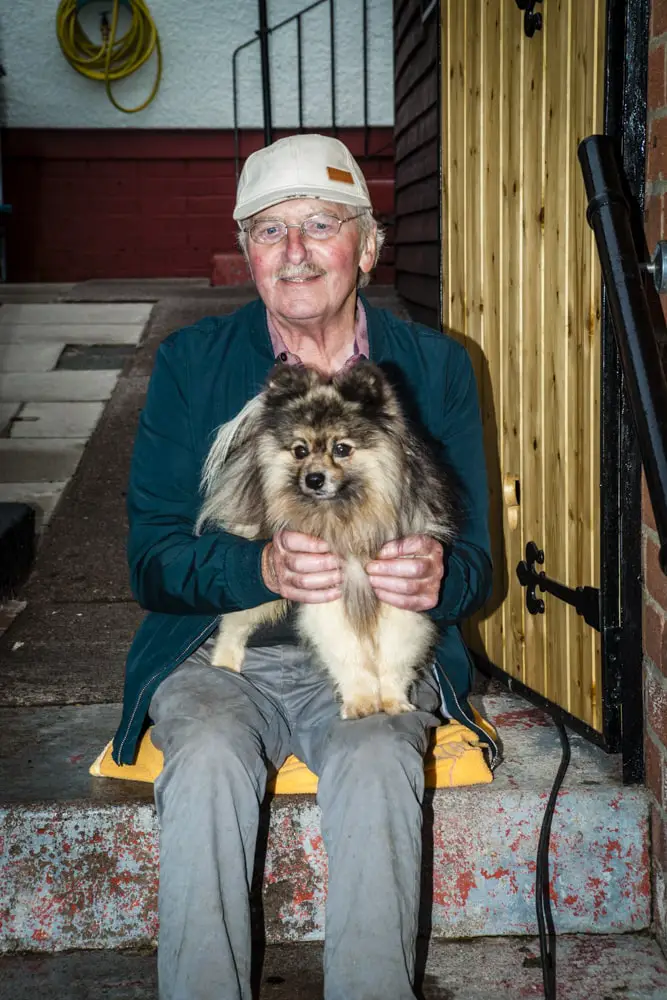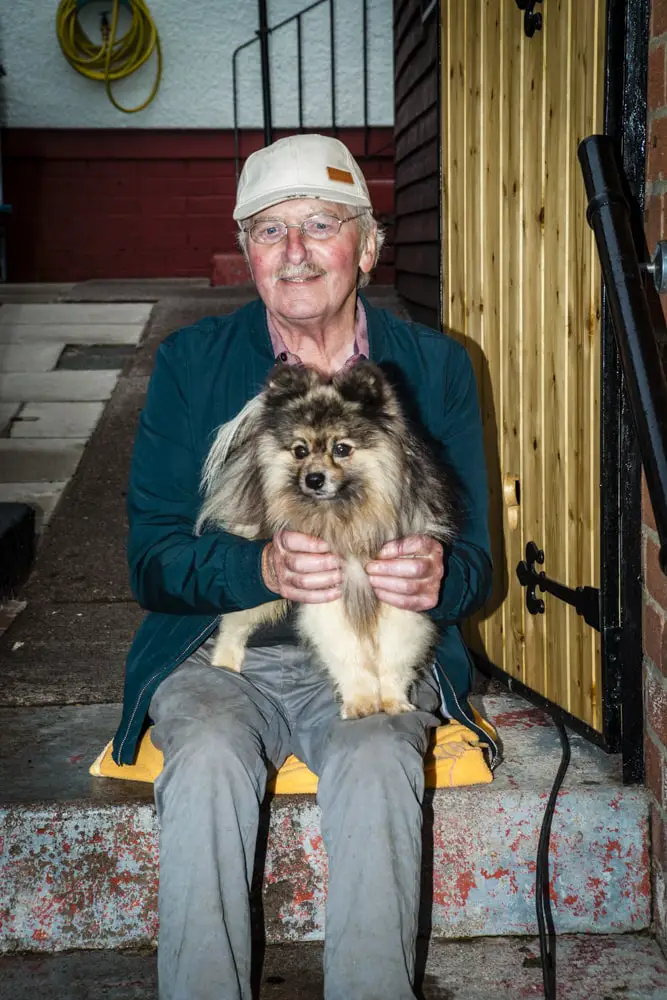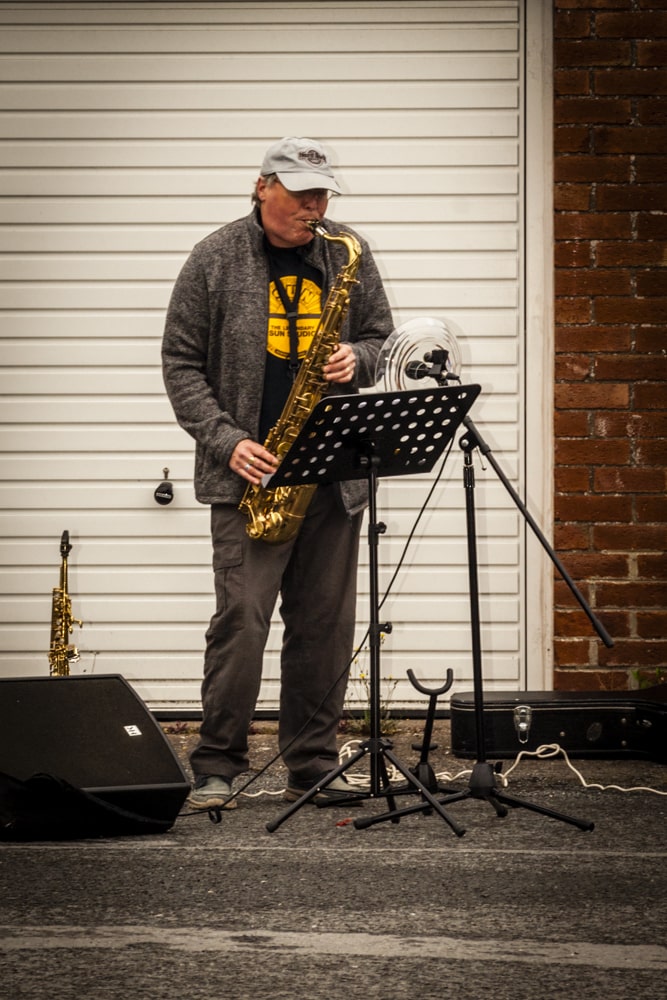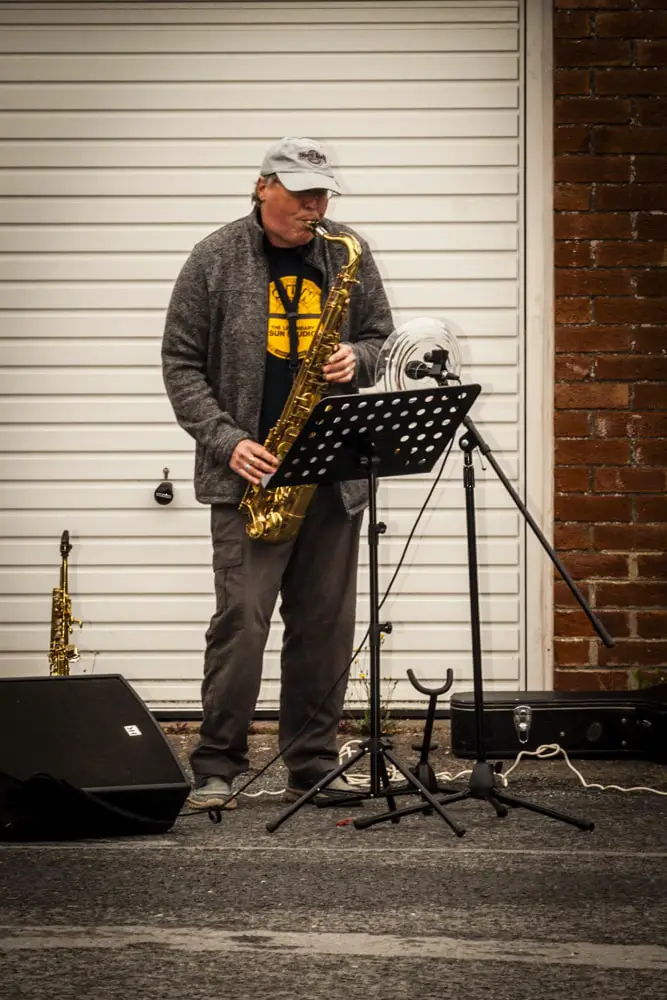 It was the highlight of the week for most of them and they all talked about how it brought community together again!
The final cog in the mechanism came when Aidian McGilliion joined. It was great to have the talented Aidan join them.
Again another accomplished musician who has traveled the world playing Bodhran and Cojhan, as well as being a member of Villiers and the Villains and Hatchjaw, came along for backup and to give residents some of his groovy lockdown beats!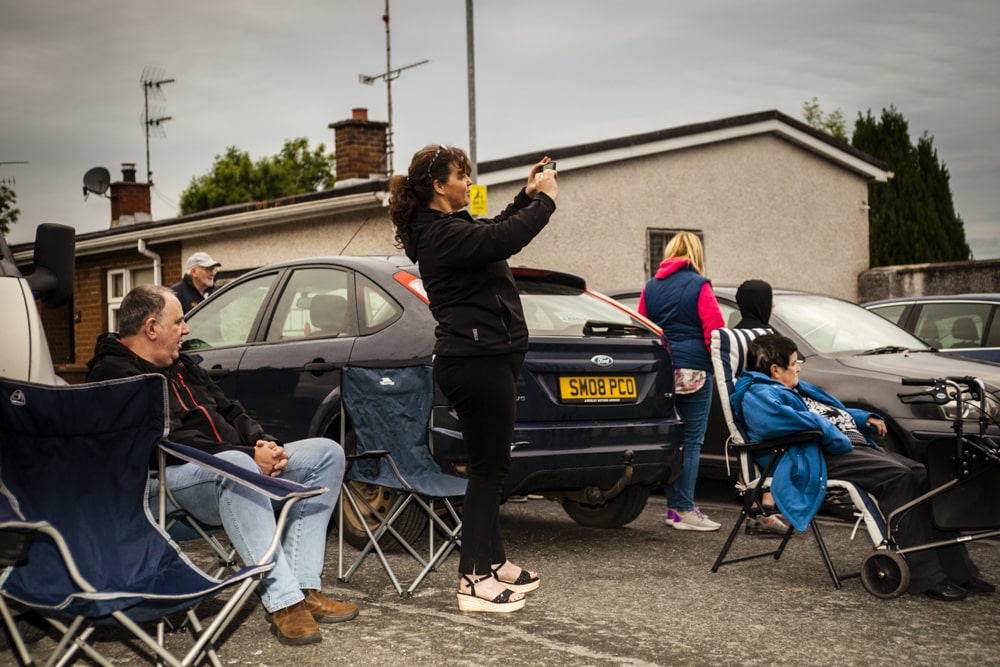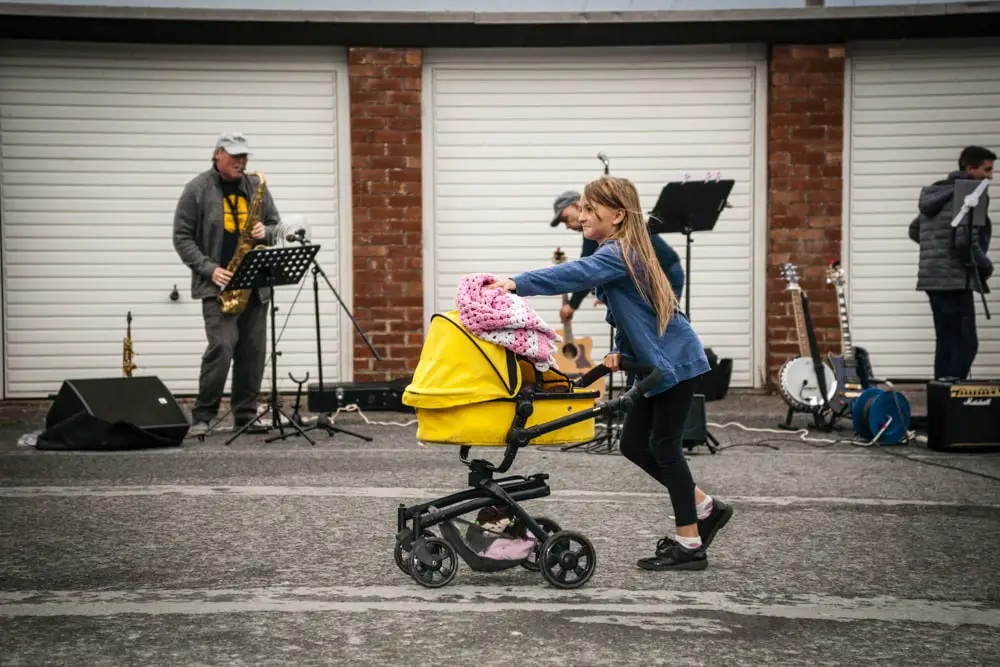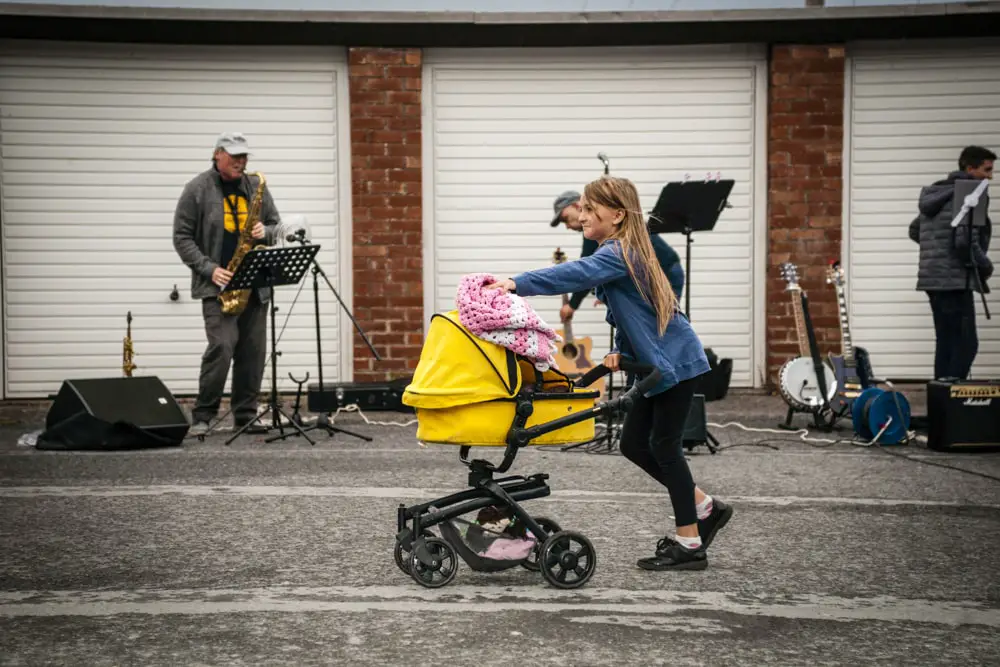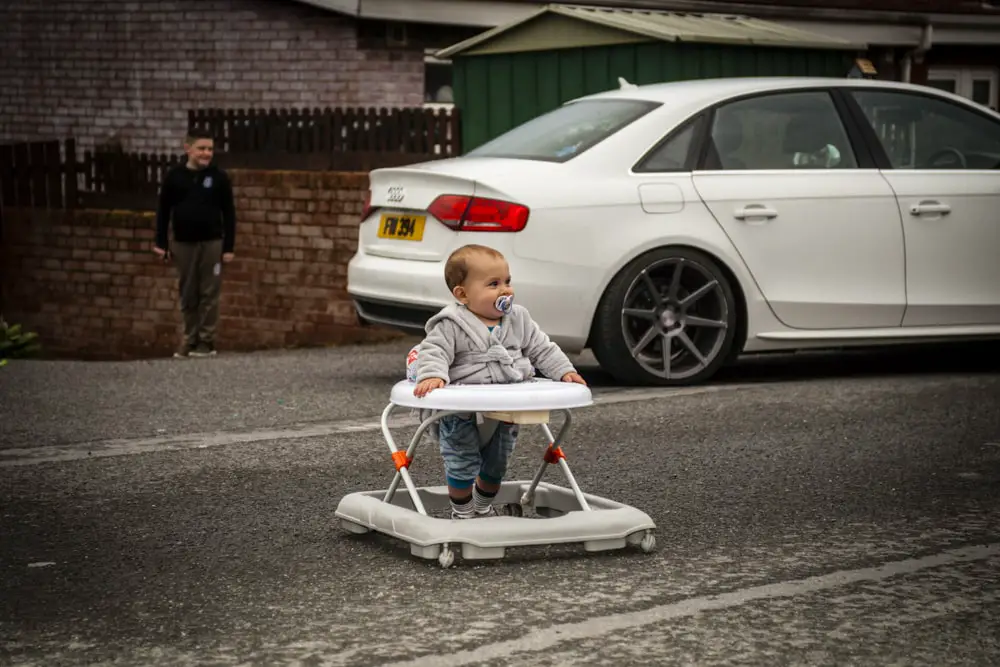 The band was now complete and the plan is to continue the Friday Night Session for as long as the local residents of Drumbeda wish.
You can join them in the audience every Friday – weather permitting – from 8pm to 9pm at the garages at Drumbreda.
A simple gesture from a few Armagh musicians has brightened up what has been a very lonely time for most.
Musicians are some of the most hard hit of the lockdown. With restrictions being introduced to local music venues, it's not looking good for them to return to employment any time soon.
Being a musician isn't just a job, it's a way of life, a social thing and also very therapeutic.
These five guys have taken the bull by the horns and made something for themselves and the locals.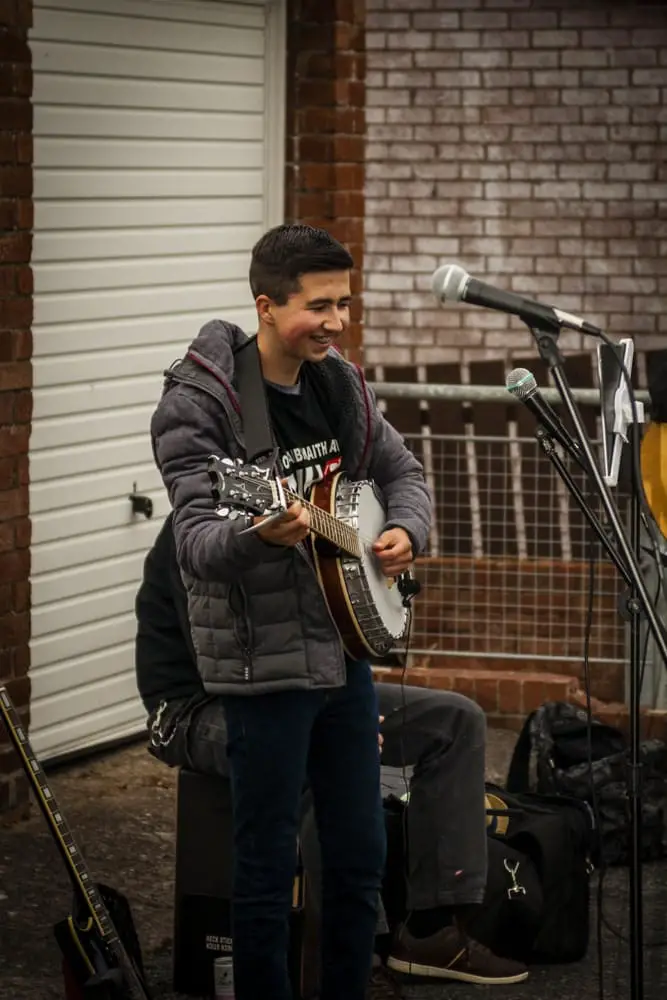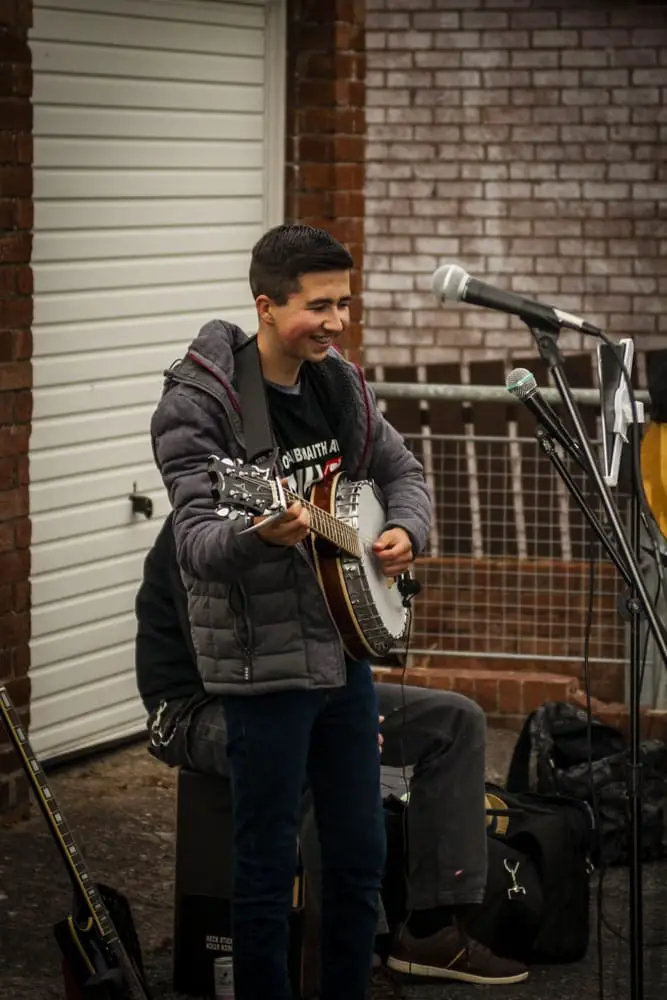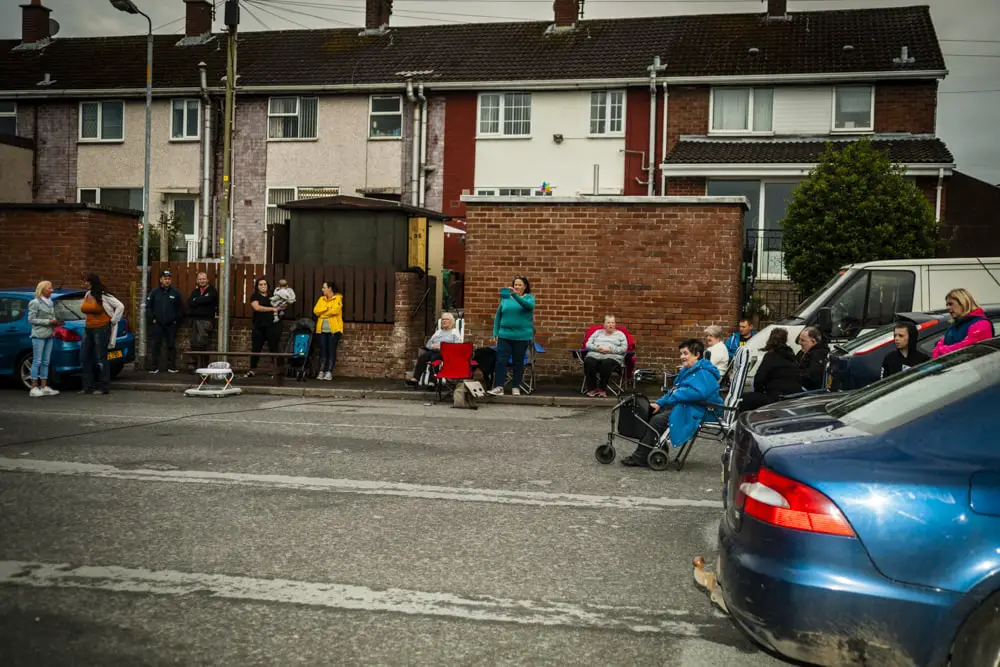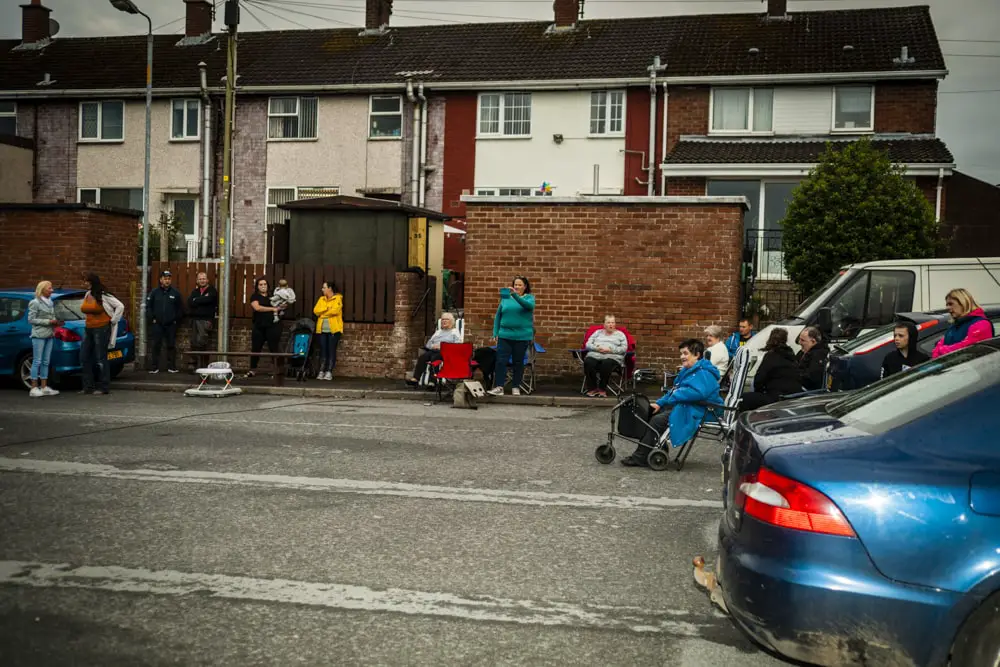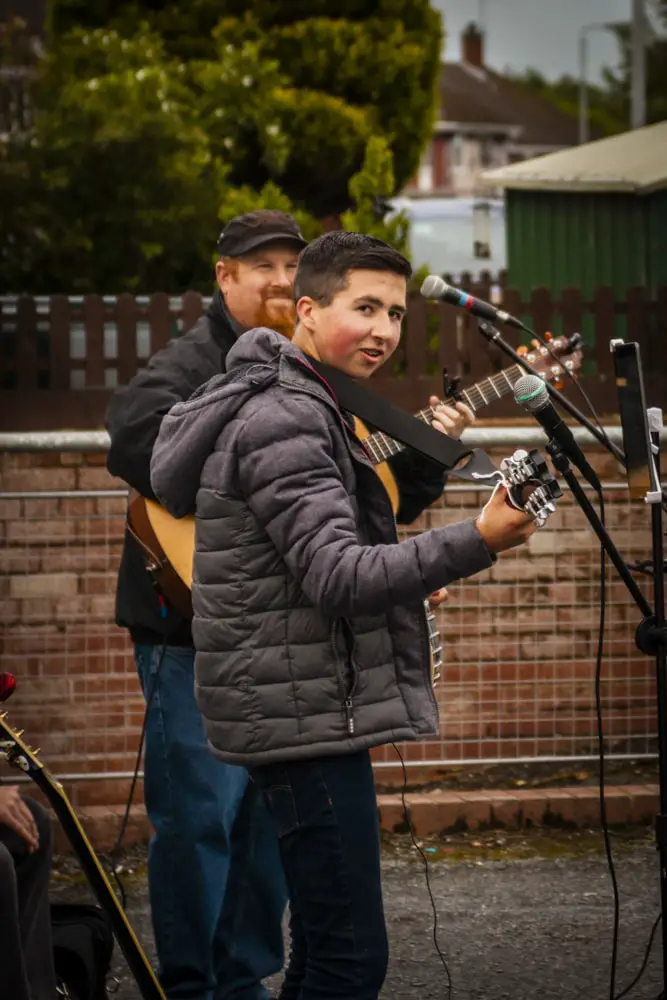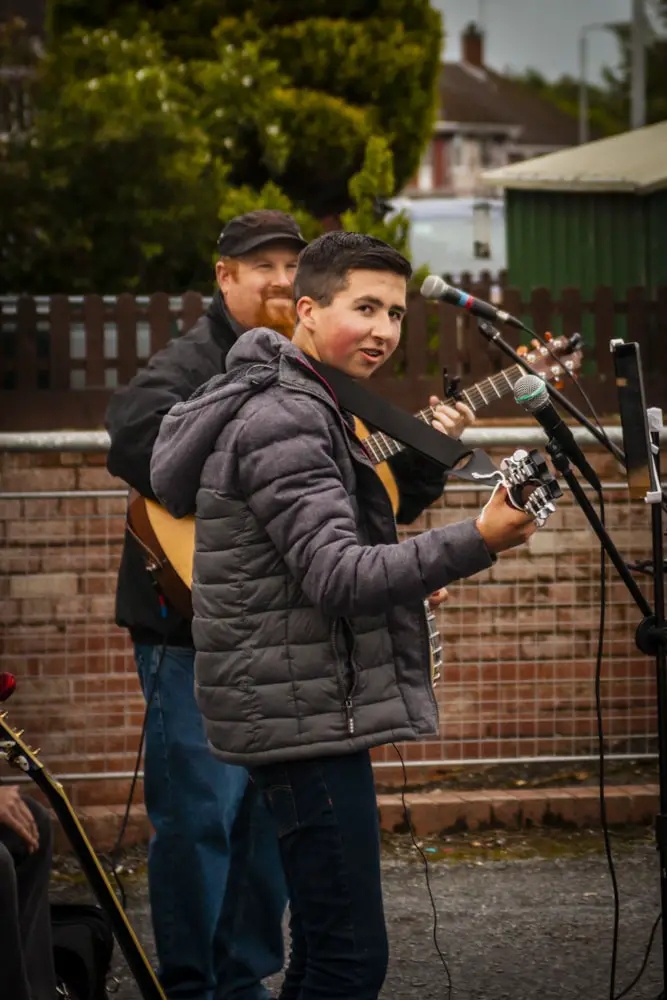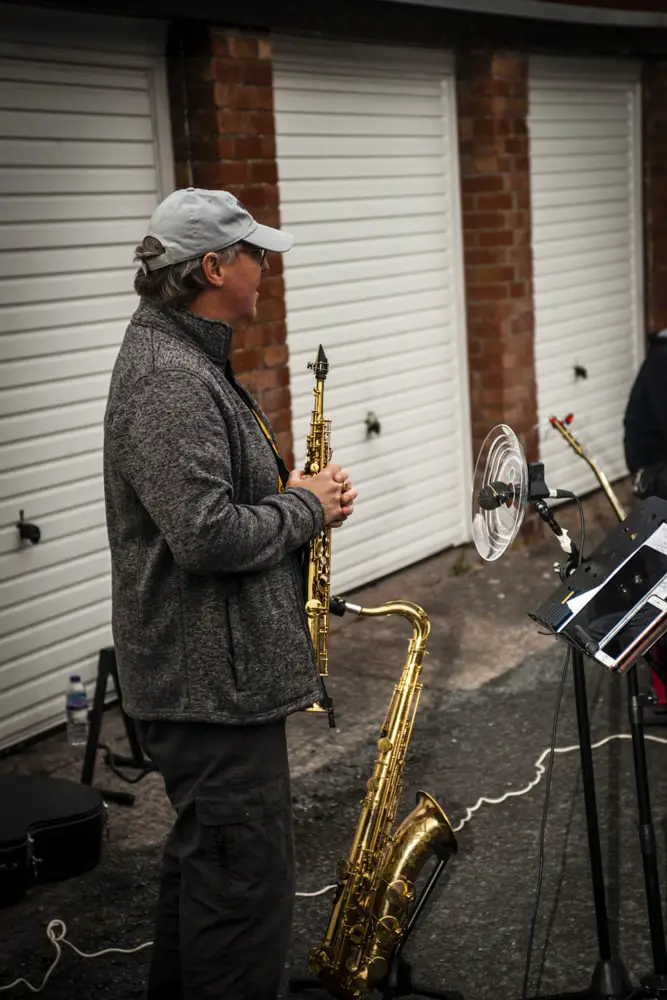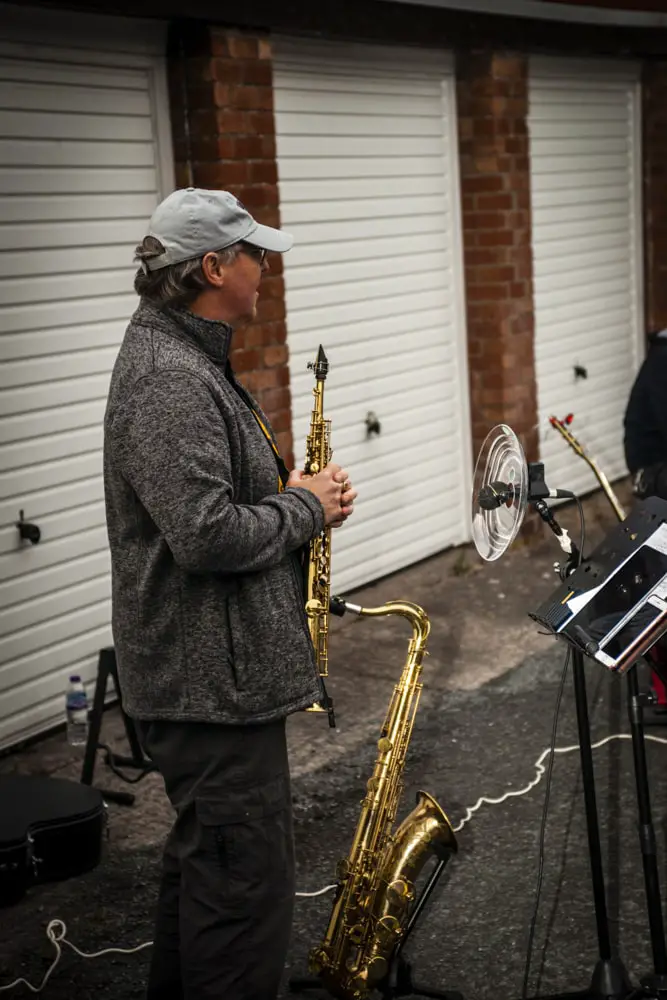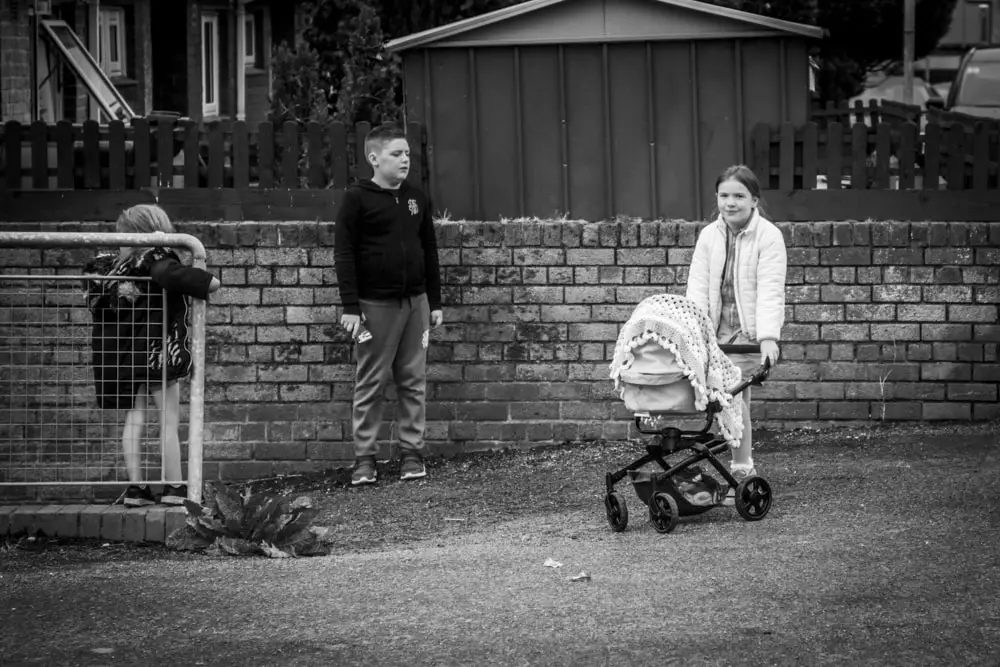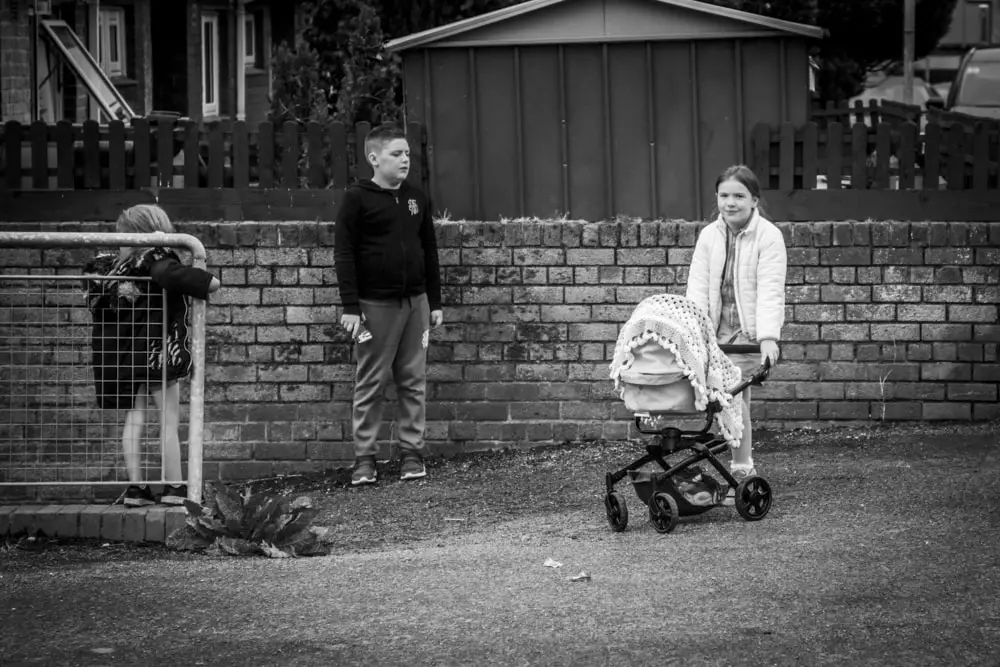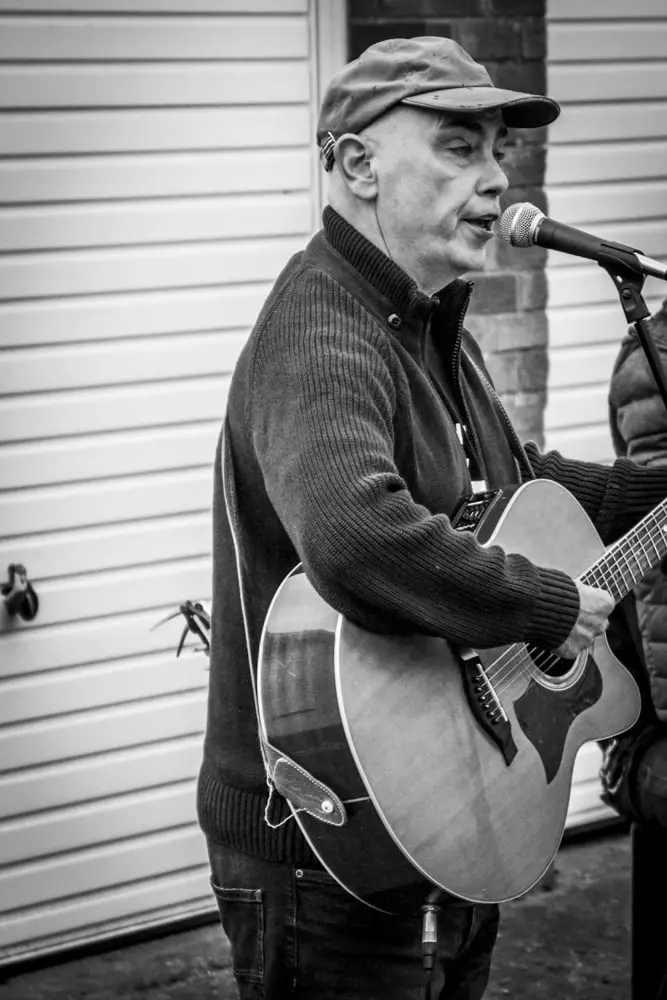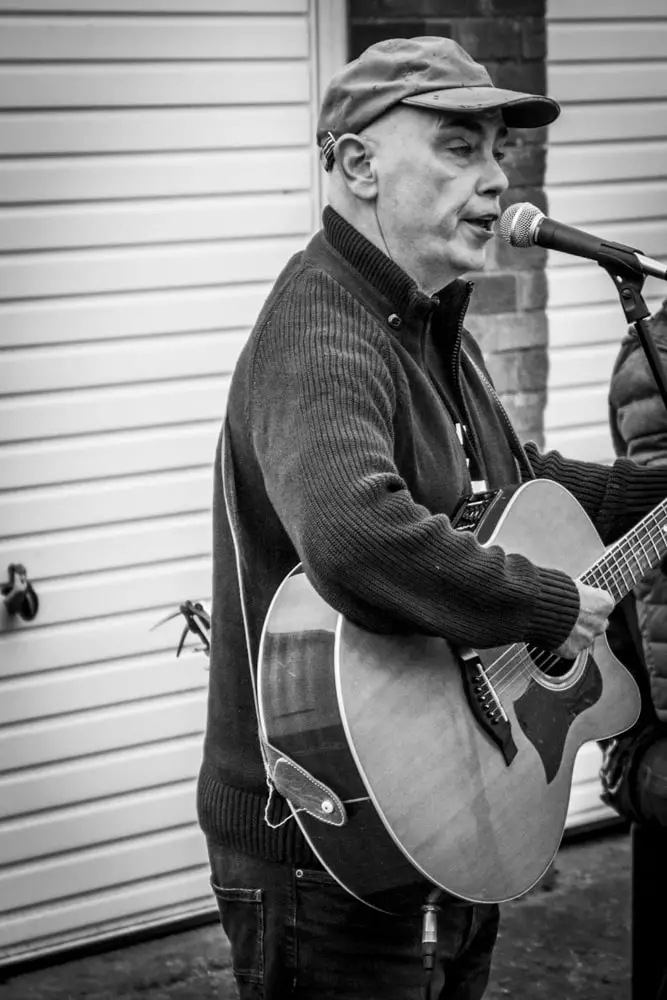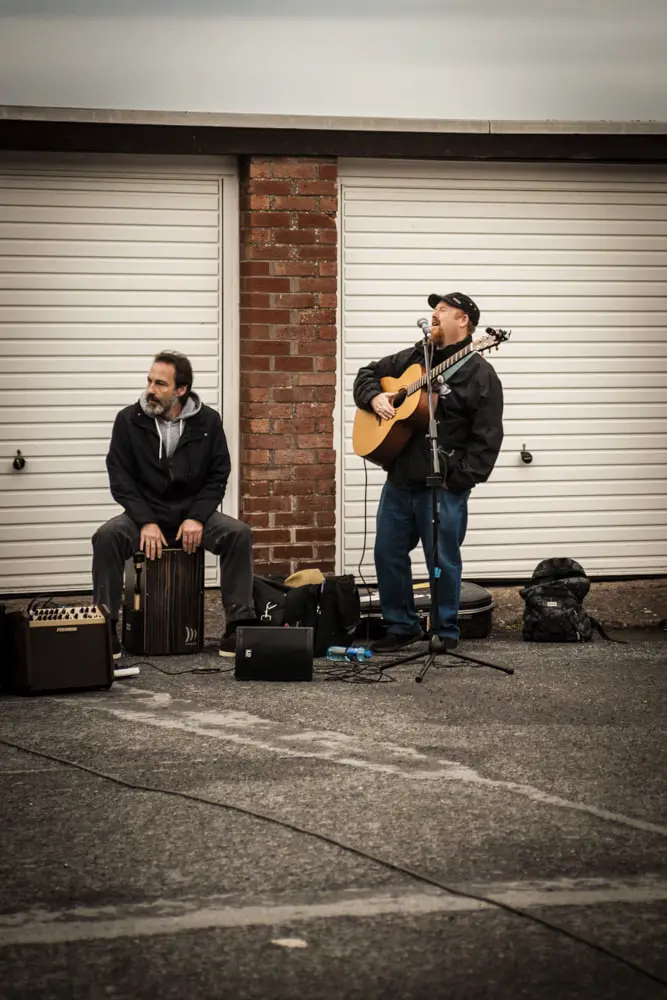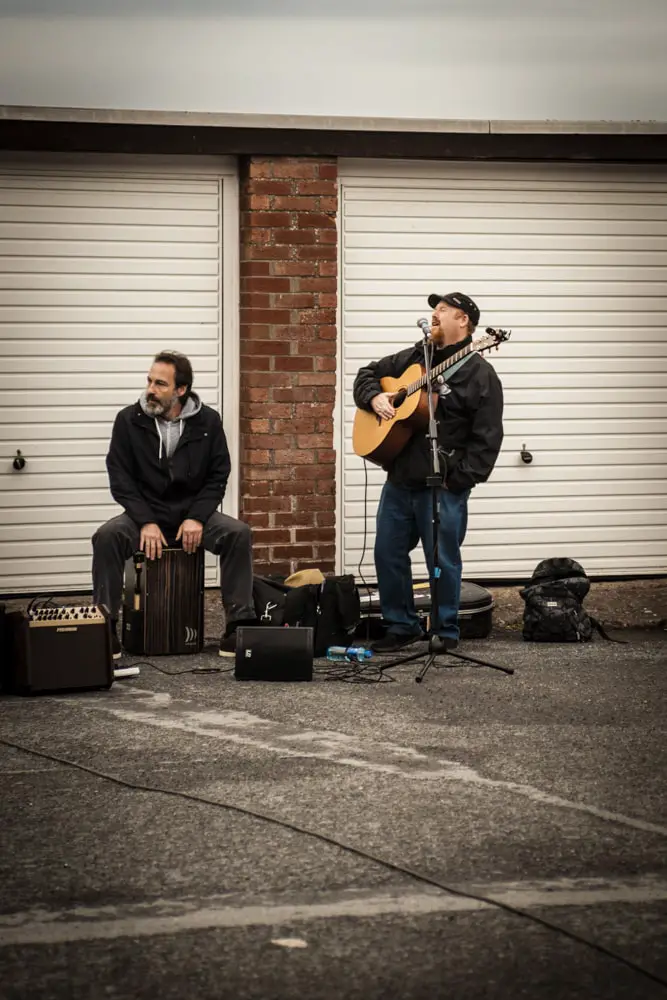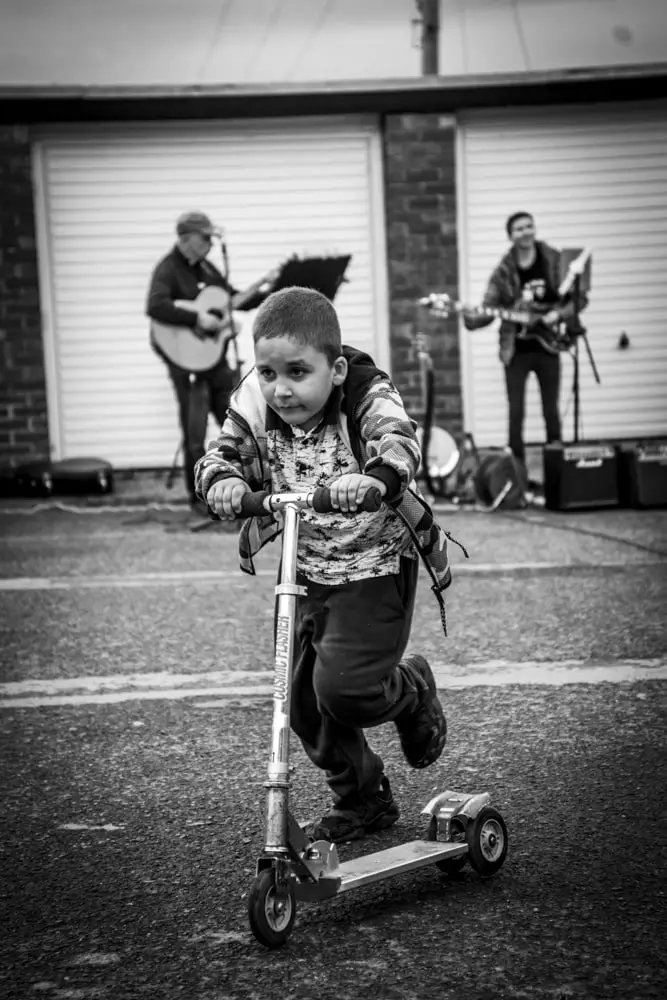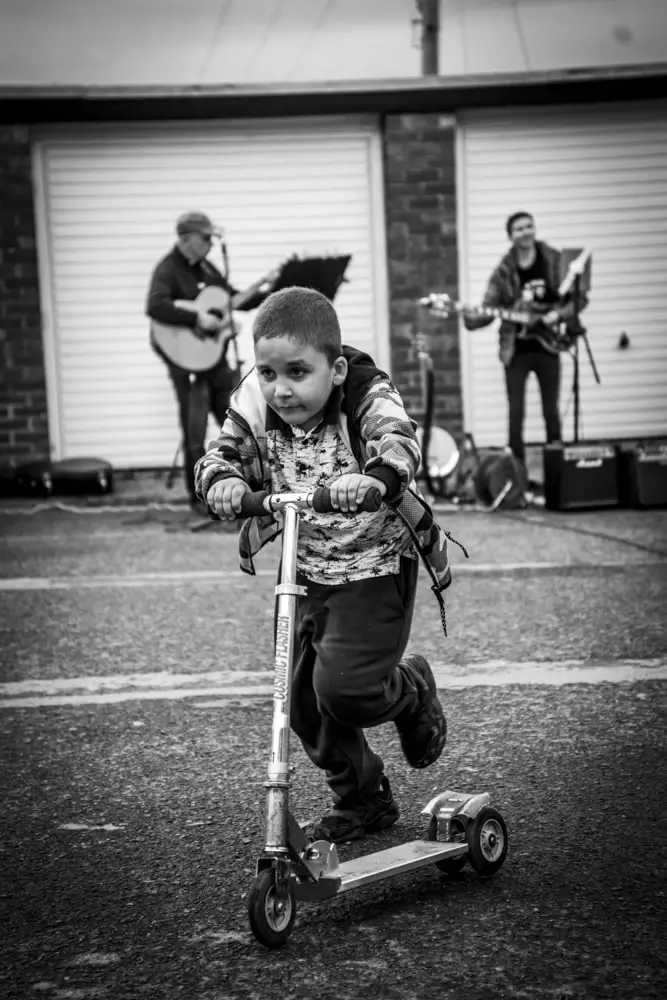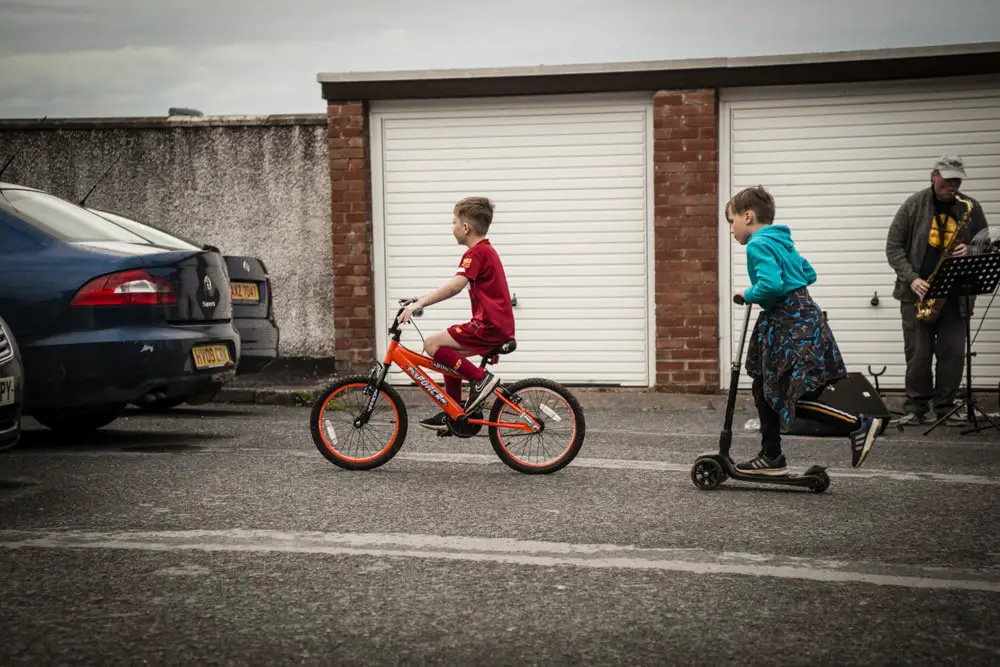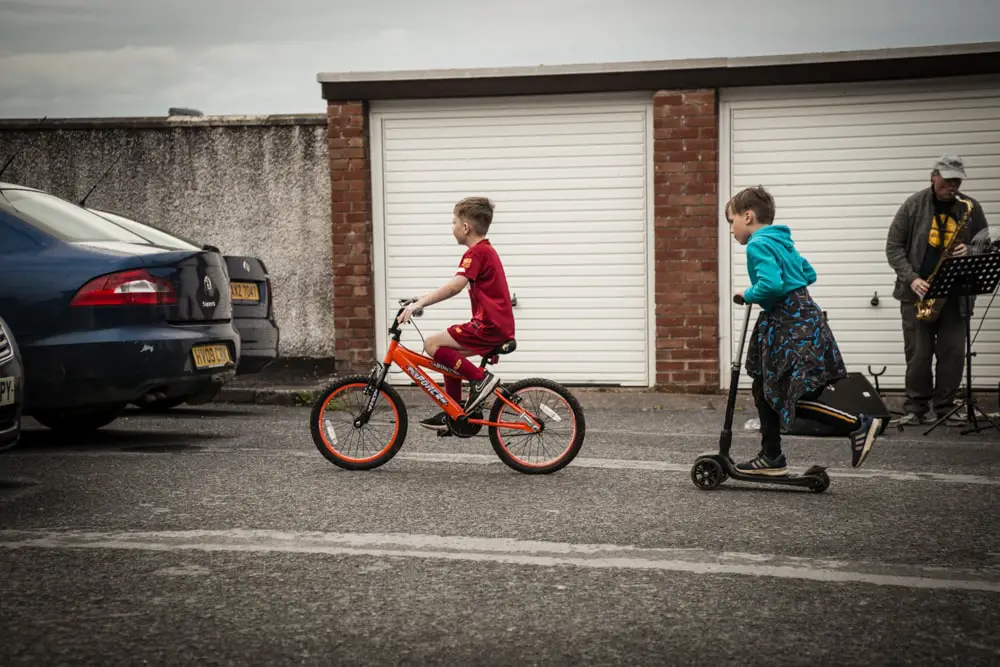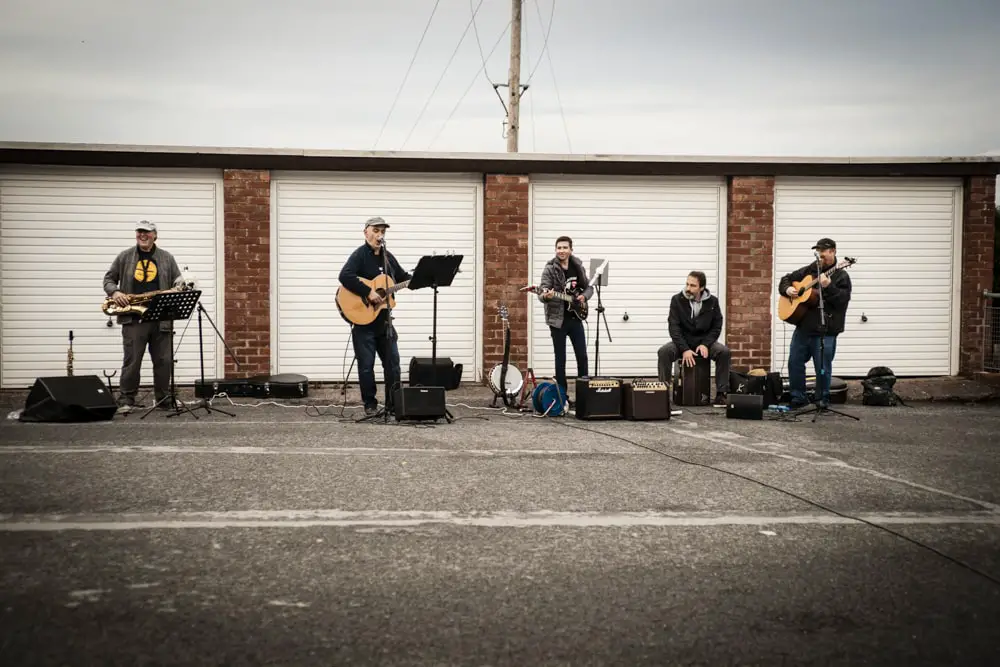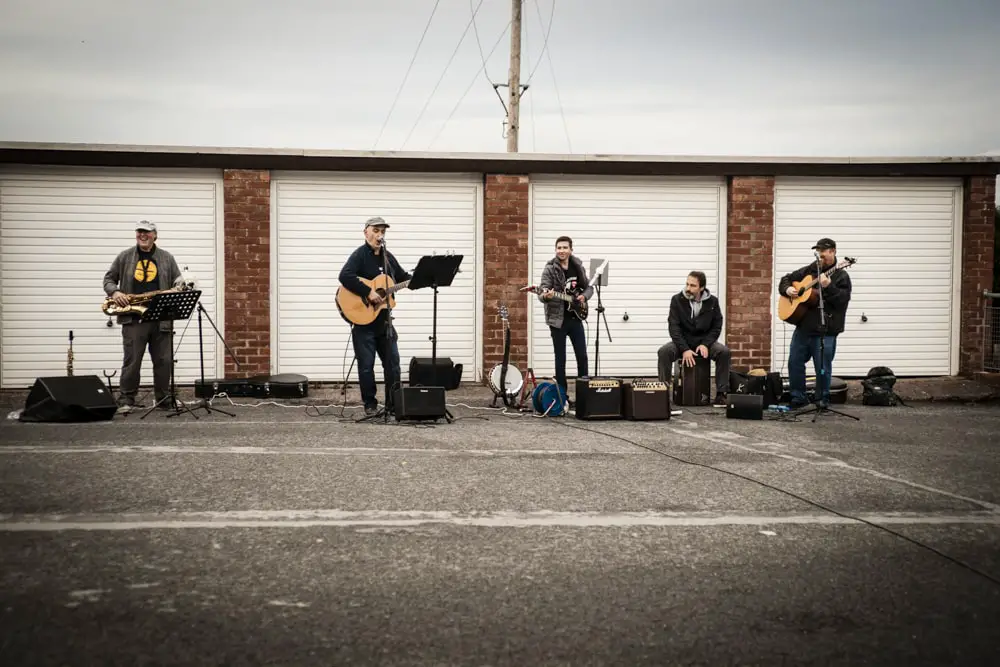 Sign Up To Our Newsletter