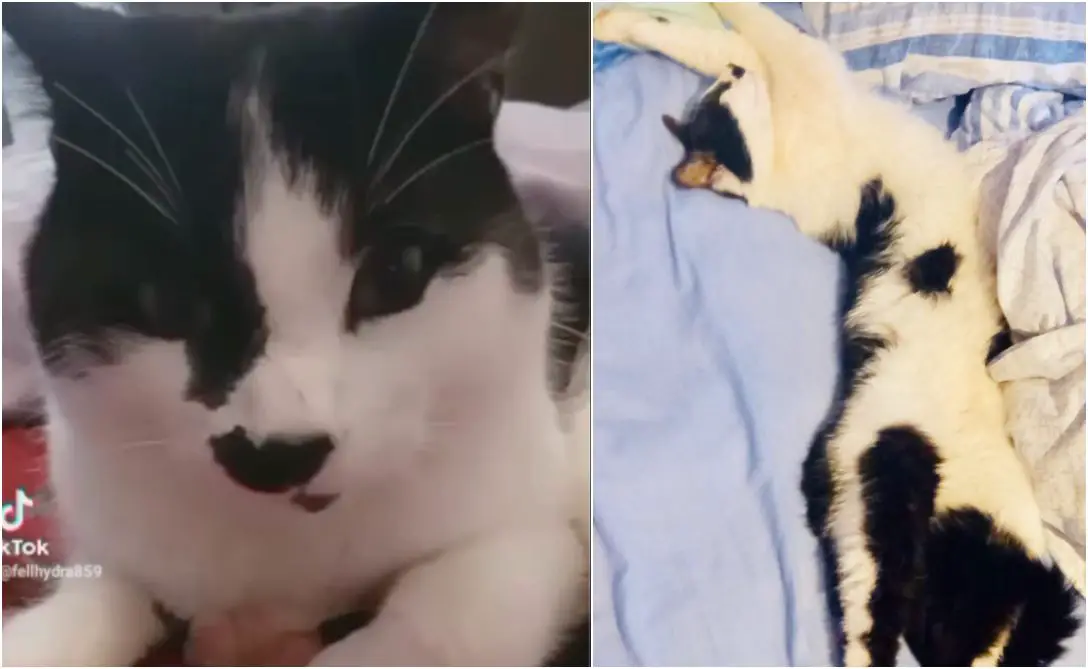 A woman who believes her cat was deliberately 'burned alive' says both she and her son have been left traumatised by what happened.
The body of the two-year-old, black and white family pet was discovered last week in Armagh.
It had gone missing three weeks previously.
The owner, who does not wish to be identified, has reported the incident to police and the council's animal welfare officer is investigating what happened.
The woman said she had discovered the remains of her pet after being alerted by someone that there was a dead cat in a wooded area nearby.
"I knew as soon as I saw him that someone had done something to him," she said. "There was something stuffed in his mouth and the whole skin had been burnt off his face."
She was too upset at the time to lift the cat but contacted her vet and asked if they would be able to identify him through his microchip.
"When I want back down to get him the next day, someone had taken the head off him and just left the neckbone. I think they didn't want me to get the microchip," she said.
"Then I had to pick up what was left and take it to the vet."
However, she said the vet was still able to identify the animal as the chip had melted into the fur.
"I reported it to the police," she added, saying she believes she knows who is responsible.
"Taking the cat, what kind of people are they? I haven't been able to tell my son what really happened. I just told him there was a fire and the cat got hurt and was away to heaven," she said.
"My son isn't getting to sleep until 6 or 7 in the morning. I have had to take him to the doctor's. He is taking pains in his chest and everything due to the stress."
Armagh I was sent photos of  the cat's remains but decided they were too upsetting to publish.
A PSNI spokesperson said: "Police received a report of suspected animal cruelty on Friday, August 29. The local animal welfare officer has been made aware of this incident."
A spokesperson for Armagh City, Banbridge and Craigavon Borough Council said: "We can confirm an incident was reported to the animal welfare on July 29, 2022.
"The case file remains open and is part of an ongoing investigation."
Sign Up To Our Newsletter