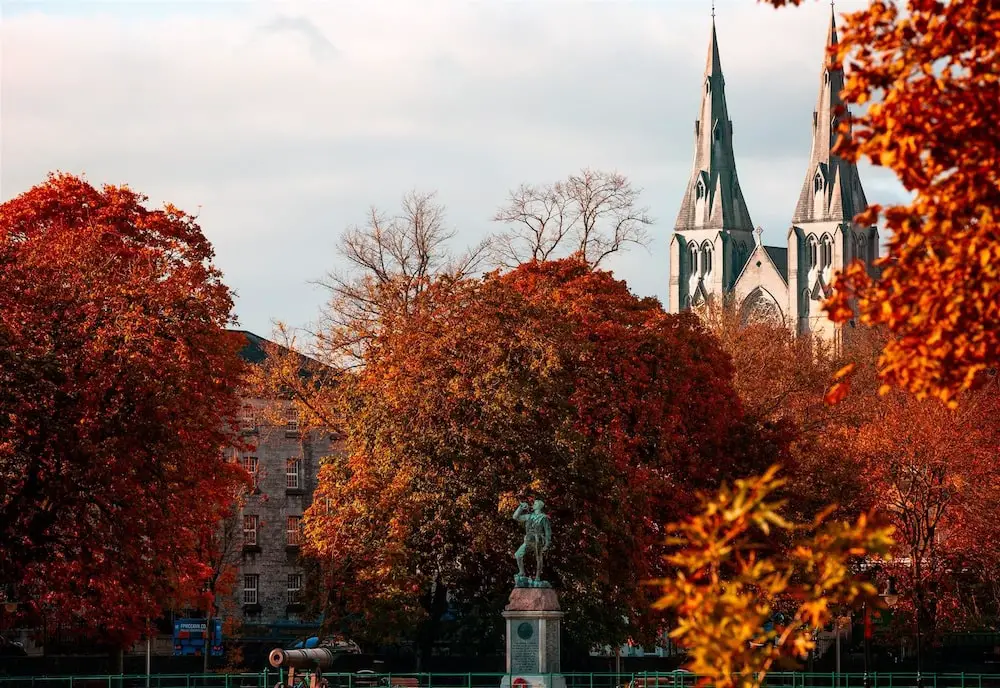 Now the harvest is over, and the apples are safely stored, it's time to welcome in the autumn in Ireland's Orchard County and enjoy Armagh's leafy landscapes and vistas, picture-perfect historic places, culture for the vultures and award-winning places to stay.
Recently longlisted for UK City of Culture for 2025, Armagh is a now a bucket-list destination for travellers near and far, so why not mark the glorious change of season and take in all the best bits for a trip to remember.
From day trips to short breaks in the city to secluded country getaways, there's plenty of ideas to help recharge the batteries and unwind in this most beautiful time of year.
Take to your feet in Armagh City
Brush off the walking boots and take a stroll around Ireland's oldest city, discover the legacy of St Patrick – and its two iconic cathedrals which bear his name – or marvel at its Georgian façades and picturesque streets. Armagh's elegant Mall is a stunning place to blow the cobwebs away or you could also hotfoot it over to leafy 300-acre Palace Demesne and public park just a quick walk away to really clear the head. If you 'ain't afraid of no ghost', check out the spooky ghost tours, that are sure to get you in the mood for Halloween.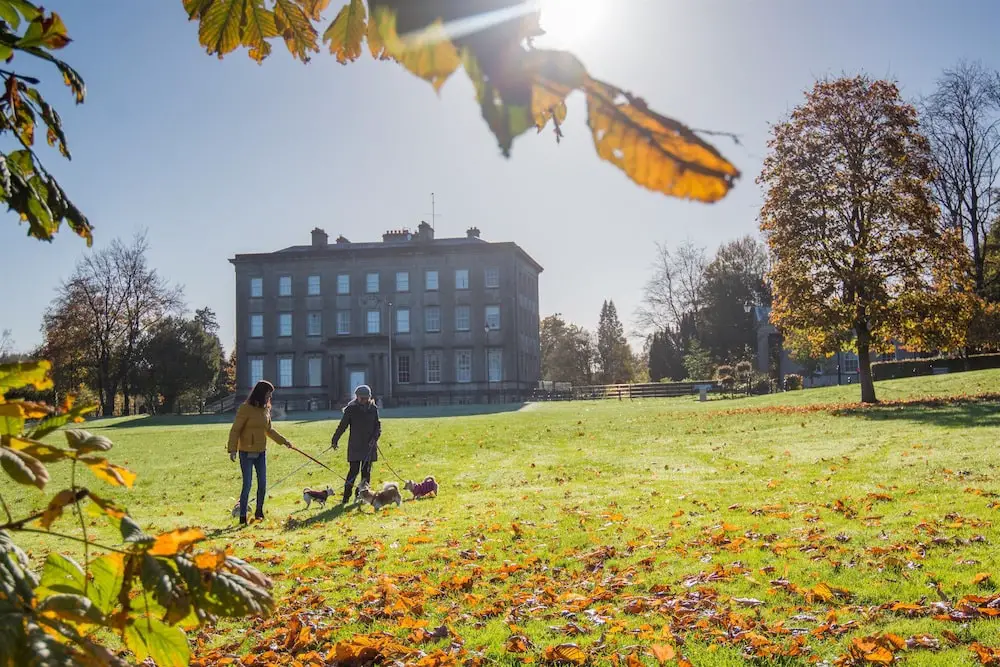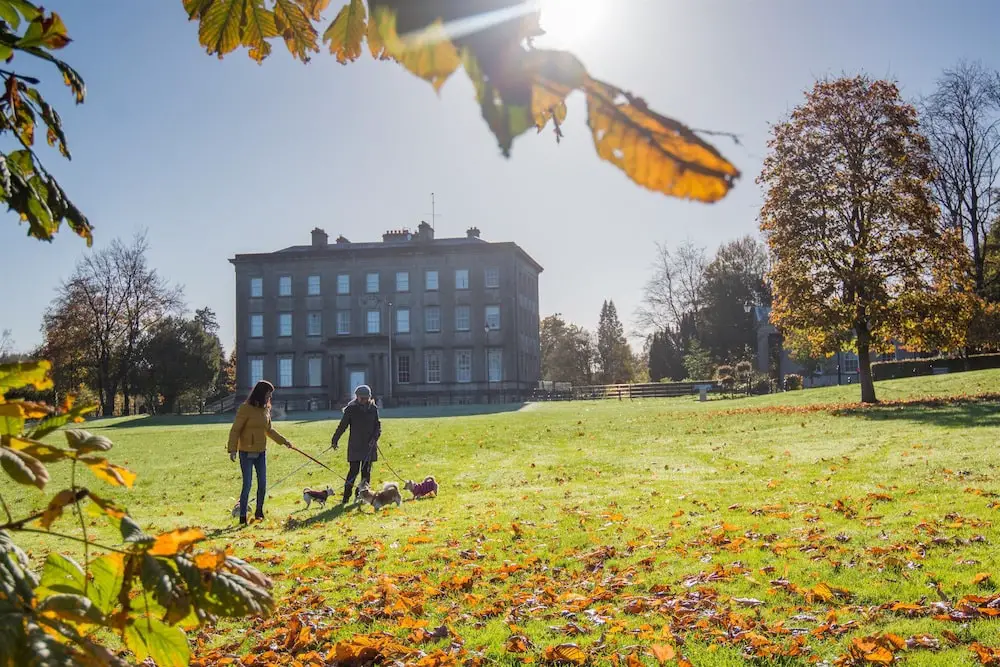 Nip into the Armagh Robinson Library
For a real treat, you'll find a first edition of Gulliver's Travels in the historic and beautiful 18th Century Armagh Robinson Library, which was founded by Archbishop Robinson to house his own collection of books and fine art and is now home to some of the rarest books in the world. With over 42,000 printed works resting on its shelves to choose from, it's Jonathan Swift's own first copy – complete with corrections – that's really worth a look.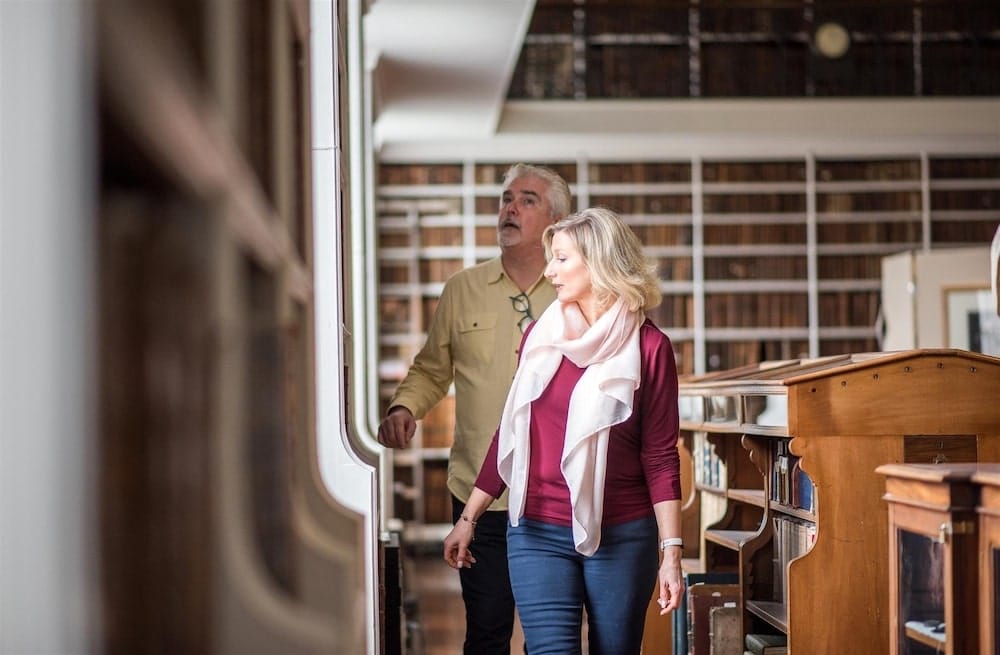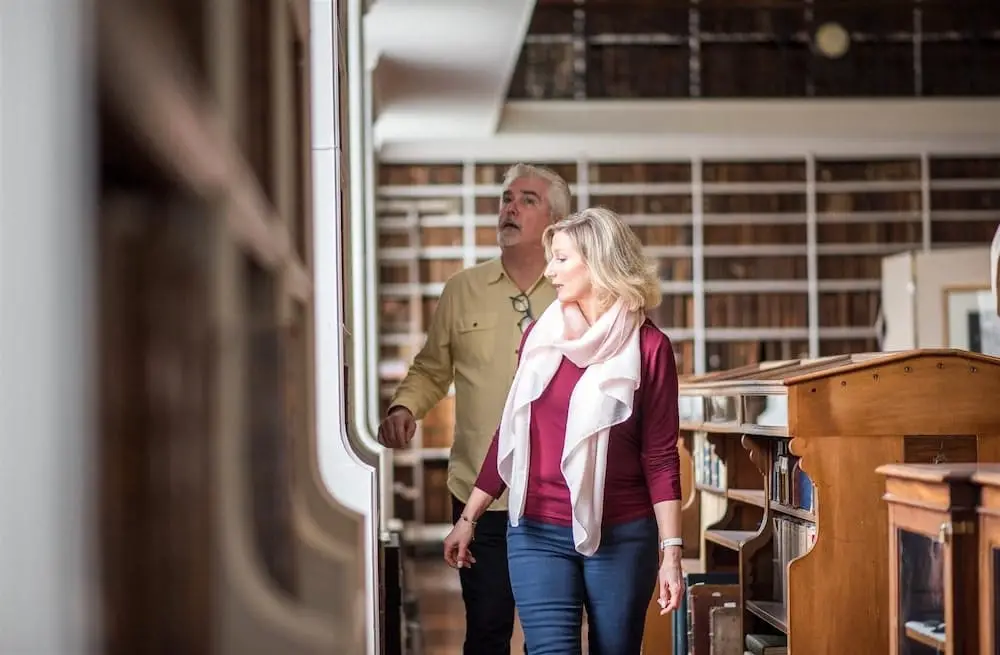 Check out Ireland's oldest museum
Fill your head with history at the Armagh County Museum. Opened in 1937 and housed in a beautiful Georgian building, its collections capture centuries of stories relating to the people who lived, worked and had connections with this famous city and historic county. Featuring prehistoric artifacts, art,  and natural history,  you will be surprised what is housed here. An impressive art collection includes works by many well-known Irish artists such as AE Russell, John Luke and JB Vallely.
Step back in time at Navan Centre & Fort
You'll find Navan Fort, one of Ireland's most important archaeological sites, not far from the city. Steeped in Celtic past, Navan Fort has long been popular with visitors for its exciting outdoor interpretative events which celebrate its pivotal place in history, its Celtic past and the stories of warriors, knights and legends. Look out for special Halloween events for all the family too. From 30th October, immerse yourself in epic Candlelight Tales, keeping the oldest stories in Ireland alive, to never forget Cúchulainn's name, followed by a wonderful celebration of the Winter Solstice to embrace the forthcoming year.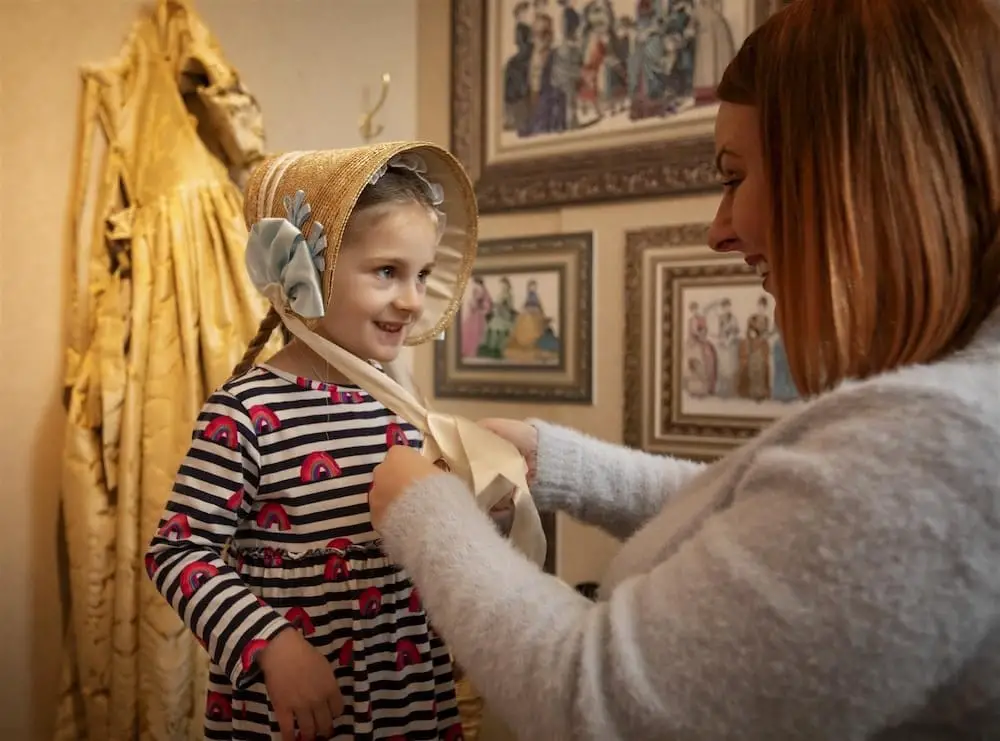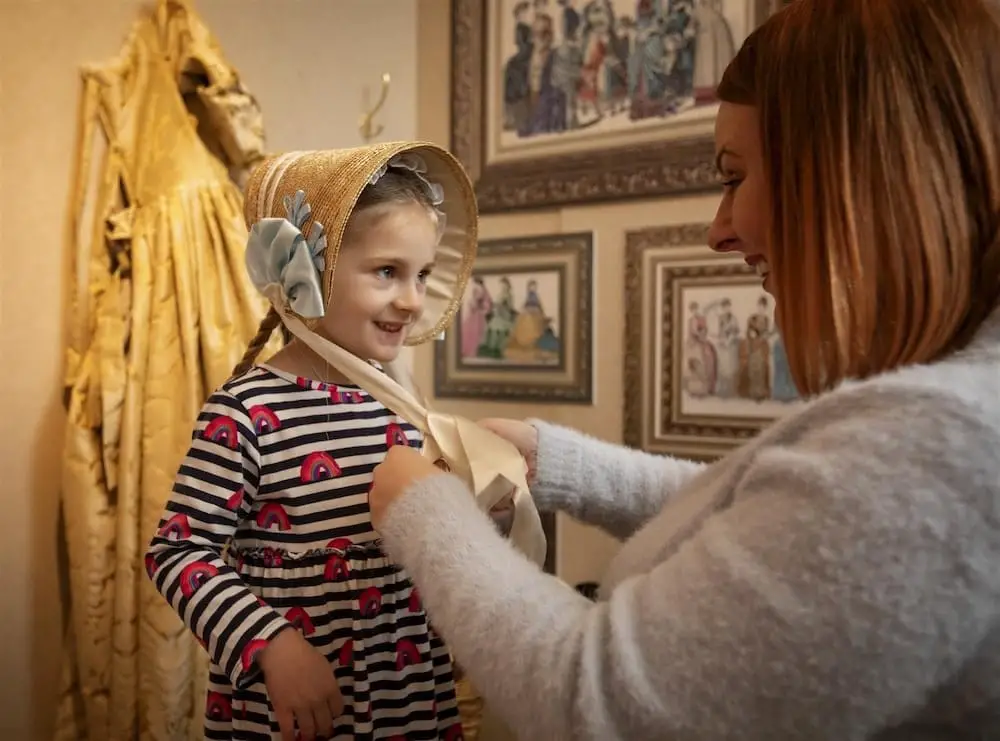 Find your artistic self at FE McWilliam Gallery
There's plenty going on at FE McWilliam Gallery & Studio in nearby Banbridge this autumn, where art is celebrated both indoors and out in this stunning location and space. Featuring from this October, and in a special commission, Graham Gingles: The Theatre of Secrets will showcase some of his finest sculptures and art works in a major celebration of his expressive talent and creativity. Outdoors, there's a jaw-dropping sculpture garden exhibition from artists featured in the Sky Arts programme Landmark, including Ellie Niblock, Stephen Wilson and Paddy Bloomer.
Find your snug and enjoy the craic
Why not head for a post-adventure pint or a quick bite to eat in one of Armagh City's many great pubs. Whether it's a crackling log fire you're after or a stylish and modern retreat, this place has it all. Our big historical city favourites are Red Neds, Hole in the Wall and Keegan's Bar, while Groucho's on the Square in Richhill, McConville's in Portadown, the Courthouse Bar in Lurgan and The Downshire Arms in Banbridge are really worth a look if you're up for a visit to this area's hospitality best.
Discover Brownlow House in Ireland's second-largest park
Take in the awesome sight that is Brownlow House in Lurgan Park, a stunningly grand Elizabethan-age building that dominates the skyline over Lurgan Park, Ireland's second-largest public park after Phoenix Park in Dublin and which dates back to the 1700s. Discover magnificent scenery, spanning over 250 acres, including landscaped walkways, a super play park, a lake, a cast iron Jubilee fountain and a stunning historic oak tree lined avenue which is at its best every autumn. Take a tour of this unique and historic house or rent a boat and hit the water.
Immerse yourself in Armagh's 'Home of Entertainment'
No visit to Armagh is complete without dropping in to The Market Place Theatre & Arts Centre in the heart of the city. Armagh's official 'Home of Entertainment', this state-of-the-art, modern venue is an exceptional venue for live music, comedy and the arts. With new workshops running this autumn, there's plenty to enjoy . From 6 November, its home to 'Vallely at 80', a major retrospective by local international and award-winning artist JB Vallely. It's also Vallely's most extensive solo exhibition since his major retrospective at the Market Place Gallery, in his birth city of Armagh in 2000.  Don't miss this one! And it's free!
Head for the moon at Armagh Observatory and Planetarium
Located just a short stroll from The Mall, Armagh's Observatory and Planetarium offers visitors an amazing journey in this 'place for space', including a jaw-dropping digital dome show, exhibition area, tours, workshops and more for a hands-on experience for all the family. Take a stroll around our Astropark, which is 14 acres of attractive, landscaped grounds. Discover the scale models of the Solar System and the Universe and a wide range of flora and fauna. Of particular interest are the Human Orrery, two sundials, and historic telescopes and telescope domes. There's 'something for everyone' in this must-visit destination – and Halloween special events too. 
Try your hand at blacksmithing at Moneypenny Forge and Lockhouse
There is no better place to learn the traditional skills of blacksmithing than the beautiful, historic 18th centre location of Moneypenny's Lock, on the Newry Canal outside Portadown. You can make sparks fly in our forge, where there is a range of classes to suit everyone from beginners to the more advanced metalworker. Or you can visit our canal-themed museum next door in the Lockhouse, named after the Moneypenny family who looked after the lock from the early 1800s until its closure in the mid-20th century. Moneypenny's Lock is also situated in a tranquil area that is home to a wonderful variety of plant and wildlife, so take your time and enjoy this lush, expansive space.
Uncover the myths and legends …but stay for the food and drink
Located in Northern Ireland's official Food Heartland, Armagh is home to some of the best food and drink experiences. Famous for its annual, award-winning Food & Cider festivities, there are restaurants, bars and cafés that pay homage to the quality of ingredients this distinctive place produces. Go one step one further and celebrate the Orchard County's Bramley Apple – and the delicious cider produced every year at the Armagh Cider Company and Long Meadow Cider, which offer exciting tours and tastings when booked in advance. You can't leave Armagh without tasting the cider…and don't forget to bring a few bottles home! Why not enjoy a family day our as locals come together for the ultimate celebration of Armagh's music, food and drink, and arts and crafts at the Richhill Harvest Fayre, to celebrate their empowering connection with their land.
For more information on things to do, places to stay, eat and drink – and plenty of this autumn, jump into www.visitarmagh.com
Sign Up To Our Newsletter