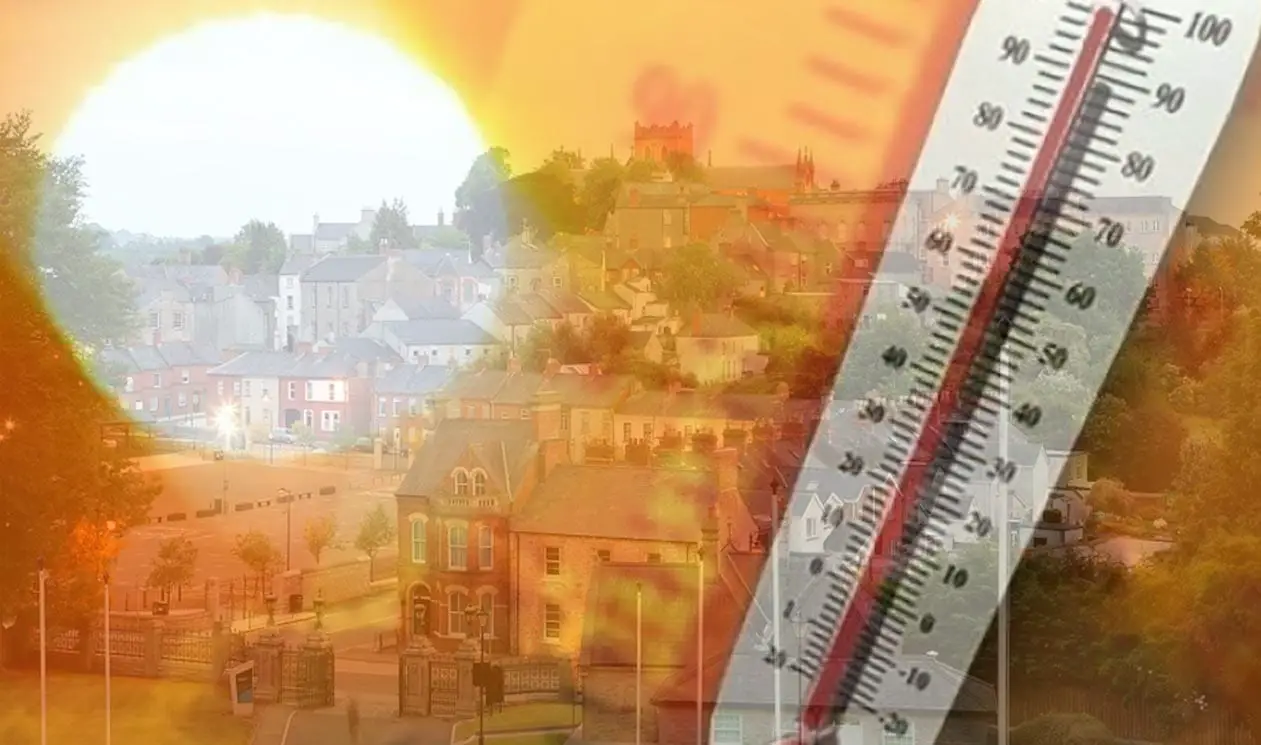 The Met Office has warned of "exceptional" heat to hit the UK early next week.
While southern and central areas of the UK could see the thermostat hit 35 degrees, County Armagh and large parts of Northern Ireland could be hit with highs of 28 – possibly higher as the warm front makes its way up from Sunday, through until Tuesday, July 19.
An Amber Extreme heat warning, which is an impact-based warning designed to highlight impacts to protect lives, property and infrastructure, has been issued for Sunday, Monday and Tuesday.
Tuesday currently looks to see the peak of this heat, although exceptional warmth is likely throughout the warning period.
Temperatures are also set to remain high overnight, particularly in urban areas, with a high likelihood of tropical nights – when minimum temperatures don't drop below 20C – for some early next week.
A Level 3 UK Health Security Agency Heat Health Alert, which is aimed at those specifically in the health and social care sector, has also been issued by the from Saturday to Tuesday, advising people to look out for vulnerable people and those with underlying health conditions.
Heatwave criteria, when specific temperature thresholds must be exceeded three days running, had already been met in some locations earlier this week, and are expected to be met again by early next week. This is most likely across England and Wales, but also fairly likely for eastern Scotland too.
During the weekend, a developing southerly flow will allow very high temperatures currently building over the continent to start to spread northwards into the UK. Further north, eastern areas of Scotland could see temperatures in excess of 25C in a few places, well above their average for the time of year.
Met Office Deputy Chief Meteorologist Tony Wardle said: "Maximum temperatures have been well above average almost everywhere in the UK this week, the exception perhaps being the Western and Northern Isles of Scotland. Following a return to nearer average, locally rather cool temperatures over the next few days, the hot weather looks likely to steadily ramp up once again this weekend, peaking early next week.
"From Sunday, but more likely Monday and Tuesday, peak maximum temperatures are likely be in excess of 35C, especially across central, southern and eastern England, with a chance of some locations being even hotter. Elsewhere, maxima will generally range from high 20s to low 30s of Celsius. This, coupled with overnight minima not falling below 20C in many locations, has considerable potential to cause widespread societal impacts, which is behind the issue of an Amber Extreme heat warning."
For a more detailed look at the forecast in Armagh over the next week, click here.
Sign Up To Our Newsletter