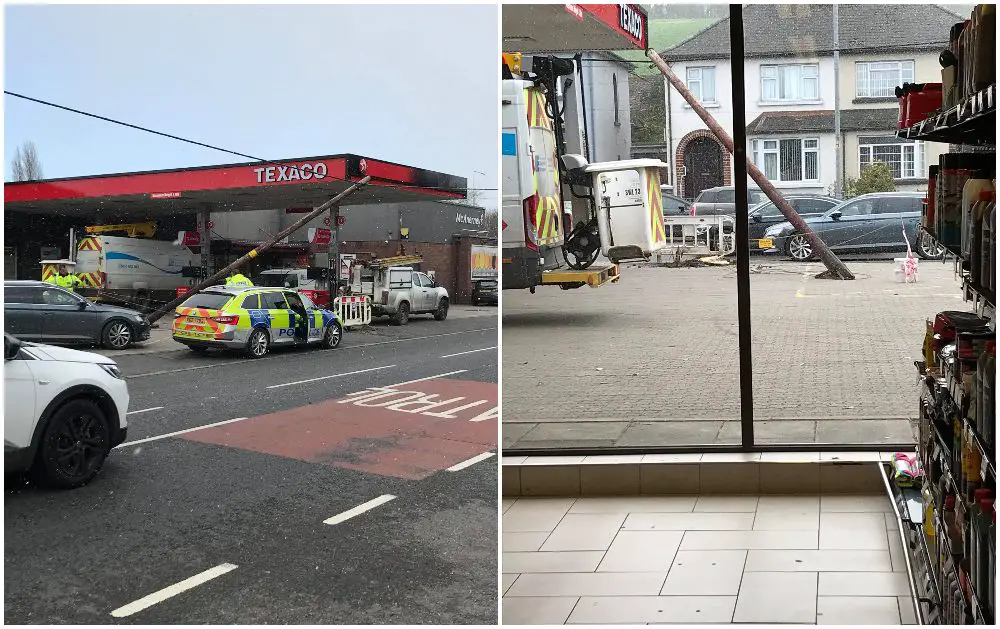 A lorry collided with electricity pole leaving it dangling precariously over a main road in Armagh earlier today (Monday).
Police attended the scene outside McAnerney's supermarket shortly before 8.30am.
Fortunately, no injuries were reported and NI Electricity were on hand shortly after to deal with the issue.
It comes a day after an electricity pole in the Battleford Road area of Armagh was struck.
Police confirmed a report of a single vehicle collision at around 5.30pm on Sunday.
Again, there were no injuries reported.
The road had been blocked for a short period of time but was cleared soon after.
Sign Up To Our Newsletter