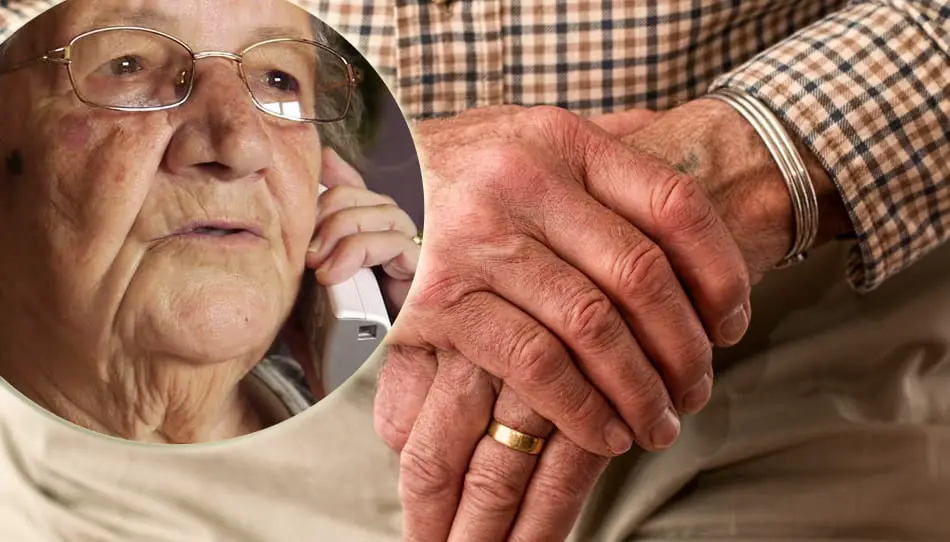 Scammers tried to duped an elderly woman into a home visit by pretending to be from the local health centre.
Luckily the potential victim had the wherewithal to contact the health centre to double check the odd appointment.
The PSNI in Armagh has warned others to be vigilant of this latest attempt to target elderly people.
A Facebook post explained: "An elderly member of our community was vigilant enough to avoid being victim of a scam.
"She was telephoned by someone claiming to be from her local health centre looking to arrange a home visit for a blood pressure check. Luckily she thought this odd and contacted her healthcare provider who told her they hadn't made the call.
"Police are also aware of another elderly person being contacted the same way.
"If you have an elderly relative, friend or neighbour, can you please tell them about this potential scam. REMEMBER! If in doubt check it out!"
Read more news:
Prison 'crisis' deepens as Maghaberry inmate takes his own life
Hopes for Haka on Armagh Mall as Ireland officially launch Rugby World Cup 2023 bid
Demolition of former GAA social club in Keady now to be recommended for approval
Free swimming for disabled and unemployed considered across whole ABC borough
Project Board to be appointed to plan for multi-million Armagh leisure centre
Man still in hospital more than a week after serious assault
Near miss for mother and toddler walking hard shoulder towards Armagh prompts calls for footpath
Free Giveaways and Newsletter
Become an Armagh I member – for FREE – for all our great giveaways and regular newsletter. Sign up here.