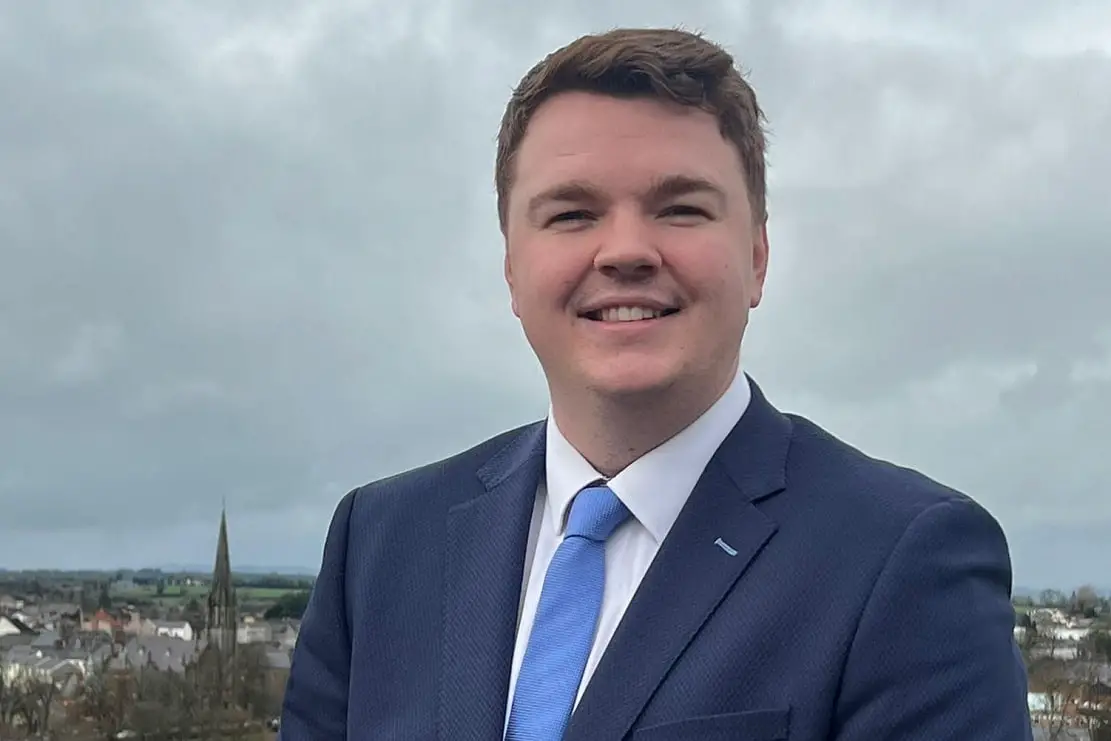 The DUP have selected local man Scott Armstrong to contest Armagh ward in the 2023 local government election on May 18.
Scott was born and raised in Armagh City and attended both the Armstrong Primary School and The Royal School Armagh. After secondary school he studied Politics at Ulster University Jordanstown whilst also completing an International Diploma in Business at Blackburn College, Illinois USA through the Study USA programme.
Scott became a member of the DUP in 2021 after the Covid pandemic and says that it was this event that got him more involved within politics, with the aftermath of the pandemic encouraging him to assist his local community.
Whilst employed for Keith Buchanan MLA in the Mid Ulster Constituency Office, Scott says that he has sought to work with local people regarding the issues that mattered to them; matters such as health, roads, crime, housing and social security.
Scott commented: "I am relishing this opportunity to restore a DUP voice in local council for the wider Armagh DEA. I must pay tribute to Freda Donnelly who worked so tirelessly for so many years in this area and only narrowly missed out on retaining her seat in 2019.
"As the DUP candidate I look forward to campaigning with my colleagues locally and look forward to meeting everyone out on the canvass trail."
---
The role is to work within our engineering and project teams to deliver the highest level of electrical, engineering, and mechanical support to our mushroom, poultry, and pig customers. https://t.co/vsd7YubQRk

— Armagh I (@ArmaghI) February 21, 2023
Sign Up To Our Newsletter