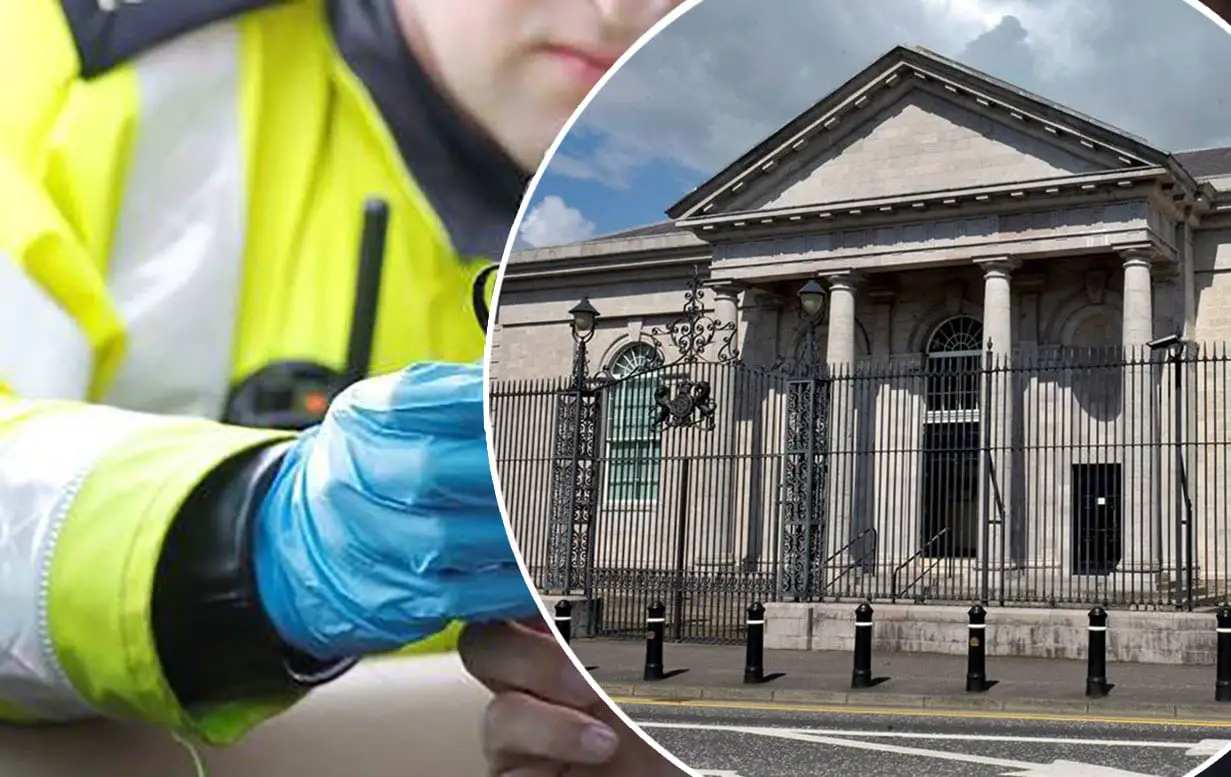 A man who was involved in a collision in Armagh after drink driving has been handed a 15-month disqualification and a hefty fine.
Court heard the 34-year-old was found by police hiding under a bush in a field after thermal heat detecting equipment was deployed.
Sean McKenna, of Annagh, Emyvale, Co Monaghan, pleaded guilty to failing to provide a specimen of blood, failing to provide a specimen of breath, driving whilst unfit and careless driving at Armagh Magistrates' Court on Tuesday.
Court heard that on January 19, at around 3am, police were called to a two-vehicle collision at the junction of Battleford Road and Maydown Road, Armagh.
The injured party, a taxi driver, had approached the junction when the defendant, driving a Volkswagen Bora, pulled out blocking his path.
The two collided with the Bora rotating a full 360 degrees before resting on the road.
As the injured party attempted to speak to McKenna he ran off into a field and hid.
Police located the defendant hiding under a bush using thermal heat detecting equipment borrowed from the fire service.
McKenna was returned to the scene and identified by the taxi driver.
It was noted that the defendant smelled of intoxicating liquor, his speech was slurred and he was unsteady on his feet.
McKenna refused to submit to a preliminary breath test after being given a number of opportunities.
He was subsequently arrested and cautioned before being taken to Craigavon Area Hospital.
Whilst here, the defendant refused to give blood to be tested and continued despite being warned by police.
During interview, McKenna confirmed that he had been driving the vehicle and had been the sole occupant.
He explained that he had been out for dinner.
The defendant claimed he had a substantial meal during which he consumed two pints of Guinness, following this he had one pint of lager and another Guinness.
McKenna said that he could not remember the collision.
Defence solicitor Chris Rafferty stated: "He had been at a work function, he had some drink but thought he was okay to drive, he was also on painkillers at the time.
"This was totally out of character for this man."
Court heard the defendant was studying alongside work travelling between the University of Limerick and Queen's University, Belfast.
Mr Rafferty stated: "The loss of his licence is going to have a massive impact of his studies and his professional career."
District Judge Brian Archer commented: "You are very unfortunate to be before the court for the first time with such a serious offence but you will be given credit for your guilty plea and previously clean record.
"This was very poor driving and it was good fortune that no one was injured."
McKenna was disqualified from driving for 15 months and ordered to pay a fine of £1,050, along with the offender's levy of £15, within 20 weeks.
The defendant was certified for the drink driving course which if completed would see his ban reduced by one quarter.
Sign Up To Our Newsletter