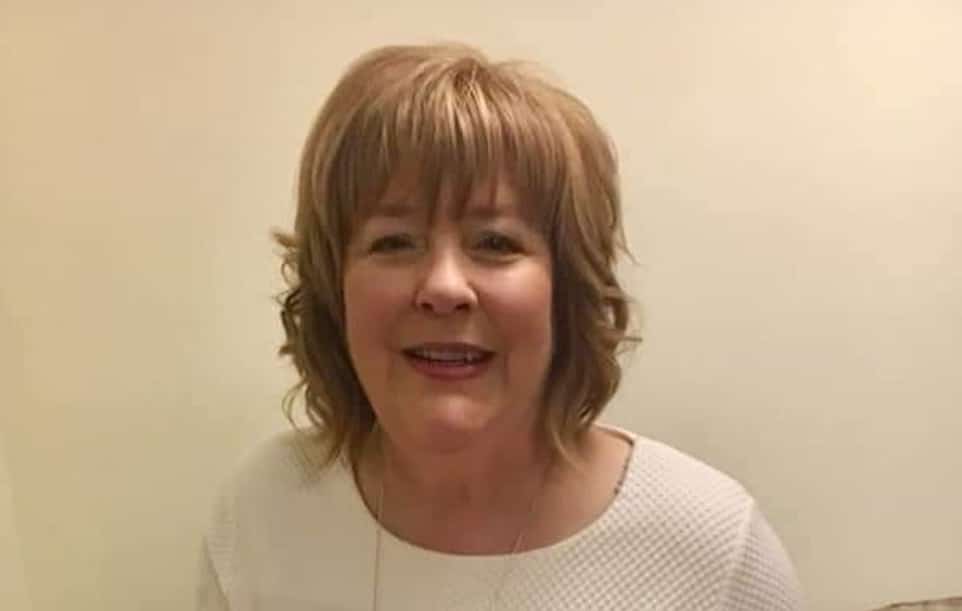 A County Armagh drama group have paid a loving and touching tribute to a friend whose "encore will be fondly remembered by those who were fortunate enough to have seen her talent on stage".
Mary McCraron, who was a hugely popular and well-respected member of the Ballymacnab community, passed away peacefully in the loving care of her family on Tuesday.
Mary was the beloved wife of Noel and loving mother of Patrick and Catherine. Sister of the late Kathleen, Nora and Tommy RIP.
Ballymacnab Dramatic Group paid tribute to Mary who was a member of the group for over 40 years, and whose "dedication and commitment to drama in Ballymacnab is immeasurable".
The Group recalled how Mary made her debut performance when she was a young girl of 16 in a one act play 'The Belle of Boolavogue'.
From there she progressed to her first three act play 'Second Honeymoon' a hilarious comedy by Sam Cree, in 1983/84.
The Group recalled: "[Mary] went on to play a major role in Ballymacnab drama over the years, taking part in many more productions and lit up the stage with her performances. Comedy, farce or drama – it was all the same to Mary, she played each of her roles to perfection and the audiences loved her.
"In 1985, Mary was a member of the Ballymacnab cast that won the Audience Award for their hilarious production of "My Favourite Family" as well as the award for Best Set Design, at Lislea Drama Festival. Personal success came for her in 1988, again at Lislea Drama Festival, in the play "The Rugged Path" by George Shiels.
"The play was a story of rural life, of coercion, bullying and fear. While there were many fine performances in this play, the best performance was by Mary playing the part of Sara Tansey a role that won her a richly deserved award for 'Best Supporting Actress'.
"In 1996 Mary produced her first play 'Many Young Men of Twenty' a powerful play by John B Keane. This was a huge challenge for a first time producer but Mary took it all in her stride and the play was an outstanding success.
"The following year she produced 'Don't Tell the Wife' a comedy by Sam Cree and again the play was an outstanding success thanks to Mary's production skills and her ability to get the best out of a cast.
"Mary's first love was acting and, when a new producer joined the group, she was delighted to return to a performing role and took part in several more Ballymacnab drama productions over the following years. Such was her dedication to the Dramatic group that when she was not involved in an acting role, she would be behind the scenes helping out with the make-up and generally supporting the cast.
"Mary's final curtain may have fallen but her encore will be fondly remembered and live long in the memories of those who were fortunate enough to have seen her talent on stage.
"To Mary's husband Noel, her son Patrick, daughter Catherine, daughter in law Victoria and to the McCraron and McClelland families we extend our deepest sympathies. Ar dheis Dé go raibh a anam."
Tributes also flooded social media, such was Mary's personality and amenable nature.
"Absolutely gutted to hear of Mary's passing," wrote one. "A huge loss to our community and our drama group. Absolute legend, thoughts are with her whole family circle."
Another commented: "Rest in peace Mary. I have so many brilliant memories of you, you made me so welcome when I joined the drama group and we will all miss you so much."
One woman recalled: "I remember as a child being in awe of how amazing she was on stage!"
One family member said their "hearts are broken".
"We have lost another beautiful Aunty, but the memories of joy and laughter you brought to so many that knew you. You will always be in our hearts."
Mary's funeral Mass will be held on Thursday at 11am in St Patrick's Church Keady with burial afterwards in the adjoining cemetery. Mass may be viewed via Church webcam.
Sign Up To Our Newsletter