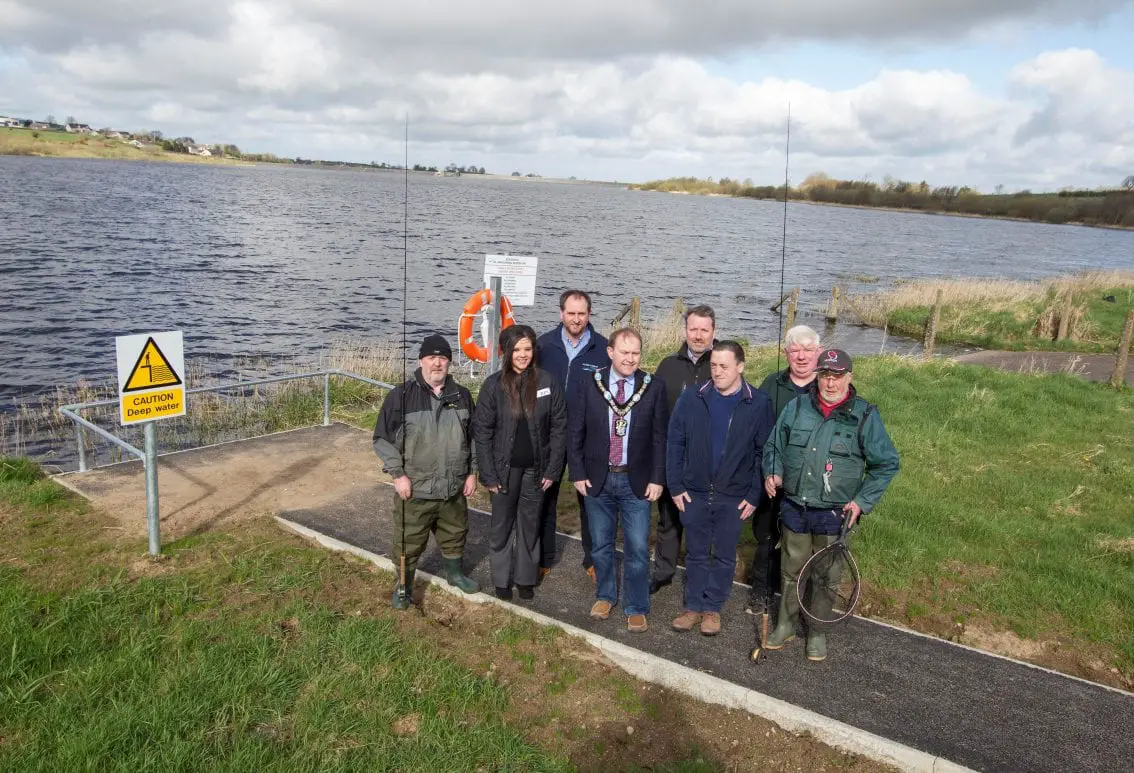 A major new scheme aimed at putting Seagahan on the map for both tourists and locals alike has been completed in time for the summer.
And the £20,000 redevelopment has much to offer visitors, having been many years in the pipeline.
This project was carried out with the aim of enhancing the facilities around Seagahan Dam and improving access for the public.
NI Water has worked closely with Armagh Fisheries to provide a number of new features which have been described as helping deliver an "important recreational resource for the future".
New walking paths are now in place, as well as new car parking.
There are information signs erected to, with improved safety for the public.
And the area now benefits from the inclusion of a new fishing stand which incorporates disabled access.
NI Water is the second largest land owner in Northern Ireland, second only to the Forestry Service.
It says it is keen to facilitate access to its land and waters for the public, organisations and groups to undertake a range of activities, including fishing, dog walking, hiking, running, walking and bird watching.
A major programme of improvement works is being undertaken between 2015 and 2021 to upgrade and improve facilities at a number of locations throughout Northern Ireland.
Seagahan Dam was high up on the list and work is now over and ready for the public to enjoy.
David McClean NI Water Project Manager said: "Completion of this project at Seaghan Dam will provide long-reaching benefits for the local community.
"It not only provides better access for the public, but also for the first time allows disabled anglers to access fishing stands.
"It also enhances the recreational experience for all users of the Dam.
"We would like to thank DAERA, the local angling club and all our stakeholders for their support throughout this project."
Lord Mayor Gareth Wilson also praised the new developments, for which Euro Environmental JV was the main contractor, with RPS providing technical and project management support.
He said: "The council welcome this investment and are delighted with the completion of this project to enhance the dam as an important recreational resource for the future.
"It will undoubtedly benefit the local community and tourism in the area."
Sign Up To Our Newsletter