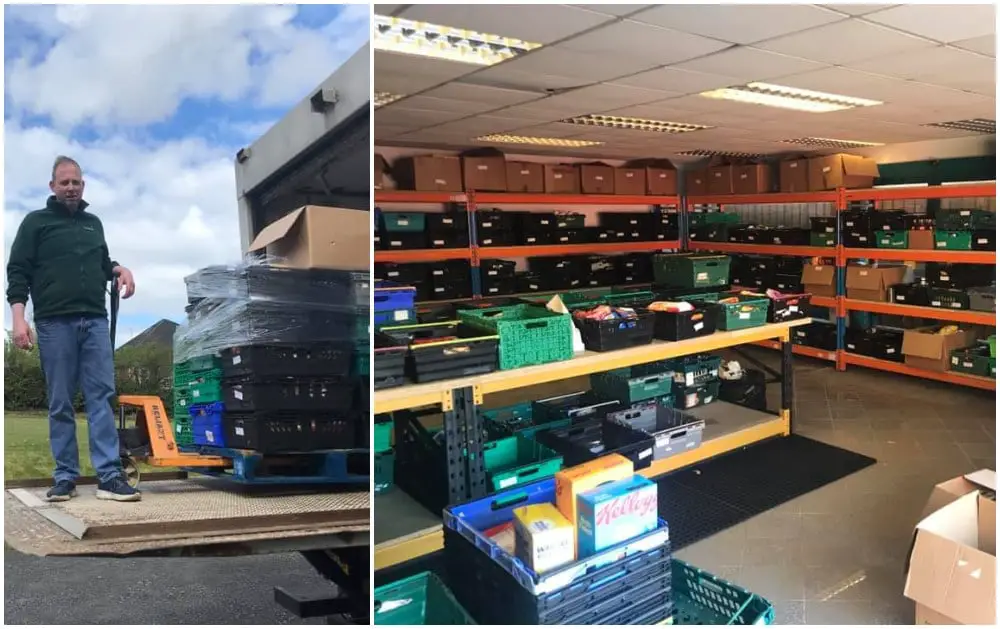 Christmas is a tough time for many financially, but for some families it can mean additional hardship, with more and more relying on their local foodbank for assistance.
For Armagh Foodbank though, it hasn't even needed Christmas for them to witness a surge in demand.
Speaking to Armagh I,  Richard Thompson, Armagh Foodbank manager, said: "We have definitely seen a significant increase in demand, especially this last two months."
This, he says, seems to be down to "a wide range of factors" but cited the removal of the £20 Universal Credit uplift and the rise in fuel costs, leaving "everyone feeling the pinch".
Richard stated that demand for the Armagh Foodbank has risen by around 50% on the same period last year.
"We did see a rise in demand during the lockdown period but by September, October of last year it got quieter, which is not the case at the moment."
This is worrying for the Foodbank as they prepare for their busiest time of year.
Said Richard: "We would be making hampers for those who don't need a full food parcel along with giving out fuel and meat vouchers.
"We have a lot of the stuff made up already but the thing is many people come with donations on the week of Christmas, which is really too late, so it is a case of the earlier the better."
To find out more about Armagh Foodbank and how you can help, visit the website here
If you are struggling to afford food at this time please look for help Community Advice Armagh 02837524041. Advice NI 0808 802 0020
Sign Up To Our Newsletter