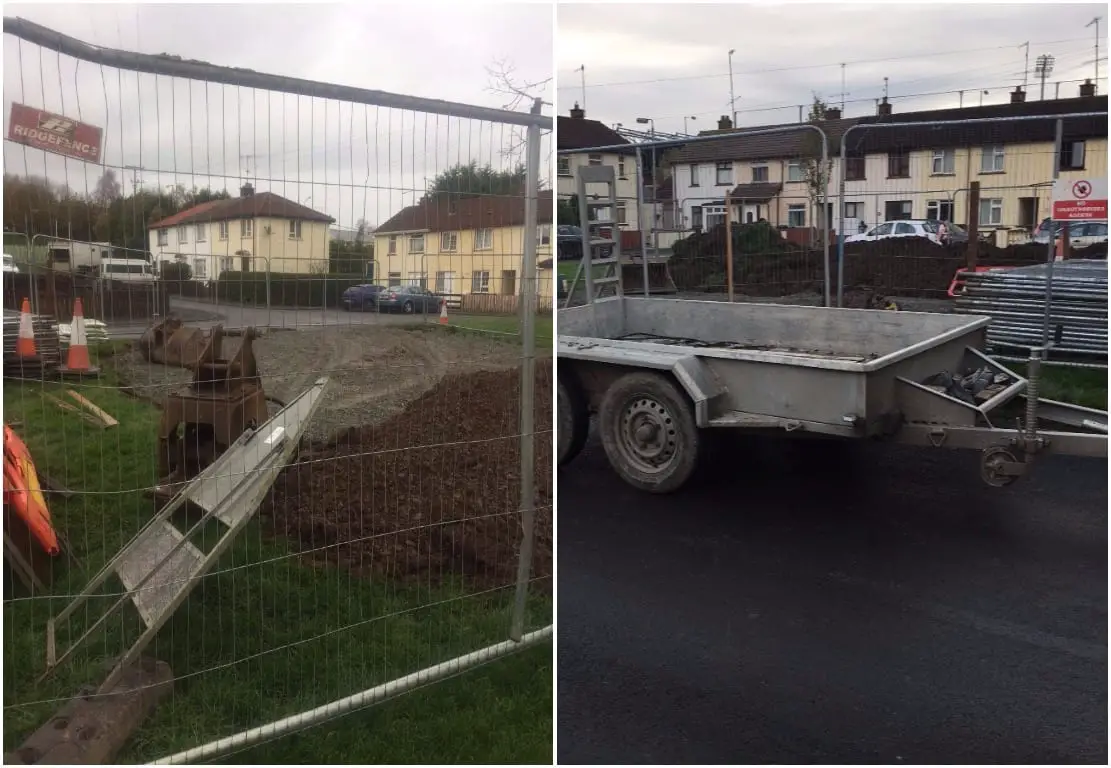 There have been assurances that a temporary compound for sewerage works machinery will be removed as a matter of urgency from an Armagh housing estate.
There was uproar when the sub-contractors for work on the Killylea Road moved in on Thursday before digging up the the central green at Nialls Crescent – much to the dismay of local residents.
Those living in the area say the green is used all year around by children.
City politicians have weighed in, in a bid to remove the heavy machinery and high fences, which looks to have paid dividends.
Despite no obvious movement yesterday evening, there have been assurances that the equipment will be removed – but the green will remain unsown until spring at the earliest.
Councillor Mealla Campbell says she's happy to see a resolution to what was a huge problem for Nialls Crescent residents.
"I was very alarmed to learn late on Friday that a contractor for NI Water had set up a secure compound on the green area in Nialls Crescent," said councillor Campbell.
"This is an area that affords an essential amenity for the local residents and they expressed their concerns to me about their safety and the fact they received no notification about any planned works.
"I spent the weekend making calls back and forth to both NI Water and the Housing Executive (who have responsibility for the green). I relayed the residents very valid concerns about the lack of consultation, the loss of amenity and safety fears.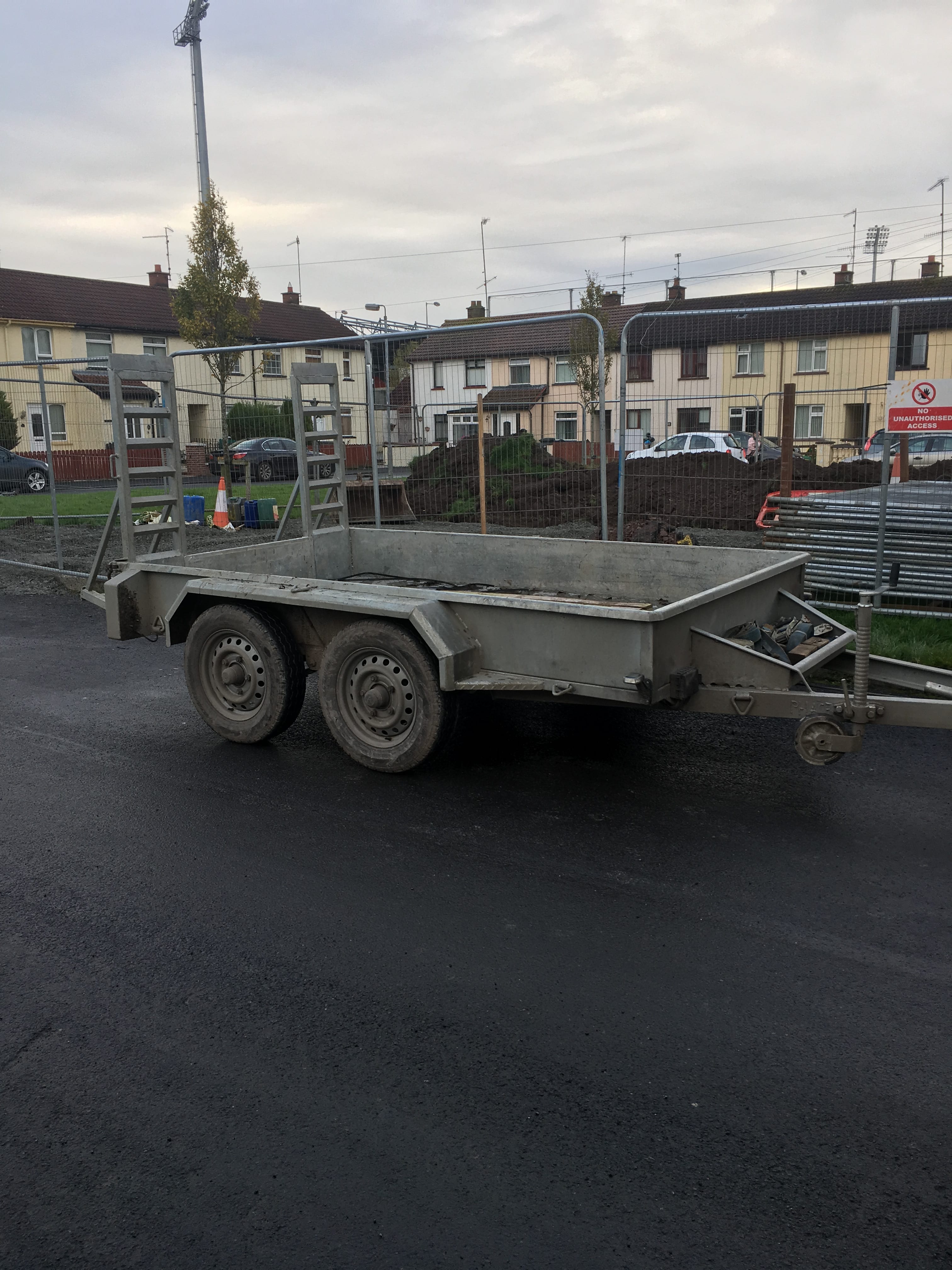 "I further asked that they consider another location for their equipment that would have less impact on the local community.
"I was therefore delighted when the Housing Executive contacted me Saturday to advise the contractor has now given assurances to move the compound and reinstate the land.
"This has been a huge disruption and stress for residents and it could have been avoided if the appropriate consultations had been acted upon by NI Water."
"While I am pleased with this swift action by the contractor I am obviously very disappointed this occurred in the first place and I will be following this up with NI Water to ensure this is not allowed to happen again.
"I fully understand these are urgent and essential works but that is no excuse for NI Water to fail in their duty to notify residents and elected representatives.
"The notification to elected representatives was only sent after the contractor was on site and complaints had been made.
"This is simply not acceptable and I will be urging NI Water to review their practices."
Sign Up To Our Newsletter