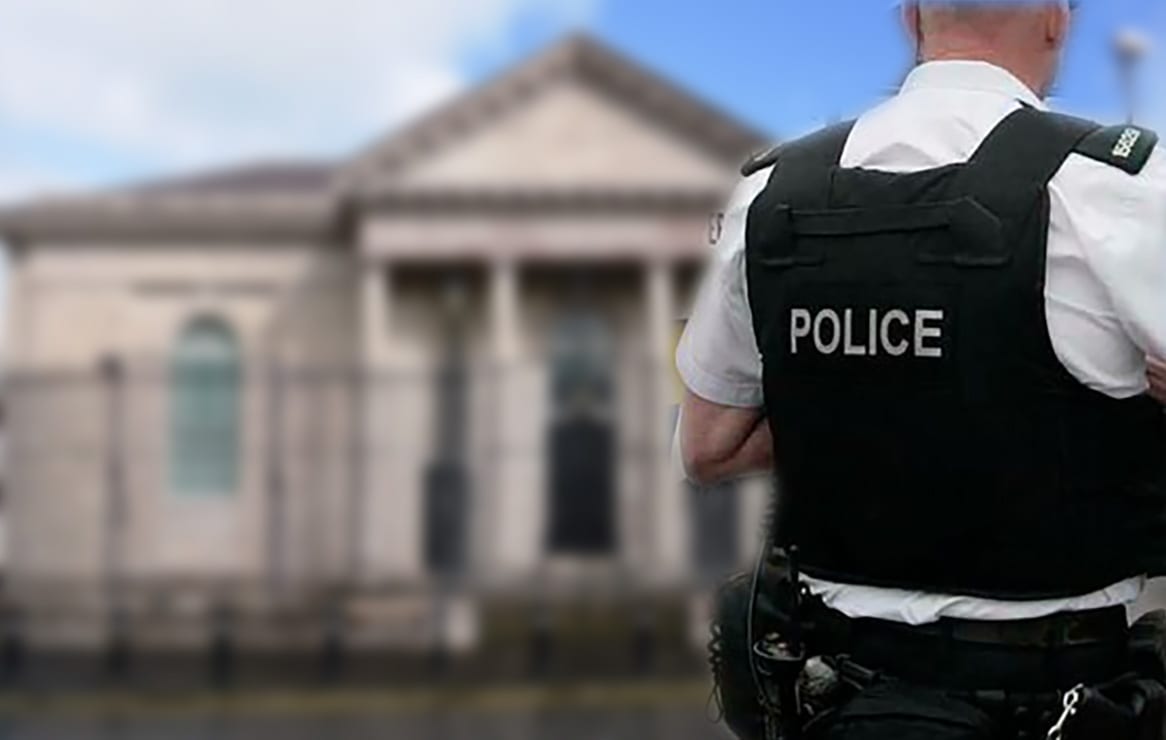 A man who whose DNA linked him to a burglary in Middletown will be deported back to his native Lithuania following a lengthy prison term.
Lukas Urbutis, 25, who is currently a serving that sentence from a separate matter at Maghaberry Prison, pleaded guilty at Armagh Magistrates' Court on Tuesday to burglary with intent to steal.
The incident occurred on October 10, of 2016, when police received a report of a burglary in the Middletown area of Armagh.
The injured party told officers he had left the house for work at 8am and when he returned at 6.30pm he noticed evidence of a break-in.
Upon entering he saw a drawer on a hallway table was open and once in the kitchen observed a rear window had been smashed.
Also on a table were two boxes; one containing bottles of wine collected from cupboards; the other filled with other valuables.
The injured party searched to find what had been stolen and it was noted by police a Samsung phone and laptop, worth around £160, were missing.
The prosecution told court CSI recovered fingerprints from several items in the house with a match to the defendant being found in October of last year.
Urbutis was not charged until January of this year when he was taken into Banbridge Custody regarding other matters.
He was interviewed at the station but made no reply when questioned by officers.
Court heard the defendant was a native of Lithuania but had lived in Ireland for several years, mainly in the Dundalk and Drogheda area.
Defence solicitor Jarlath Fields stated Urbutis had initially been in good employment but when he lost his job he began living on the streets.
This, Mr Fields argued, was the background which led the defendant to commit this offence.
It was also heard that Urbutis was currently in custody regarding a drug charge for which he had been sentenced to serve five years in prison.
Mr Fields said the defendant had offered his house as a hideaway for imported drugs at the point where he had lost his job in order to make money.
He insisted that Urbutis had been used and was some way down the pecking order of this crime.
The defendant is due for release in early 2019 and upon his release will be deported back to Lithuania, the court heard.
District Judge Paul Copeland stated that the custody threshold had been met and sentenced Urbutis to nine months in prison suspended for three years.
He finished by saying that if the defendant did ever find himself back in any party of the United Kingdom this would be hanging over his head.
Sign Up To Our Newsletter