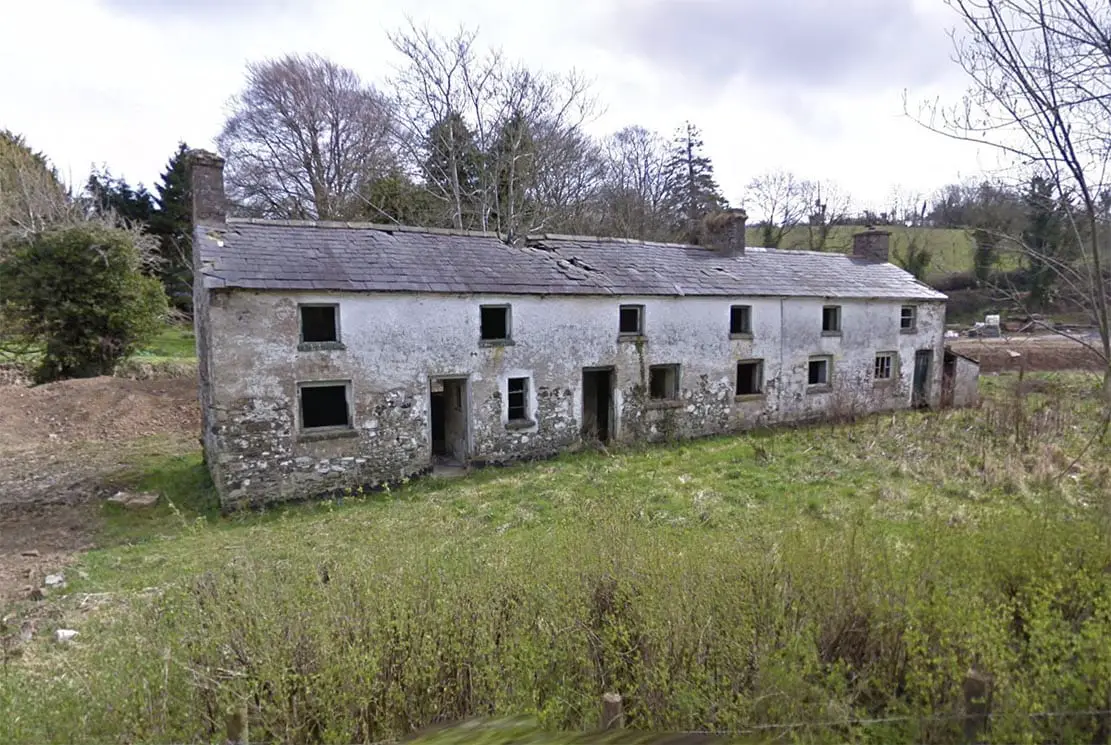 A row of crumbling cottages – built in the early 1800s and a reminder of the proud industrial past around Tassagh – is to be reinstated.
And the man with the plan is Mark Fegan, owner of the nearby Basil Sheils Bar and Restaurant.
The three whitewashed cottages are actually listed buildings.
They are located at 62 to 68 Drundrum Road in Tassagh.
But they have featured on the 'heritage at risk' register which aims to highlight architectural gems in great need of saving.
And for these three properties that looks set to become a reality.
Mr Fegan has now submitted a formal application to get the job done to Armagh City, Banbridge and Craigavon Borough Council.
Their condition had been described on the registered as "very poor".
The application hopes to reinstate the trio of two-storey properties, carrying out renovations and alternations and actually extending each.
With a B1 listing status, a separate application has had to be submitted for Listed Building Consent too before any work can take place.
Each of the newly-renovated and extended homes would boast three bedrooms – one at ground and two at first floor level.
They would also have a kitchen, dining and living room areas at ground floor, with downstairs WC and main bathroom upstairs.
In keeping with the original, they would be constructed of rubble stone, with natural slate roofs and painted sliding sash windows.
There would be a shared lawn and amenity space, as well as individual private laws and communal parking.
According to the heritage at risk register the properties are important and worth preserving.
It reveals: "The cottages are located in close proximity to several mills (some of which are listed), alongside the Callan River, which supported several successful mills from the mid-18th Century throughout the prosperous linen trade in the area.
"The houses are of traditional construction, each having the jamb-wall with peep-hole and traditional hearth of vernacular dwellings.
"Although in a state of some disrepair, each retains a wealth of evidence of traditional construction techniques; their survival greatly contributes to our understanding of the social heritage associated with the industrial development of south-west Armagh."
It says they should be brought back and adds: "Undoubtedly restoration and habitation of the buildings would greatly contribute to the buildings and the surrounding area."
The application is now to be considered by ABC Council planners and will be publicly advertised next week.
Sign Up To Our Newsletter