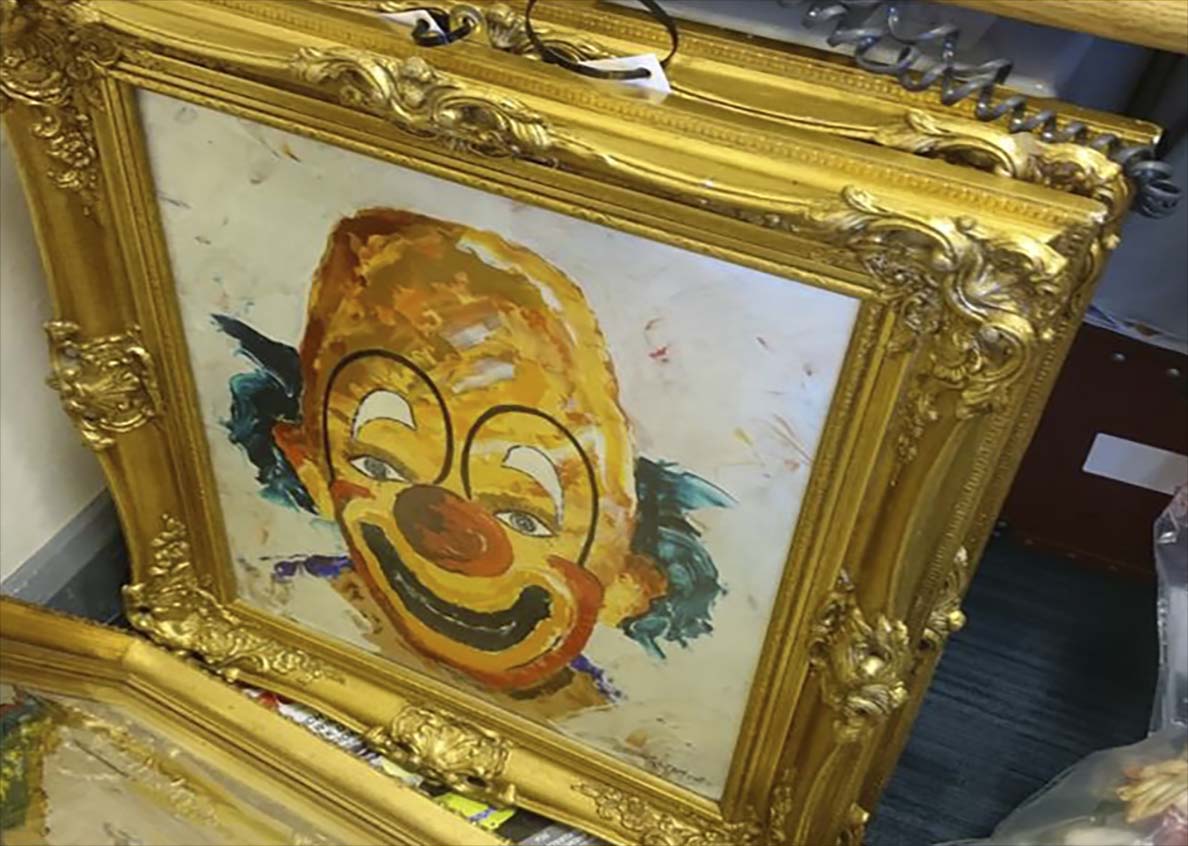 "Creepy" clown paintings were among some of the unusual items recovered by police during a house search in the Armagh area on Tuesday morning.
In the last number of months, churches and homes have been targeted by thieves who have taken the valuable brass door bell and door knocker surrounds.
Following some intelligence, police carried out two house searches, making two arrests and seized around £5,000 in cash.
Following those raids, police updated the public via their social media channels last night.
"Earlier I told you we had some other stuff recovered in our search this morning which we suspect may be stolen.
"As well as dingalings and knockers, we've also got some creepy paintings, a sundial, a large door handle, a pair of what are potential very old push/pull door bells and a small box. More will come!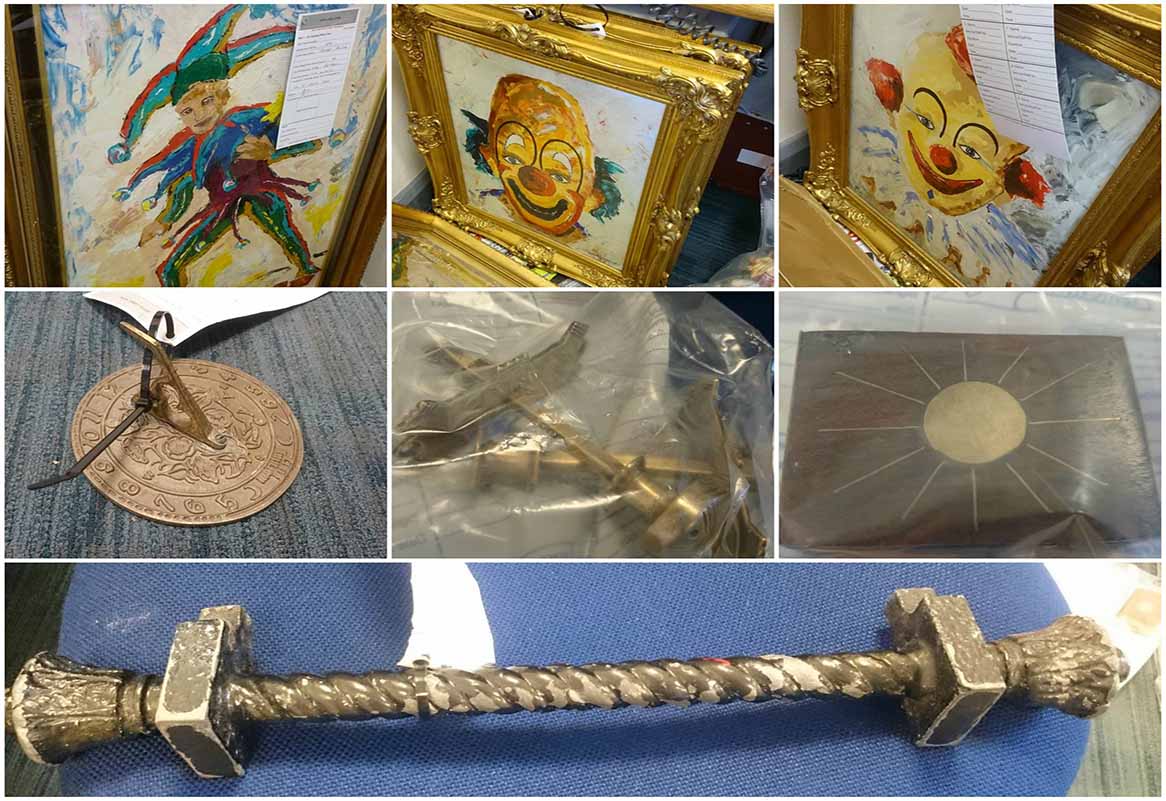 "If any of this belongs to you, please call 101 now – the reference number is 231 of today, 23/01/18."
They added: "When we have someone in custody, we only have a certain amount of time before we have to release them. Unless we have evidence to link everything to specific thefts or burglaries, then it will be a bail tonight.
"Share, phone us, help us solve a string of thefts and burglaries, and ultimately get your stuff back!"
Sign Up To Our Newsletter