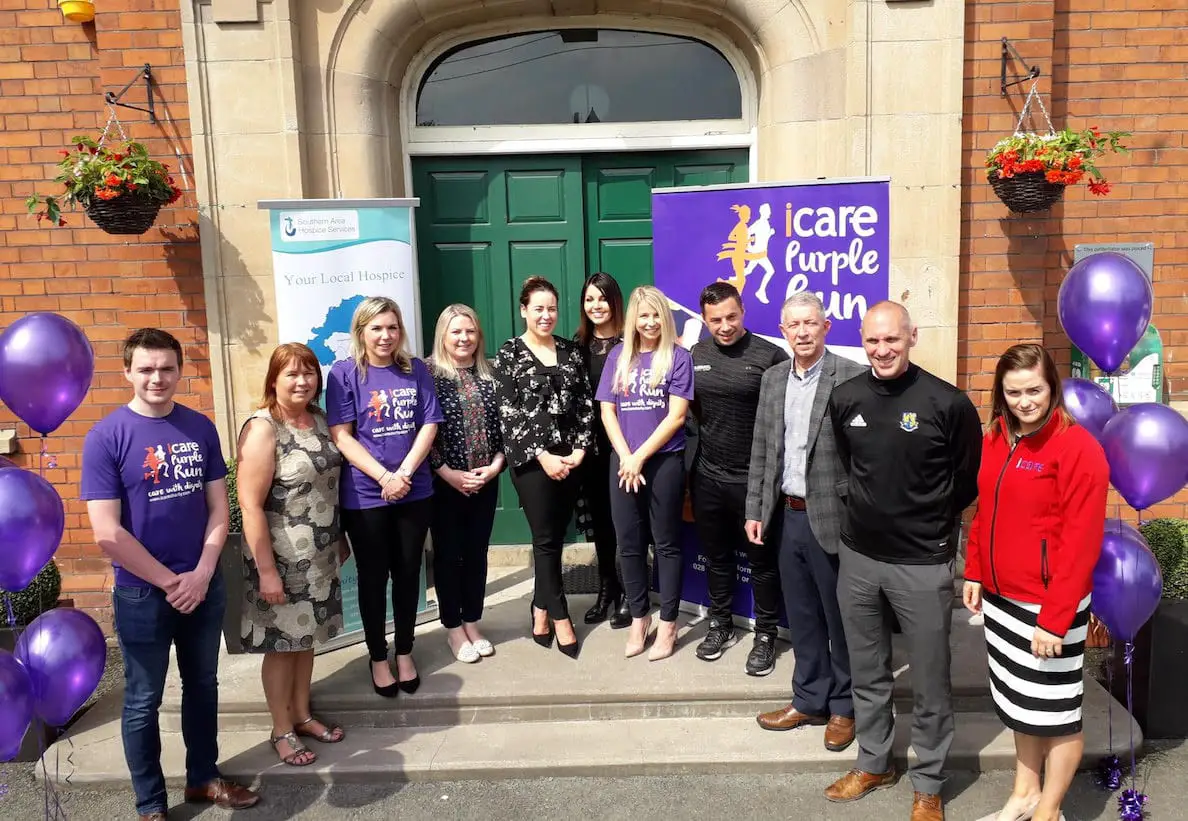 At a launch event held at Homecare Independent Living's (HCIL) headquarters at Callan House, Milford attended by staff, sports club's representatives and local supporters, iCare announced the date for its eagerly anticipated annual Purple Run.
This will be held in Gosford Forest Park on Saturday, August 11 with all proceeds going to the Southern Area Hospice.
This year's run will once again include options to suit every age and ability – 10K, 5K both time chipped and the 3K Family Fun Run.
There is also a 5K time chipped Team Challenge for those with a competitive spirit!
Speaking at the launch, Laura McDonald, iCare Development Manager said: "We are thrilled to launch our annual Purple Run. Our Purple Run is growing in popularity each year and is now a firm favourite in the local sporting calendar.
"The run promises to be an excellent day out for families and competitive runners alike. We would encourage everyone in the surrounding areas to come along and help us raise much needed funds for Southern Area Hospice Services, a very worthy cause."
Also attending the event was Majella Gollogly, Fundraising Manager Southern Area Hospice, who said: "We are delighted to be iCare's chosen charity for their Purple Run. The money raised will help us to continue to look after local patients and their families, at a time when they most need our care.
"This year the Southern Area Hospice must raise £2.6 million, so every penny counts."
The iCare Charity which was originally founded by HCIL employees in 2010 is dedicated to improving the lives of individuals, groups and communities across Ireland.
It has raised over £300,000 since its inception and delivered over 300 iCare Wishes. Everything iCare does is designed to lift hearts, do good and make a real difference.
For more information on the Purple Run and to register please visit the iCare website at www.icarecharity.com. Regular updates will also be available on the iCare Purple Run facebook page.
Sign Up To Our Newsletter