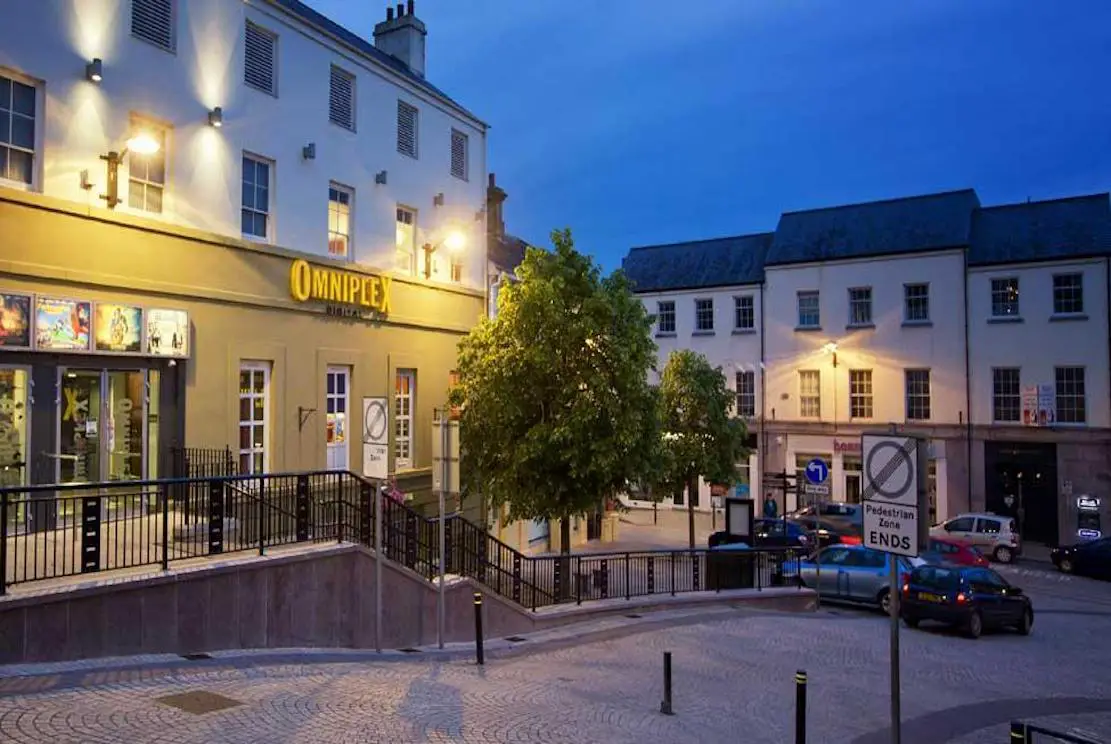 Several councillors voiced their strong opposition to pedestrianising Market Street in Armagh.
A draft action plan for improving the city's night-time economy was presented to councillors earlier this month, with one of the ideas to ban all vehicles from Market Street between the hours of 6pm and 6am.
Armagh City, Banbridge and Craigavon Borough Council are looking at ways to draw people into the city and the other main urban centres in the evenings.
However, several local representatives were steadfast in their objections to that particular idea.
Councillor Jim Speers said even allowing the proposal to go into a draft plan "would call into question the credibility of the Council for continuing to suggest something which had been rejected so many times in the past".
He said that the idea of pedestrianising Market Street had been previously suggested in legacy Armagh Council time and "had caused an uproar at the time".
Armagh mum's anger as son's pet cat snared in hunting trap – https://t.co/IhEGeZUMgq pic.twitter.com/GAZp75kmQV

— Armagh I (@ArmaghI) October 22, 2017
Councillor Thomas O'Hanlon acknowledged that there were a lot of cars in the area at night, but said that this highlighted how busy the area was at night and added to the buzz of the area.
He said that a few years ago Armagh town centre had been deserted at night, but with the opening of a few restaurants and coffee shops in the area, "it had been drastically improved in recent years and it was great to see", and that he would like to see this continue to improve.
Councillor Haughey-Grimley said that she would be "completely opposed" to any plans to pedestrianise Market Street.
She said that a number of traders had already spoken to her about issues during the day and she felt that the pedestrianisation of this area at night would have an extremely negative economic impact on restaurants.
She added that those restaurants would be totally opposed to this suggestion and she fully supported them and did not think that this should be a recommendation coming out of this study without full consultation with these businesses.
"Any potential benefits to be gained from this proposal would be overshadowed by the negative impact on businesses and on the relationships with those businesses that had been built up over recent years," commented councillor Haughey-Grimley.
"Market Street had flourished in recent years thanks to these businesses coming on board and if they were to lose them it would be a great loss to Armagh."
'The Range' superstore at Meadows will bring 65 new jobs to Co Armagh – https://t.co/JBI1Oi1Bt3 pic.twitter.com/gxWOIkQlNO

— Armagh I (@ArmaghI) October 21, 2017
The Council's Strategic Director emphasised the fact that these were suggestions, ideas or concepts "at this very early stage, and any proposal would have to be fully consulted on with various bodies".
She referred in particular to any proposals around Market Street in Armagh and said that traders in the area would have to be fully consulted with.
Alderman Ian Burns said that "if there had been proper consultation in relation to the draft action plans, you would think that the suggestion of pedestrianisation of Market Street in Armagh would have been completely rejected at a very early stage".
However, the Evening Economy Development Officer assured members that consultations had been carried out in each of the areas with Action Plans.
Men arrested after car stolen, crashed and burnt out in Armagh – https://t.co/rUVfqk0k42 pic.twitter.com/6oVCLodGZE

— Armagh I (@ArmaghI) October 23, 2017
She said that the Armagh event which had been very well attended, had considered the possibility of pedestrianising Market Street and, while it had not been discussed in great detail, it had not been totally rejected.
After a lengthy discussion it was recommended to approve the draft plans pending further consideration.
These still need to be ratified at full council this evening (Monday).
Sign Up To Our Newsletter