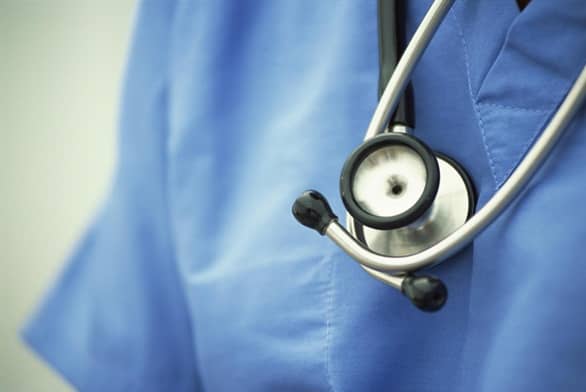 New multi-million pound 'health hubs' in Armagh and Lurgan would give local people access to a range of services under one roof.
And the Southern Trust has set its sights on providing the facilities, detailing its intentions during a consultation exercise with Armagh City, Banbridge and Craigavon Borough Council.
The council has been told of future plans in relation to health provision across the borough.
That includes the opening of five of these Community Treatment and Care Centres within the Trust area – four of them in this borough.
They are already in place in Portadown and Banbridge, and Newry also features.
And now the Trust intends to focus on Armagh and Lurgan as the next locations.
Armagh I exclusively revealed that Armagh was on the radar for such a development last July.
Such a primary care centre would bring GPs and other health services all under one roof.
It was in April 2013 that former Health Minister Edwin Poots announced new facilities – in Lisburn and Newry – at a cost of £40 million each, which would accommodate GPs as well as a number of community services provided by the Trusts.
In a local development plan focusing on health, education and community uses – brought before the ABC Council – details of future and ongoing plans are revealed.
This confirms the intention to build Community Treatment and Care Centres, a development which is "indicative of the promotion of 'care in the community", in line with the Transforming Your Care initiative".
The Armagh and Lurgan centres are described in the plan as "major developments".
A similar facility was recently completed in Portadown by the Trust at a cost of £16.5 million, and in Banbridge at a cost of £15m.
No indication has been provided by the Trust as to the exact location for either the Armagh or Lurgan centres.
The concept of integrated care provision hubs – which have been developed in other council areas – is also something that is recognised as being an important direction for health and hospital provision.
As well as these new centres, work is now ongoing on major health provision plans at Craigavon.
The plan to council also makes reference to work having started at the end of February to construct a new paediatric unit at Craigavon Area Hospital at a cost of £6.9 million.
This building will help modernise and centralise services for children and young people and it is expected to be completed early next year.
Read more news:
Family urge support for Air Ambulance in memory of 'our beautiful Lesley-Ann McCarragher'
Brave Rachel's fashion show final tribute to much-loved brother John
Armagh secondary schools 'unable to cope with demand for places' in just nine years time
Vile fake news scam reports multiple teen fatalities in County Armagh crash
Paul Quinn murder: man in custody after border searches
Tributes paid to 'golden-hearted' 16-year-old Armagh student
State-of-the-art Markethill multi-use games and play area set for approval
Become a member
Support local, independent businesses by becoming an independent member.
Become a member